Mario Balotelli blames manager Brendan Rodgers' tactics for his lack of goals at Liverpool
The £16 million striker has hit just one goal since his arrival from Milan in the summer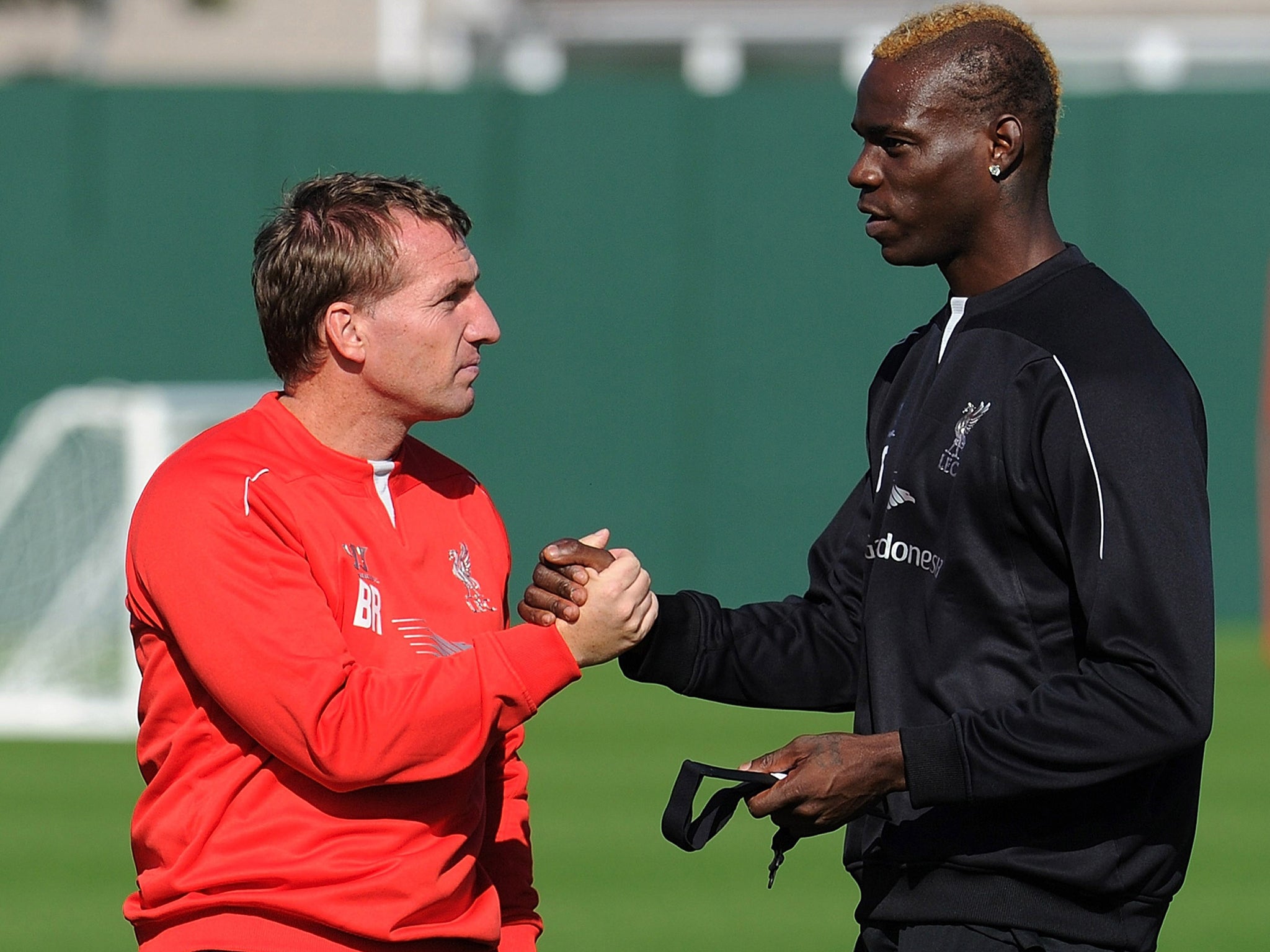 Liverpool striker Mario Balotelli has blamed Brendan Rodgers' tactics for the fact he has struggled to make an impact at Anfield.
Balotelli has scored just one goal – against Bulgarian minnows Ludogorets in the Champions League – since his £16 million summer move from Milan, and says this is partly because he has been asked to play up front by himself.
"I have never been a real, out-and-out striker – I have always been someone who goes around the pitch," he told Sport magazine. "If it was my choice, I would always go with two strikers. It's the way I like to play, but Brendan asked me to play as the first striker."
The Italy international may get his wish for greater support, with Daniel Sturridge set to return from a thigh injury against Queen's Park Rangers on Sunday after being sidelined for the last seven matches.
However, Balotelli does take some responsibility himself, acknowledging that he needs to keep working hard to repay the faith the Anfield supporters have in him.
"I need to get in the box more. I don't do it enough but it is something I am working to try to do more.
"I understand that when the ball comes from wide on the left or right I need to be in the box, otherwise there might be no one there at all."
Balotelli's stuttering start has matched that of his new club, who have lost three of their first seven league games. However, the striker is confident that things will improve and believes a strong English core can only help on the domestic front.
"I didn't really know much about the club before coming here, but I've been really surprised," said the Italian, who spent two and a half years at Manchester City before returning to his homeland.
"I knew they were a very good team but I didn't know they were as good as they are. Of course we need to improve many things because we have started off not very good but I think the players here are amazing.
"It's good to see young English players here too: [Raheem] Sterling, [Jordan] Henderson, [Adam] Lallana. I think the more players you have like this, the better. It's good that they are in my team."
PA
Join our commenting forum
Join thought-provoking conversations, follow other Independent readers and see their replies