Marouane Fellaini thanks his team-mates for helping him adjust to life at Manchester United
The £27.5m midfielder also says if Cristiano Ronaldo doesn't want to return to United then it is 'too bad for him'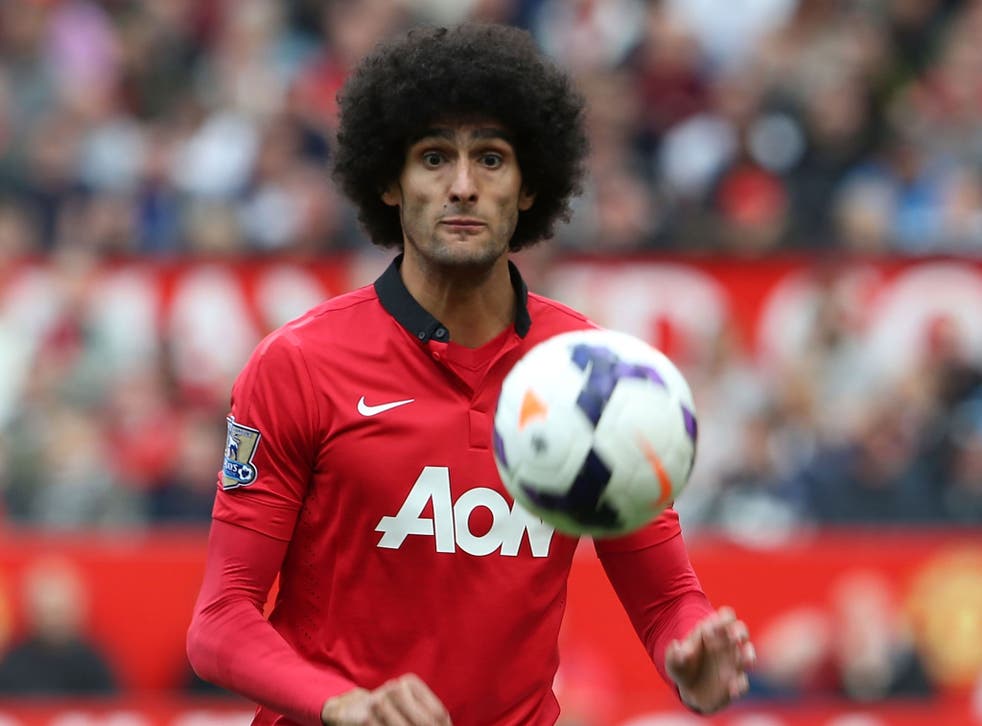 Manchester United midfielder Marouane Fellaini has admitted that his new team-mates have aided the transition in joining the club after making his £27.5m move to Old Trafford.
Fellaini followed manager David Moyes in leaving Goodison Park for pastures new with the Premier League champions, and the Belgian has admitted that things are rather different with his new club compared to the Merseyside outfit.
The 25-year-old made his first start for the side on Tuesday in the 4-2 Champions League victory over Bayer Leverkusen, although he has had to deal with the fans' disappointment that names such as Cesc Fabregas and Cristiano Ronaldo didn't arrive during the summer transfer window, with some even writing to the club to complain about the current transfer policy.
Fabregas chose to remain with Barcelona while Ronaldo appears to have put an end to speculation regarding an Old Trafford return by signing a new long-term contract with Real Madrid.
However, Fellaini is determined to take his chance in the United midfield and has admitted that his colleagues have offered him advice to help him settle into the side.
"It is different here, compared to Everton, and everything is in place to help me improve as a player," said Fellaini.
"I am surrounded by better players, with more quality and better technique, and they have also demonstrated how much they care about me settling in quickly.
"They have gone to the trouble of spending time with me and offering advice, talking through any questions I wanted answering. The experienced players have been great with me, but others have played a part as well.
"They all have, and I appreciate it. It has helped me feel at home.
"If Ronaldo has made it clear he won't be coming here, that's just too bad for him!"
The Belgium international also feels that the fans have warmed to him since his arrival, and says it is a real confidence boost when he sees them in the stands sporting the 'Fellaini' wigs, mimicking his rather large hair style.
"I feel great at this club, and when I see supporters turning up for games wearing a (Fellaini) wig, it makes me feel even better.
"It is funny to see that, but very pleasing as well. It makes me want to do all I can for them on the pitch, and that's what I will do."
Join our new commenting forum
Join thought-provoking conversations, follow other Independent readers and see their replies