Mauricio Pochettino determined to instill flair philosophy at Tottenham
New boss had his first press conference as Spurs manager
Jack Pitt-Brooke
Friday 08 August 2014 00:21 Comments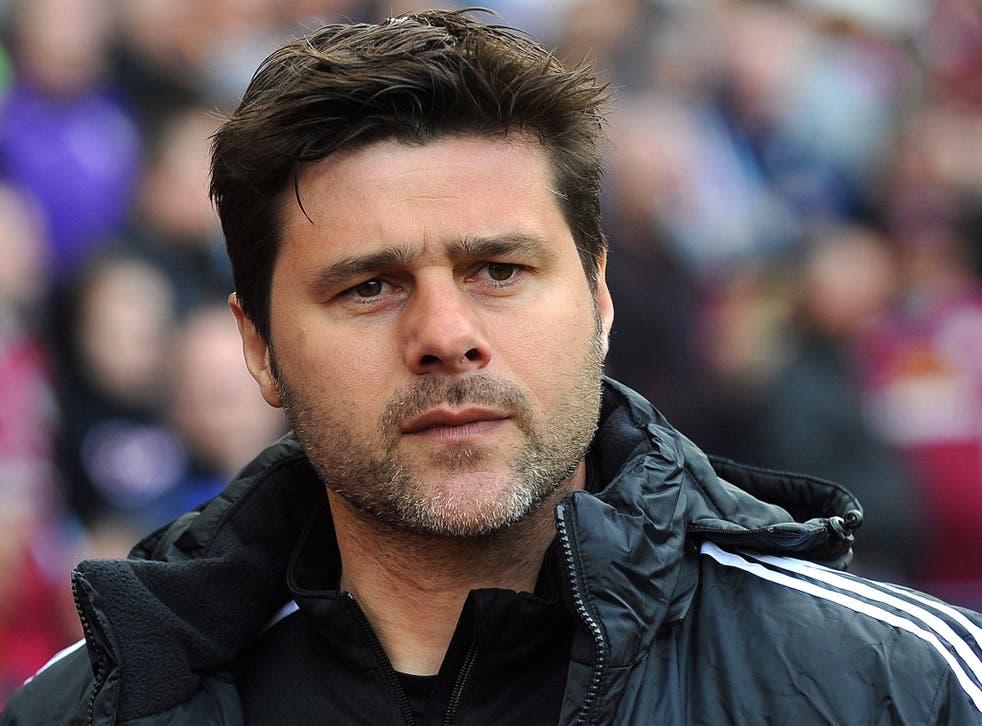 Mauricio Pochettino hopes to build a newly exciting Tottenham Hotspur team this season, where entertainment will be just as important as results.
There is a real desire at White Hart Lane for something new after a dispiriting season in which two managers were dismissed, and Pochettino hopes to fulfil the fans' expectations for football in the finest tradition of the club. Danny Blanchflower famously said that "the game is about glory, doing things in style, with a flourish", a sentiment that the new Spurs head coach echoed yesterday.
"Always the result is important, but just as important is the ride you take to get to the result," said Pochettino at Spurs' Enfield training ground, in his first major press engagement since leaving Southampton for Tottenham in May.
"For me, it is about exciting football, pressing high, playing with flair – this is our philosophy that we want to get down. We want to put all these things in place."
Tottenham Hotspur: Potential transfer targets

Show all 10
Pochettino spoke repeatedly about his philosophy and the importance of teaching it to his players as quickly as possible.
"For me it's an honour to be head coach of Tottenham," Pochettino said. "It's a big club. They have big facilities, big fans. It's a club for achieving things and being successful. I am ambitious. Now we start to develop our style and our philosophy. The most important thing is to believe in that."
If Pochettino is to be successful in that, he will have to bring Erik Lamela, the forgotten man of last season, with him. Spurs spent €30m on Lamela when he joined from Roma last summer but he struggled with a back injury, which affected his thighs and his ability to run, keeping him out of the whole second half of the season.
Spurs fans never saw the true Lamela but he is now fully fit and impressed on the pre-season tour to the United States. Pochettino hopes that the 22-year-old will show his exceptional talents this season, in a formation which will allow him to attack.
"We know Erik Lamela from Argentina and Italy," Pochettino said. "But he is still young and the Premier League is the most difficult league to play, the style, the language, and to adapt, but now after one year in Tottenham we think and we believe that Erik is ready to show his quality."
Lamela played on the right for Roma but could be effective in a no 10 role and Pochettino is keen to create a platform which will be both defensively compact while also allowing his creative players – Lamela and Christian Eriksen – to find space and express themselves.
"My philosophy is to give a freer style with a good organisation," Pochettino said. "Not only with Erik but with other players, unbelievable players, on the ball to create a different action. The most important thing is to create a good organisation and a good shape for our players to be comfortable and to show their real qualities. It is important to know that he is still young and he moved to England and it is difficult to adapt. This league is the most competitive league in the world."
Pochettino did insist, though, that Lamela was not more important than other players. "My challenge is not only Erik Lamela but all players," he said, "to get the best football and get the best skill and desire to use for the team. This is our challenge."
At the start of last season Andre Villas-Boas was clear that he was aiming for fourth, but he left in December after a bad run of results. Yesterday, Pochettino – speaking English throughout – said that he had been set no targets by the board.
"I have not been given any targets," he said. "My personal target? To win every game and if you do that right to the end of the season it is possible you win some trophies. That is always my ambition."
Register for free to continue reading
Registration is a free and easy way to support our truly independent journalism
By registering, you will also enjoy limited access to Premium articles, exclusive newsletters, commenting, and virtual events with our leading journalists
Already have an account? sign in
Join our new commenting forum
Join thought-provoking conversations, follow other Independent readers and see their replies