Mauricio Pochettino: I miss football and I'm ready to return to management
Pochettino was on the Monday Night Football show ahead of Leeds United vs Leicester City
Sports Staff
Monday 02 November 2020 19:31 Comments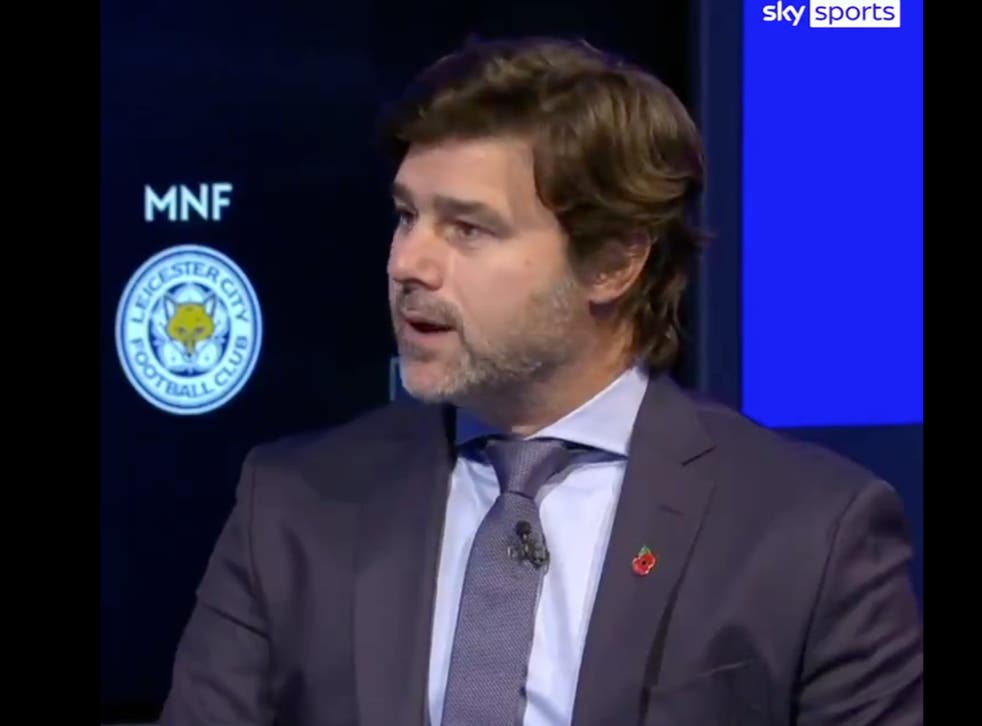 Leer en Español
Mauricio Pochettino says he is missing life as a football manager and is ready to return to the game.
Pochettino has been out of a job since he was sacked by Tottenham Hotspur last November and replaced by Jose Mourinho.
Speaking as a guest on Sky Sports' Monday Night Football show, the 48-year-old said life in football is "not a stress" and he is looking forward to returning soon.
"I am looking forward to be involved in the game, I love the game," Pochettino said. "We are inside, working, but it's not the same as being involved every day. Working with your staff, working with players – always you miss that, that's the reality.
"I love football, it's my passion, not my job. It's not a stress to work in football. It's not a stress to go to training. It's not a stress to prepare the team. It's not a stress to compete."
Pochettino was on the show ahead of Leeds United vs Leicester City, and also heaped praise on his friend and mentor Marcelo Bielsa, the Leeds manager.
"When I played for Bielsa at Newell's Reserves, he was ahead of everyone," Pochettino remembered. "Remember there was no internet. But for every game we knew the formation & tactics that our opponents would play because Marcelo bought every newspaper in the country to study the teams".
Register for free to continue reading
Registration is a free and easy way to support our truly independent journalism
By registering, you will also enjoy limited access to Premium articles, exclusive newsletters, commenting, and virtual events with our leading journalists
Already have an account? sign in
Join our new commenting forum
Join thought-provoking conversations, follow other Independent readers and see their replies