Memphis Depay goal: New Manchester United signing scores wonder free-kick
Louis van Gaal may be a little more excited about his new summer signing after seeing his strike for PSV today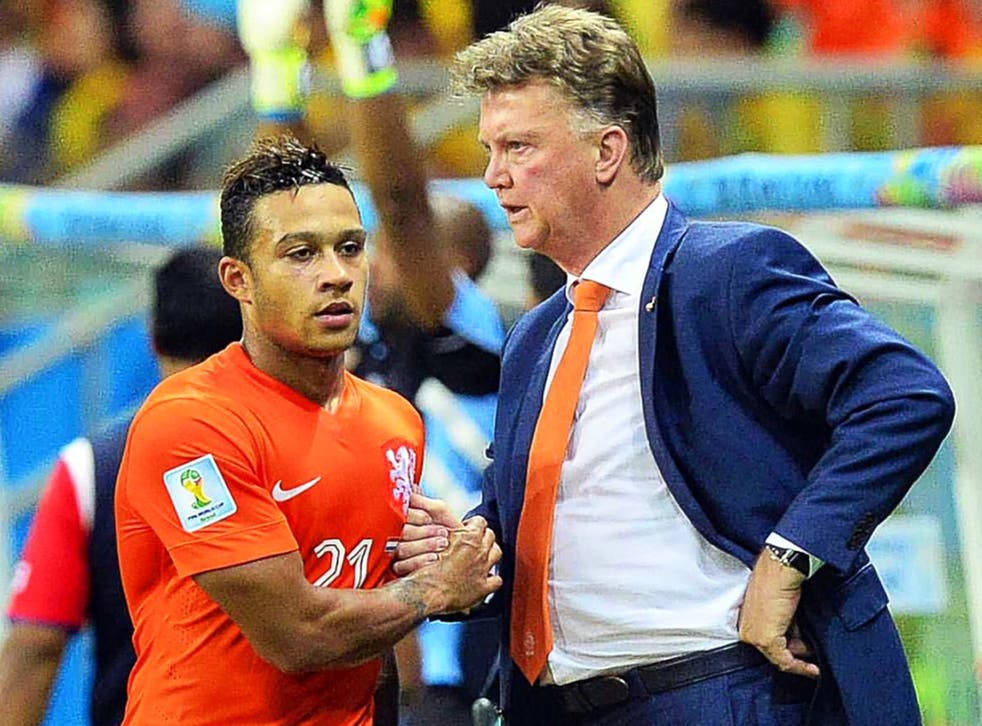 Manchester United boss Louis van Gaal complained this week that Memphis Depay's £25 million move was a distraction amid the tension of the Champions League race.
But the Holland winger may have changed his mind now, after he scored the latest in a series of brilliant free-kicks in the Eredivisie for PSV against SC Heracles.
Depay, who had 21 goals in 28 league games before today, curled an accurate low shot into the corner from all of 30 yards out.
He has been a crucial figure in PSV's first league title triumph since 2008, and starred in a cameo role under Van Gaal for the Netherlands at last summer's World Cup in Brazil.
Let's hope that as he sits to watch Chelsea v Liverpool with his glass of red wine, the United manager finds a little time to get excited about the man many are calling the 'new Ronaldo'.
Join our new commenting forum
Join thought-provoking conversations, follow other Independent readers and see their replies