Mesut Ozil or Jamie Vardy the main man? Wayne Rooney drops out but Eden Hazard just about hangs on
PREMIER LEAGUE POWER RANKINGS GAME WEEK 15: Who are the 17 most important players heading into the next round of Premier League fixtures?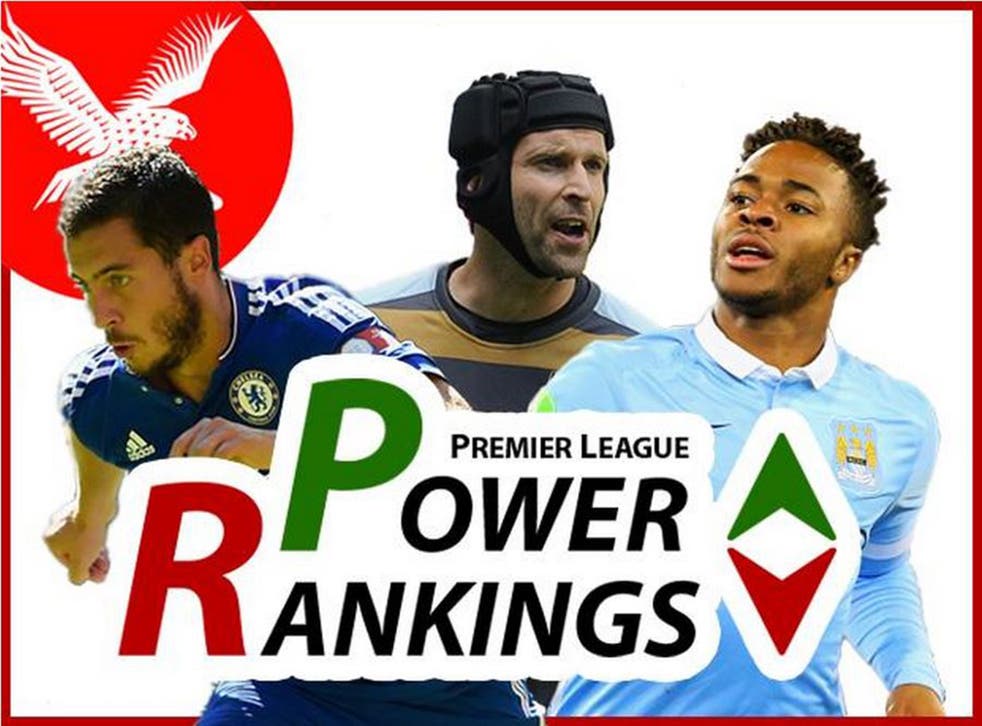 Some unfortunate Sunday league injury luck for this reporter (plus some ill-timed holiday) means our Power Rankings have taken an extended leave of absence in the last couple of weeks.
We can only apologise. But back they are - quite possibly better than ever.
Since we last met it's been all change in the Premier League. Arsenal have gone from title favourites to injury-riddled crisis club, Manchester City have remained top, despite an embarrassing defeat to Liverpool, Chelsea are still lurking closer to the relegation zone and Aston Villa have still not won.
Actually, not much as changed at all. You know the drill by now...
We all know who the best players are but defining those with the power to shape events in the Premier League is not so simple - so we've created The Independent's Premier League Power Rankings.
Ahead of every round of fixtures in the top-flight our team of experts get together to define the 17 players who hold the power.
Rather than being based on who the best or most talented footballers are, it's defined by current form, league position, next fixture and any other factors which could influence events.
Players move up and down the rankings, battling to be number one. Some will drop out and new entries will emerge. You might not agree (in which case let us know why) - but that's half the fun.
These are the 17 most important players in the Premier League right now...
Premier League Power Rankings: Week 15

Show all 17
Disagree? Let us know in the comments section
Register for free to continue reading
Registration is a free and easy way to support our truly independent journalism
By registering, you will also enjoy limited access to Premium articles, exclusive newsletters, commenting, and virtual events with our leading journalists
Already have an account? sign in
Register for free to continue reading
Registration is a free and easy way to support our truly independent journalism
By registering, you will also enjoy limited access to Premium articles, exclusive newsletters, commenting, and virtual events with our leading journalists
Already have an account? sign in
Join our new commenting forum
Join thought-provoking conversations, follow other Independent readers and see their replies