Nani can still have a future at Manchester United, says Alex Ferguson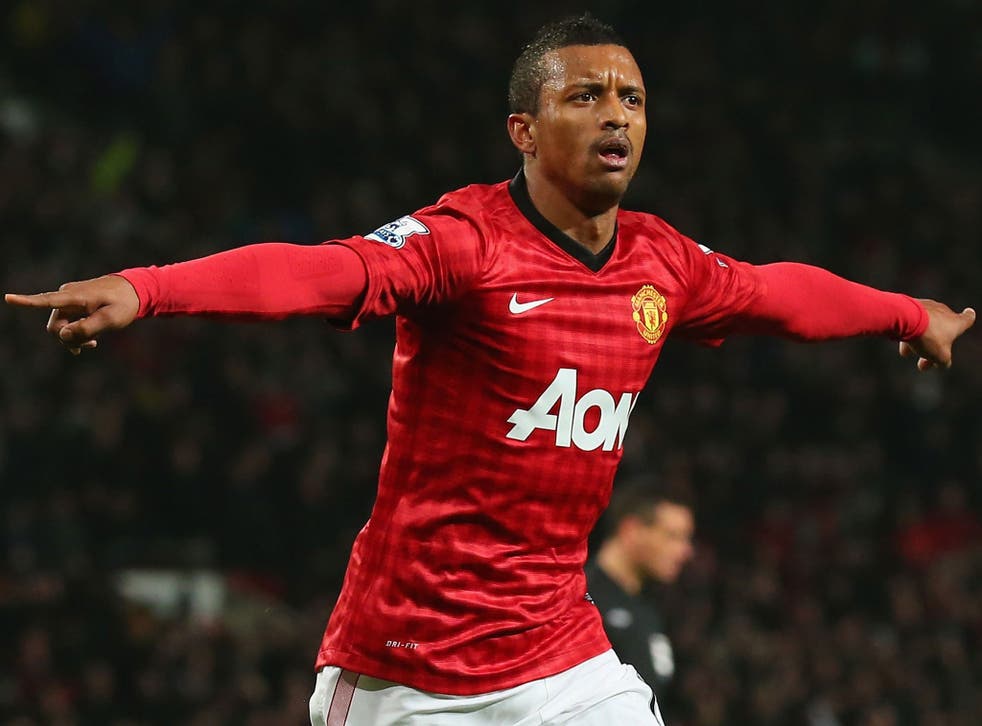 Sir Alex Ferguson has discussed for the first time the struggle he has encountered in persuading Nani to stay at Old Trafford, admitting that he has not been able to provide the guaranteed first-team football the player is demanding.
The Manchester United manager described the Portuguese, who was superb in his side's FA Cup fifth-round win over Reading on Monday, as "without doubt one of the best match-winners in the whole of Europe". But as The Independent reported on Tuesday, the 26-year-old's stellar display has not altered his pessimism about his United future, which was magnified by the blow of being excluded from the 18-man squad which drew away at Real Madrid last week. An exit is likely this summer, when Wilfried Zaha arrives from Crystal Palace. Arsenal may renew their interest, with money at their disposal.
"[Chief executive] David [Gill] has been speaking to [Nani's] agent for quite a few weeks now," Ferguson said. "It's up to the boy himself. He's got a year and a half left, I would prefer to keep him to the end of his contract. But I think he wants guaranteed first-team football. But he can guarantee that. His performance the other night can guarantee that. We're trying our best because he's such a match-winning player."
The manager said the winger's limited game-time – after a two-month absence with a torn hamstring which he underwent treated for in Dubai and Portugal – had contributed to his decision not to play him in Madrid, though it is over a month since he returned to the side. Ashley Young also had to be accommodated, Ferguson said. "You are better playing players who have plenty of match-play behind them if you have to make a substitution," he said.
Ferguson said Wayne Rooney will not play at Queen's Park Rangers tomorrow after a severe sinus infection which he contracted on Saturday morning prevented him training until this morning. Rooney has been on medication since Saturday, while Phil Jones has also only an "outside chance" of being fit to play at Loftus Road.
Paul Scholes will be back this season, Ferguson claimed, but he has been sent to a specialist for treatment on a piece of muscle tissue which has found to be floating within his knee.
Ferguson expressed "surprise" that a "young man" like 55-year-old United chief executive David Gill wanted to leave the helm of the club to take up a position on Uefa's executive committee.
Register for free to continue reading
Registration is a free and easy way to support our truly independent journalism
By registering, you will also enjoy limited access to Premium articles, exclusive newsletters, commenting, and virtual events with our leading journalists
Already have an account? sign in
Register for free to continue reading
Registration is a free and easy way to support our truly independent journalism
By registering, you will also enjoy limited access to Premium articles, exclusive newsletters, commenting, and virtual events with our leading journalists
Already have an account? sign in
Join our new commenting forum
Join thought-provoking conversations, follow other Independent readers and see their replies