New QPR owner promises 'love' for Warnock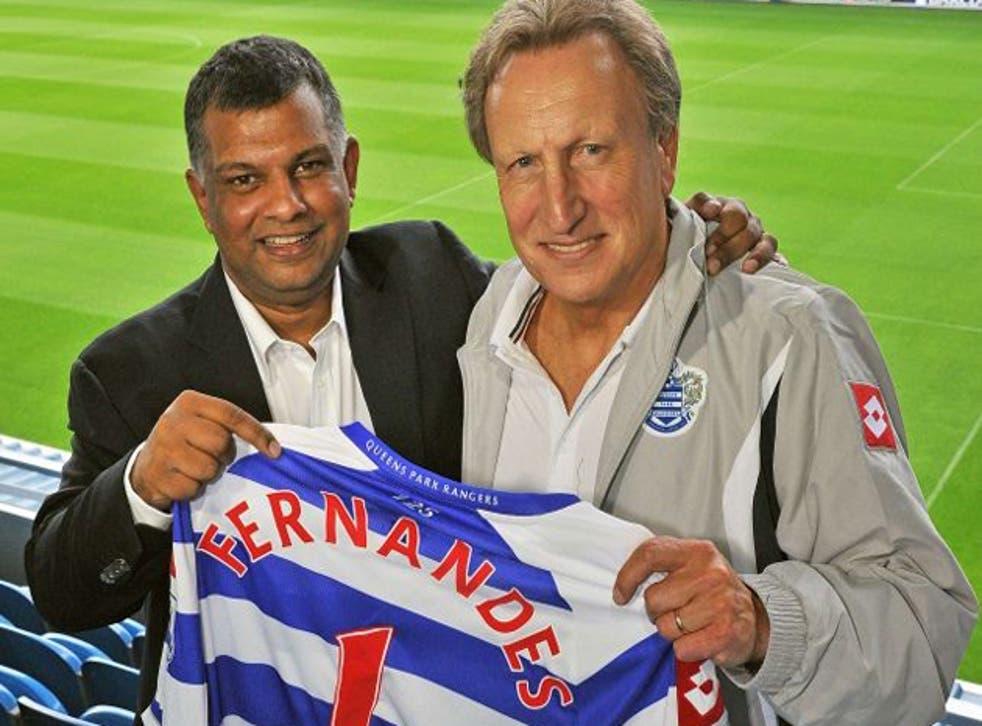 Tony Fernandes promised yesterday to give manager Neil Warnock "the support and love required", after becoming Queen's Park Rangers chairman and majority shareholder.
Fernandes bought out the previous majority shareholders Flavio Briatore and Bernie Ecclestone, strengthening Warnock's position at the club. Amit Bhatia, Warnock ally and part of the Mittal family, which owns 33 per cent of the club, will return as vice-chairman, the post he resigned in May.
Warnock admitted his relief yesterday at the end of a period of board-room instability, and at Bhatia's coming back to the club. "If you look at my time here, until possibly March-time this year, I've never had a better feeling at football in my whole life," Warnock revealed. "It's been a difficult few months for me and I wouldn't say it has all been that enjoyable but it's something you have to cope with."
So far this summer QPR have not been particularly assertive in the transfer market, despite the wealth of their former owners. Their only cash spent so far this summer is £1.25m on Blackpool striker DJ Campbell. Jay Bothroyd and Kieron Dyer have also arrived on free transfers. But Fernandes insisted yesterday that the club would invest in new players before the end of the window. "We will give [Warnock] what he requires to do the job to the best of his ability," he said. "It's not just about players today, it is about infrastructure. But players are the immediate [priority] because there is a deadline."
Warnock hopes to bring in up to five players before the end of the transfer window. "It's just a great day for me," he said, "the opportunity to bring three, four, five quality players into a squad that's already a good set of lads." Warnock said that West Ham midfielder Scott Parker was "one of a number of options" he was looking at. "We're actively looking at a number of players before the deadline closes. We are looking at quality players."
While Fernandes, founder of AirAsia and team principal of Formula One's Team Lotus, promised to spend money this month, he was clear that QPR would not be the recipients of unsustainable largesse. "You cannot run any venture that isn't profitable," Fernandes said. "You have to build a proper structure for the business to develop. I'm not saying it is going to be profitable tomorrow but certainly that is the ambition. Sensible business operations are needed for the long-term survivability of any sport."
Fernandes used to live on Uxbridge Road and confessed he "always had a soft spot for QPR". Regarding ticket prices, Fernandes said QPR was a "club for everybody" and there would be a review.
Join our new commenting forum
Join thought-provoking conversations, follow other Independent readers and see their replies