Newcastle complete deal for Gael Bigirimana from Coventry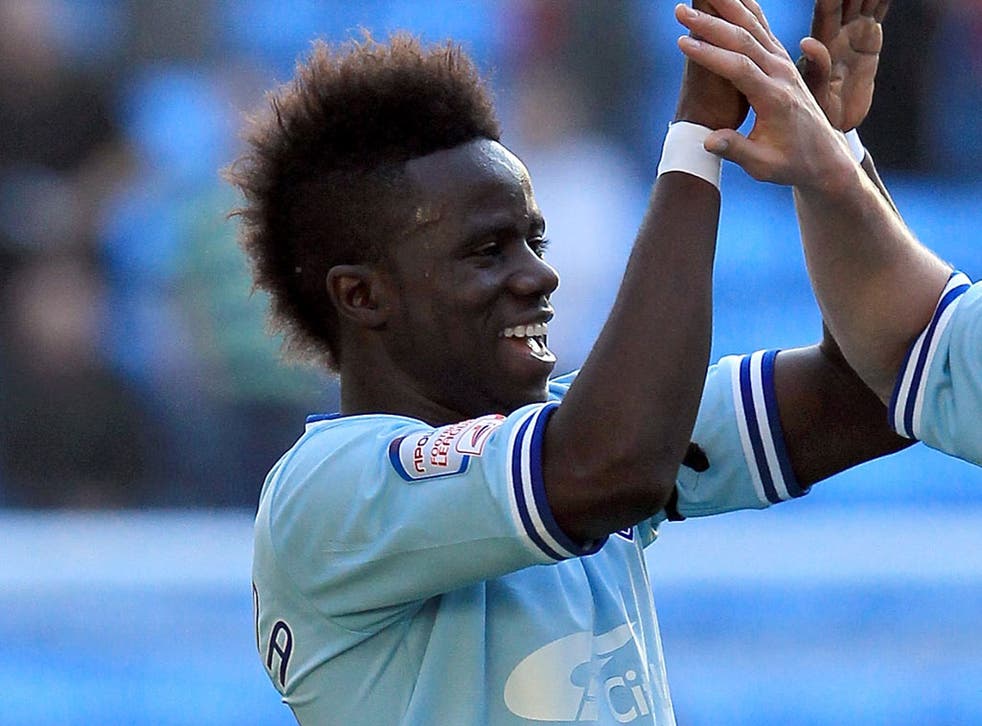 Teenage midfielder Gael Bigirimana has become Alan Pardew's latest summer capture after sealing a move from Coventry.
The Burundi-born 18-year-old midfielder has signed a five-year deal for an undisclosed fee, which it is understood could amount to around £1million.
Bigirimana's move was confirmed by the Magpies this afternoon, and follows the arrival of French midfielder Romain Amalfitano.
He is expected to go straight into the club's development squad, although the demands of the new Barclays Premier League season and a Europa League campaign mean Pardew may well have to dip deep into his resources.
The youngster, who arrived in England in 2004 as a refugee from his war-torn homeland, has made major strides since asking for a trial at Coventry as an 11-year-old, and figured in the npower Championship on 26 occasions last season.
He was subsequently named Football League Apprentice of the Year.
He told NUFC TV: "It's a dream, it's a dream for me. Since I was a kid, I always watched the football - the Premier League and also big leagues - and I always hoped that one day I would make it.
"But I didn't realise it would be this soon, so it's an exciting moment in my life and a challenge which I am looking forward to."
Bigirimana got his chance at Coventry after spotting the Academy training ground while out buying milk and persuading staff there to take at look at him.
He will be forever grateful to them, but admitted that the chance to move to Newcastle was simply too good to reject.
He said: "Coventry was a great place for me - I couldn't have hoped for better people to help me in my football career. I really appreciate Coventry and I will always love them.
"It's my home, because when I moved from Africa, that's where I lived and the experience I had at Coventry, it was an amazing time.
"For me to move to Newcastle, which is a big, big, massive move for me, and I still can't believe it. It's like I am still dreaming."
PA
Join our new commenting forum
Join thought-provoking conversations, follow other Independent readers and see their replies