Newcastle: How defeat at Moussa Sissoko's hands convinced Rafa Benitez to make him his lynchpin
The Magpies secured a point in their battle against relegation with a 1-1 draw against Man City on Tuesday night  
Ian Herbert
Wednesday 20 April 2016 14:06 Comments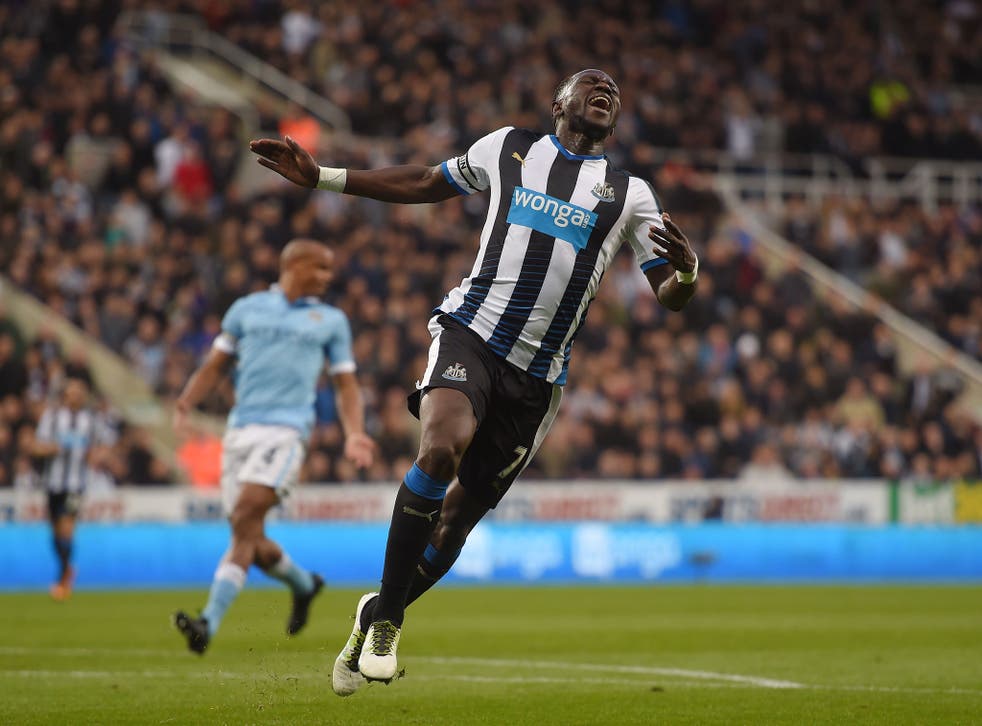 It took something exceptionally rare in Rafa Benitez's career - a defeat to Newcastle United – to alert him to the capabilities of Moussa Sissoko.
Benitez's Liverpool went through the team he now manages like a dose of salts during his time at Anfield – eight wins in ten; 25 goals, six conceded – but Sissoko dominated the afternoon when the Spaniard took his Chelsea side to St James' Park in 2013. He scored twice as Newcastle came from behind to win 3-2.
It is often the way with managers that they remember the players who have done them damage. It registers to a level that a performance viewed dispassionately does not. Benitez had certainly not forgotten the match when he arrived to begin his attempted rescue mission on Tyneside, last month.
He recalled the threats of pace and physicality in the French 26-year-old and set about looking for ways to deploying them to optimum effect. What he came up with has echoes of a central role which Steven Gerrard was designated at Liverpool during Benitez's time there. That the tactical shift made Sissoko the revelation of Newcastle's 1-1 draw with Champions League semi-finalists Manchester City on Monday underlined Benitez's huge - though under-appreciated - ability as a strategist.
Benitez has instructed Sissoko, as he sometimes did Gerrard, to worry less about his defensive duties and to use his pace, strength and distribution to drive Newcastle forward. "Be a catalyst," the Spaniard told him as he laid plans to get the club out of the crisis they are confronted with. "Get forward and give me more forward options. Don't worry so much about some of your other responsibilities." This was radically different to the wide right role which Sissoko has often been assigned on Tyneside.
Benitez also took a look at Sissoko's part in the training ground dynamics and saw that among Newcastle's sizeable French contingent, he was the one whom others looked up to. It was the training ground picture which persuaded the new manager that the midfielder would be the right choice as captain, too. The wisdom of that decision was evident as soon as he took the armband, in the 3-0 win over Swansea City at St James' Park last Saturday, but it screamed out in his man-of-the-match role against City.
When Sissoko sized on Fabian Delph's initial struggle to put a stamp on the midfield and drove into the final third just beyond the half hour, there were few available options. Newcastle, worried by City's counter-attacking threat, seemed to lack the belief to push up in support and Sissoko had only blue shirts in his line of vision. Though comparisons between him and Gerrard cannot be extended too far, there was something of the former Liverpool captain in the way Sissoko then picked out Vurnon Anita with a 30-yard cross-field pass that the Dutchman exchanged from left foot to right before scoring.
Though Benitez publicly expressed the view that he had "wanted three points" from a performance which left St James Park chanting his name in unison, he does feel that a performance of such quality against a side in the elite European competition's last four is a boost. He was pleased with the technical contribution of his compatriot, Ayoze Perez. For obvious reasons, Perez grasps what is being asked for, to the new manager's mind.
In a run-in for which marginal psychological boosts may help, Newcastle also carry the knowledge that they have beaten two of the four teams left to play. Perez scored the last minute winner at Tottenham and Liverpool, this weekend's opponents, were beaten 2-0 on Tyneside. But Benitez, far more familiar with pressures at the other end of the table, know that may count for nothing. Just don't look at the league table, he advised on Monday night. "If you try to do numbers you are wasting your time."
Register for free to continue reading
Registration is a free and easy way to support our truly independent journalism
By registering, you will also enjoy limited access to Premium articles, exclusive newsletters, commenting, and virtual events with our leading journalists
Already have an account? sign in
Join our new commenting forum
Join thought-provoking conversations, follow other Independent readers and see their replies