Newcastle's takeover is on the horizon and Mike Ashley will go but a brave new world is as far away as ever
Despite talk of millions in the bank January could still see Rafa Benitez having to fight to get hold of somewhere shy of £20m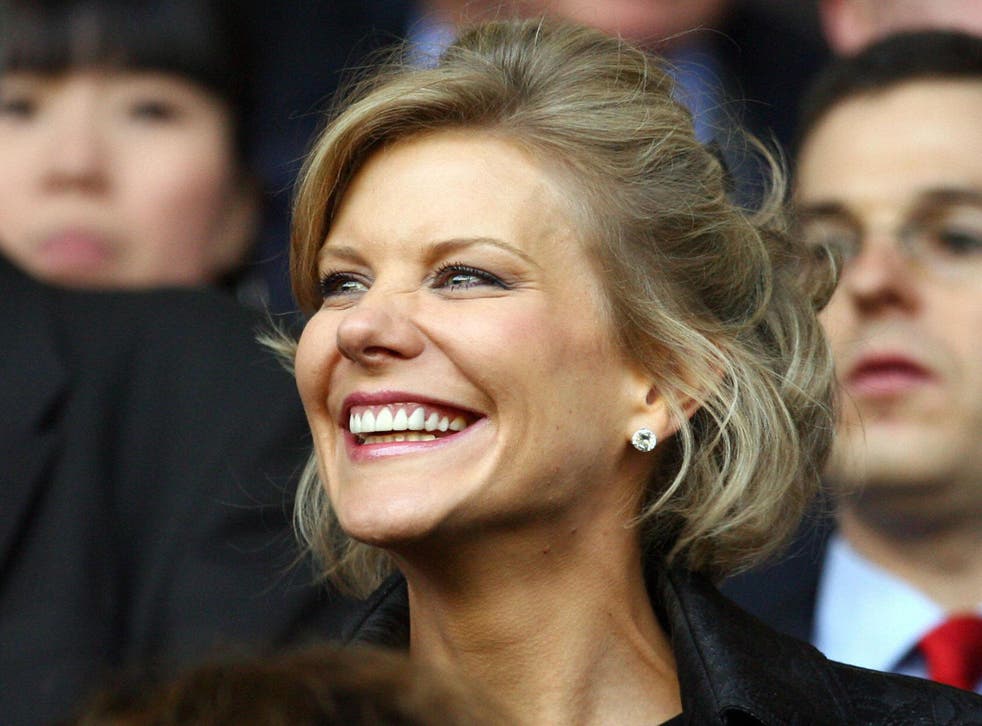 'What about the takeover then, eh?' This is a regular conversation in Tyneside. It is done in excited tones. 'She's got a serious amount of money. It'll make the club great. Some of the players coming in man.'
The she is Amanda Staveley. The sums are truly astronomical. Flames have been wantonly fanned.
There is talk of £500 million being spent in the next two transfer windows. Yes, seriously, this got written. Half a billion in two windows. That is just £300 million less than what Roman Abramovich has spent (net) on footballers in 14 years at Stamford Bridge.
The story of the start of the 2017/18 Premier League season

Show all 8
There is talk of £100 million being spent in January, that confusingly meetings have taken place between those at the club now with the owners-in-waiting to discuss potential signings. Andy Carroll, Luke Shaw and Ross Barkley are three players heading to Tyneside. Andros Townsend was mentioned once more.
Perhaps they too are heading along the garden path.
Newcastle United has become fantasy island. Anything is possible. The Staveley-led takeover will be completed this month, according to quite a few people. It has been said she will spend £300 million taking control of a football club that was bought by Mike Ashley in 2007 for £133 million. Ashley is said to want nearer to £400 million. Given £500 million is in the sock drawer, the alleged difference is surely not a problem.
Even those close to Staveley insist the potential fees and transfers being mentioned at the minute are 'ill-informed speculation'.
Meanwhile, on planet earth, Newcastle were unfortunate to lose at Burnley in a tight game on Monday night. Their two centre forwards, Joselu and Ayoze Perez, cost £7 million.
There is a parallel universe at Newcastle United where the January transfer window will see Rafa Benitez back scrapping with his board for the funds to buy a striker.
There is a parallel universe where Mike Ashley still owns the club. There is a parallel universe that does not involve a money tree and the city's beloved football club taking over from Paris St Germain.
Nobody likes talking about the parallel universe. Michael Gove might not like facts, but Rafa Benitez certainly does.
In twitter parlance, this is what we know: There was not a meeting between Amanda Staveley and the key figures at Newcastle United at half-time when Newcastle drew with Liverpool. There was a hello, but certainly not a meeting.
That handshake and hello has been interpreted as the opening round of talks to buy a business valued somewhere between £300 and £400 million. Sources close to Staveley insist the attempt to buy the club is legitimate. They talk of a Christmas target.
It is thought Staveley has signed an NDA agreement (as, allegedly, have four other parties), but this is difficult to stand up or knockdown, given the whole idea is to encourage secrecy. Her side insist this process is currently ongoing. They insist she and her PCP Capital Partners has 'global' backing that is worth around £28 billion. They insist this will not be a PR stunt.
Newcastle United have spent recent months making sure everything in their books is ready for inspection. Mike Ashley has had enough and would like to sell. There is no suggestion of a legacy (advertising or such) for a prospective owner.
Full, detailed due diligence can take anything up to two months.
There remains a further potential hurdle in the ongoing case between the club and the HMRC and its possible implications. This could be an unquantifiable liability and may affect any sale price.
It is thought the reason the lawyer, Andrew Henderson, acting on behalf of St James Holding Limited (the company Ashley set up to buy Newcastle) announced that any deal could potentially be done through 'deferring substantial payments' was because of a concern that anyone actually had the funds to buy the club.
Those on the side of the sale insisted today they are 'extremely busy' but cannot expand on that.
Through this all, which is the part supporters do not really want to hear, remains the possibility that January could still see Benitez having to fight to get hold of somewhere shy of £20 million, with the possibility of trading in Aleksandar Mitrovic (no takers last time) or Dwight Gayle. It may feel more like the summer than a brave new world.
It is why the Spaniard is keeping his head down and working his socks off on the training ground, for that is the most likely place where any significant improvement or change for Newcastle United lies.

Join our new commenting forum
Join thought-provoking conversations, follow other Independent readers and see their replies