Newcastle United takeover falls through after Mike Ashley walks away from 'frustrating' talks with Amanda Staveley
Despite Staveley and PCP Capital Partners' interest in buying the club in October of last year, when Ashley officially put it up for sale, a firm enough offer was never tabled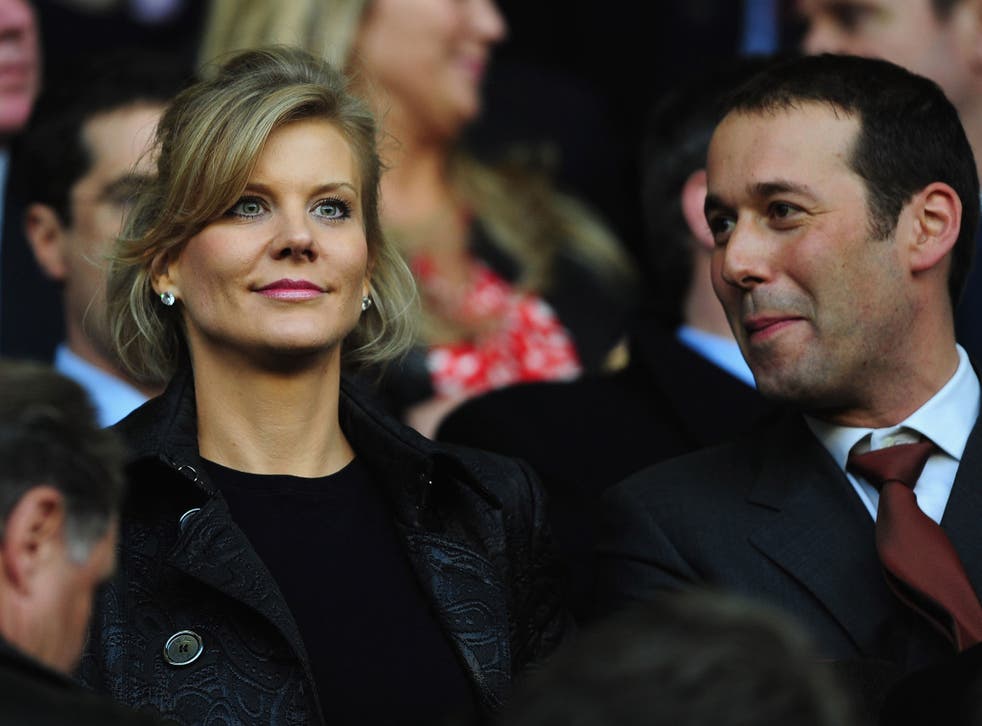 Mike Ashley has ended the possible takeover of Newcastle United by Amanda Staveley amidst claims the talks were "exhausting, frustrating and a complete waste of time".
Those close to the Newcastle owner claim despite Staveley and PCP Capital Partners' interest in buying the club in October of last year, when Ashley officially put it up for sale, a firm enough offer was never tabled.
It is believed Ashley had wanted a figure in excess of £350m for the club he bought from Sir John Hall back in 2007 for £134m. Talks were believed to have fallen way short, with the highest figure suggested at around the £250m mark, although there were thought to be a series of clauses – including one for relegation – in those talks.
Senior Newcastle figures became increasingly frustrated by the lack of progress in negotiations, and were concerned about the validity of the potential bidder. As such, any sale to Staveley has now been called off.
A source close to Ashley has said: "It is only right to let the fans know that there is no deal on the table or even under discussion with Amanda Staveley and PCP. Attempt to reach a deal have proved to be exhausting, frustrating and a complete waste of time."
Staveley had led a prolonged PR campaign since late October last year to suggest she is willing, with her investment company PCP Capital Partners, to take over from Ashley, who officially put Newcastle on the market on 16 October in 2017.
A non disclosure agreement was signed by Staveley, but she was never able to enter the exclusivity period, which would have let her go through the club's books with increased diligence.
The club had said in an official statement when it was first put up for sale that "Newcastle United requires a clear direction and a path to a bright and successful future" and that "To give an incoming owner the maximum possible flexibility to make meaningful investment in the club, including in its playing squad, the sale process will give interested parties the opportunity of deferring substantial payments."
Ashley said then he wanted the club sold by Christmas. Staveley, who was involved in the takeover of Manchester City in 2008, is said to have a personal wealth of around £100-£170m. Her face was printed on the side of a Newcastle flag for the first game she attended at St James' Park, a 1-1 draw against Liverpool. She asked to meet Newcastle's managing director Lee Charnley and the lawyer Justin Barnes, who works for Sports Direct but has become involved in Newcastle United, and there was a brief introduction, though there was no suggestion of a meeting at that early stage.
The initial suggestion from certain elements was that she would be backed by £28bn of funds from her investors in the Middle East and in China, but later it was claimed she would front her own takeover and seek investment.
Initial optimistic claims said a takeover would be completed by November, and then before the transfer window opened in January, but both dates passed without significant movement. There seemed to be progress in December but again the two sides proved to be way off an agreement and it is even thought that pictures of both Staveley and Ashley leaving the same London Curry house early in December last year did not indicate a meeting about the potential sale.
Ashley became frustrated at the publicity surrounding Staveley's involvement in the club and there were increasing doubts about the bid's validity. It is thought there will be transfer funds given to Rafa Benitez in light of the bid being dismissed.
The club is still up for sale, although it is not thought there is a serious bidder. Staveley is believed to be currently in New York.
Register for free to continue reading
Registration is a free and easy way to support our truly independent journalism
By registering, you will also enjoy limited access to Premium articles, exclusive newsletters, commenting, and virtual events with our leading journalists
Already have an account? sign in
Register for free to continue reading
Registration is a free and easy way to support our truly independent journalism
By registering, you will also enjoy limited access to Premium articles, exclusive newsletters, commenting, and virtual events with our leading journalists
Already have an account? sign in
Join our new commenting forum
Join thought-provoking conversations, follow other Independent readers and see their replies