Rafa Benitez expresses his relief after Newcastle clinch first victory of the season
Goals from Joselu, Ciaran Clark and Aleksandar Mitrovic fired Newcastle past a woeful West Ham side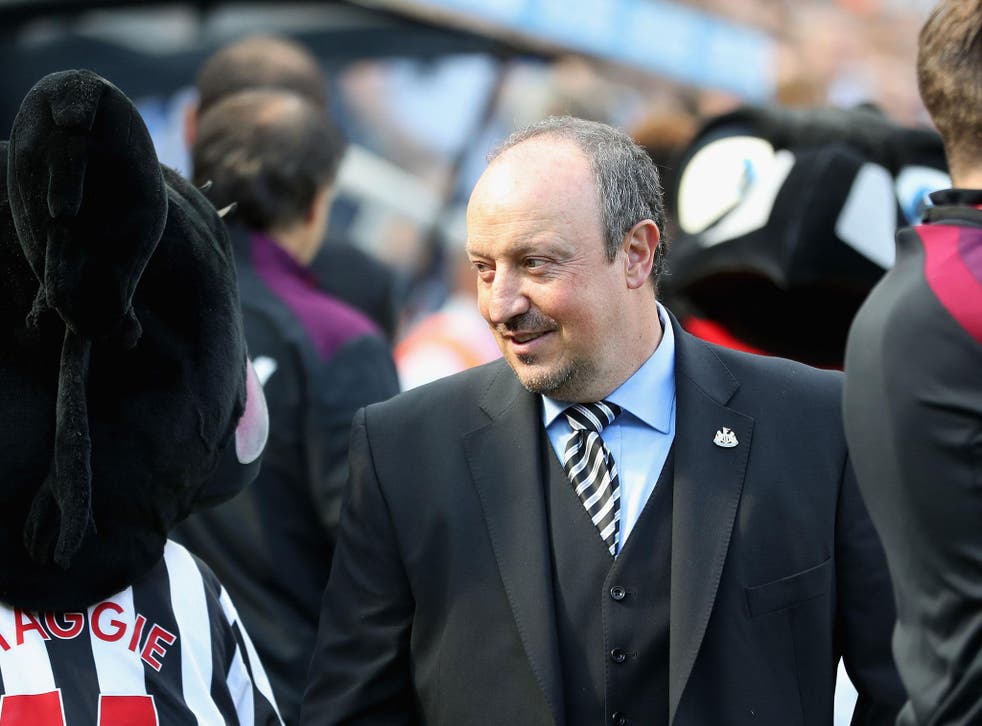 Rafa Benitez spoke of his relief after Newcastle recorded their first victory of the season in emphatic style to add to West Ham's woes.
Goals from Joselu, Ciaran Clark and Aleksandar Mitrovic changed the mood of a city. An afternoon that had began with a lone flag of the Newcastle manager being flown in the Gallowgate End finished with genuine delight inside St James' Park.
Political machinations and any talk of Benitez being unhappy at the speed of Newcastle's recruitment were forgotten in victory.
"It's always good to win, but especially the way we won, scoring three goals at home with a clean sheet and a great team effort," he said. "It was really positive.
"The team was working very hard and the fans appreciated that, they were right behind the players. They can be the difference for us. The team for me was the man of the match."
"The fans, the city, the stature of the club, you can enjoy it when everything is right, and today everything was right.
"Everyone was talking about us after two games so it was important to start winning - we don't need to worry about that first goal or first win. Now we want the second one."
Home debutant Joselu opened the scoring in the first half and victory was wrapped up late through goals from Clark and Mitrovic.
"Normally when you win you are happy but the way we won, the performance of the team and the connection between fans and players was, for me, ideal," added Benitez.
"Joselu did well but Mitro also came on with the right attitude, so it was very positive for the future. The mentality of the players was good and they have to realise that is the way and they have to continue being the same."
Benitez confirmed he still wants more new players, with the transfer window set to close this week.
"Yes, we have to," he said. "Nothing changed in the first two games and nothing has changed now. We have a clear idea of what we want to do and will try to do it.
"I don't know if we can do it everything. We will try to do the main things if we can. They know exactly what we are talking about in terms of targets and players we have to move out, because we have too many.
"We will continue trying to do this and hopefully we can achieve what we want to."
West Ham slumped to their third successive defeat and Slaven Bilic spoke of his concern.
"I am worried," he said. "Yeah, it was a very difficult afternoon. They were better in every aspect of the game. They had simply more power, more determination.
"They were better in the second ball and better in transition. They forced us through their pressing. They were on top of our players. That's why we gave the ball away."
Register for free to continue reading
Registration is a free and easy way to support our truly independent journalism
By registering, you will also enjoy limited access to Premium articles, exclusive newsletters, commenting, and virtual events with our leading journalists
Already have an account? sign in
Register for free to continue reading
Registration is a free and easy way to support our truly independent journalism
By registering, you will also enjoy limited access to Premium articles, exclusive newsletters, commenting, and virtual events with our leading journalists
Already have an account? sign in
Join our new commenting forum
Join thought-provoking conversations, follow other Independent readers and see their replies