Mike Ashley and Amanda Staveley stand-off threatens Newcastle United's January transfer plans
Rafa Benitez's plans to reinforce his squad next month will be severely jeopardised if there is no progress in the talks between current owner Ashley and proposed new owner Staveley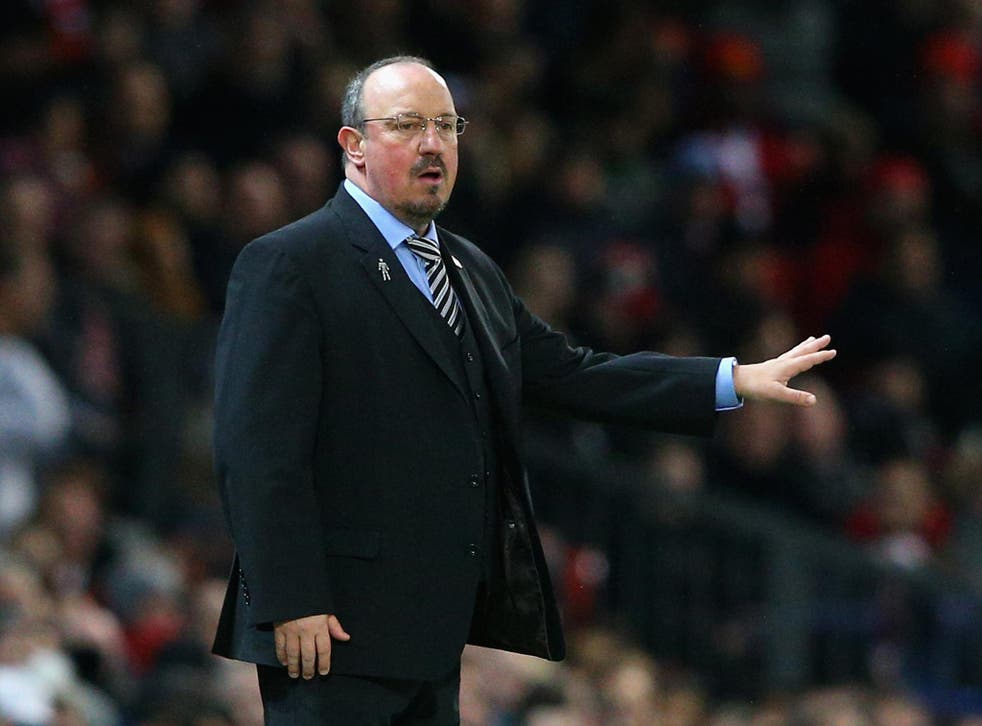 Forty days. That is now the predicted timescale needed for the takeover of Newcastle United to be completed. Forty days, once a bid has been accepted. The estimate comes from those close to the Amanda Staveley camp.
There is an almost desperate quest now for positive news on the sale of a city's football club to the still largely unknown financier from Yorkshire.
Forty days, however, suggests that the current state of limbo is about to hold for a significant period of January. Staveley's bid of around £250m is already considerably short of what Ashley is willing to accept to end his decade in charge at St James' Park. There has been nothing concrete to suggest he has dropped it from the high three hundreds.
Staveley will have to relent and up her bid to even bring Ashley and his advisors back to the table. The suggestion is that, with the threat of a relegation battle, she is not prepared to go any higher.
That could close the door on a possible takeover anyway, but even the positive take that was being put on the latest developments suggest another difficult and fraught month for the manager Rafa Benitez.
Benitez is increasingly concerned about the impasse that the club may go through in next month's transfer window.
That 40 day estimation, a real, best case scenario if a fee can be agreed, will do little to calm his fears.
The most problematic area remains the ability to agree a fee, for Staveley to convince Ashley she is genuinely ready to meet his selling price, which remains north of £300m and for the bid not to be weighed with caveats.
Ashley has held firm for nine years as he has looked to sell the club. Those believing that his dogmatic approach has radically changed need possibly to remember that.
The Staveley camp insist, however, that there is still desire to take over the club, to end a difficult decade in Newcastle's history. Staveley herself will lead the financing, but even her group is aware the clock is ticking to be able to make any sort of impact in what feels another crucial transfer window.
There is still much to be done, not least getting anywhere near to agreeing a fee, but from there comes procedure; a formal period of due diligence, proof of funds, the Premier League's Owners and Directors test and then a sales and purchase agreement being put in place.
All of those elements, which could potentially run through the difficult period of Christmas, are now predicted to take around 40 days. This is not the timescale that either party set when Ashley formally put the club up for sale once more in October and Staveley first showed her hand. Then the talk was of a change by Christmas. That deadline has passed, and the two sides have still a lengthy process to go through.
Benitez is worried about his ability to compete in the January transfer window. The last two windows have been hugely frustrating, which has been well documented and have cast doubt over his future.
The continued uncertainty will present another major problem. Ashley is unlikely to consider spending until there is a definite conclusion to the takeover talks. The timescale does not lend itself to the considered planning and constructive January that a team which has taken one point from the last 18 needs.
With or without a takeover, it points to a frenetic finish to the closing stages of a transfer window, at the end of January, a situation the club has been in before.
Join our new commenting forum
Join thought-provoking conversations, follow other Independent readers and see their replies