Rafa Benitez wants to stay at Newcastle but transfers could again act as sticky point in negotiations
There have been political infighting between manager and board in each of the last three windows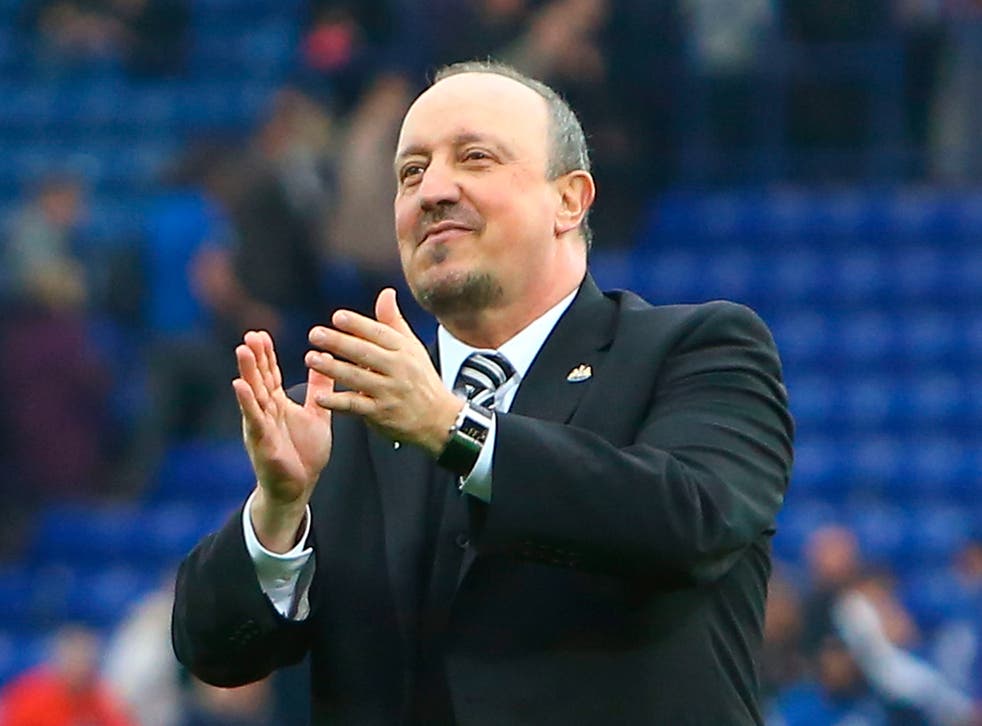 Rafa Benitez has insisted he does not enjoy being embroiled in political fighting but feels he has to do it for the good of his team at Newcastle United.
Talks about extending the remaining 12 months he has on his three-year deal at St James' Park are still ongoing, with further meetings between his representatives and those from the club having taken place this week.
Benitez wants assurances about how significant a player he can be in the transfer market this summer, and also how fast Newcastle will move to make additions to his squad before he extends his deal.
The club would like the situation resolved with the Spaniard staying, however there have been issues in the last three transfer windows, with the former Liverpool manager frustrated this time last year as he felt he missed out on targets.
He was asked if he enjoys tough negotiating, and he said: "Not really. I would be happier just thinking about my team, my players, the tactics, analysing other teams and improving players. In terms of the contract and the future, still we are talking.
"In modern football and especially in the Premier League, the budget is crucial. So you see a club like Man City, an amazing coach with an amazing team and they could not win last year. They had to spend a lot of money to win. The reality is with the prices in the market now, you need the money to compete.
"Sometimes people think that is negative (fighting hard) but I think it is a positive because it means you care. So I am not thinking about myself. At Valencia, they said 'we will give you this player and you can make him into a proper player' so sometimes it is negative against me because I can work with players and improve them and they think you do not need to spend too much money. But if you want to go to another level you need more quality.
"When you have that experience, you try to do your best for your team, for your club, for your fans. When I say I have ambition and I want to win something, it is because the fans also have that ambition to win something.
"Am I planning on being here next season? Yeah, we are working on a list of players and analysing the squad and trying to be ready for anything."
There is still work to be done, however, to ensure that is the case. Benitez was asked how many players he needs to sign to move Newcastle above Everton and Burnley, where he targets the club next.
"If we want to compete, we need to bring in some players," he added. "We need competition. We have a squad of 24 players, we need to make sure we have as much of this 24 that they can start and play well in the Premier League."
Benitez has been linked with a potential move to both Napoli and Leicester City in the last week but he played down both reports.
"I said in an interview the other day on the BBC, that I decided to stay (at Newcastle) because of the potential, the fans and the city, then we have to do what we have to do. I not put a deadline (on talks), but it is obvious for everyone it is better to do things as quick as possible."
Join our new commenting forum
Join thought-provoking conversations, follow other Independent readers and see their replies