Premier League title race: Now is the time for one team to pounce and lay claim to the title
Winning runs have eluded Arsenal, Leicester, Spurs, City  and United. Whoever changes that can take the league crown
Mark Ogden
Chief Football Correspondent
Saturday 23 January 2016 01:01 Comments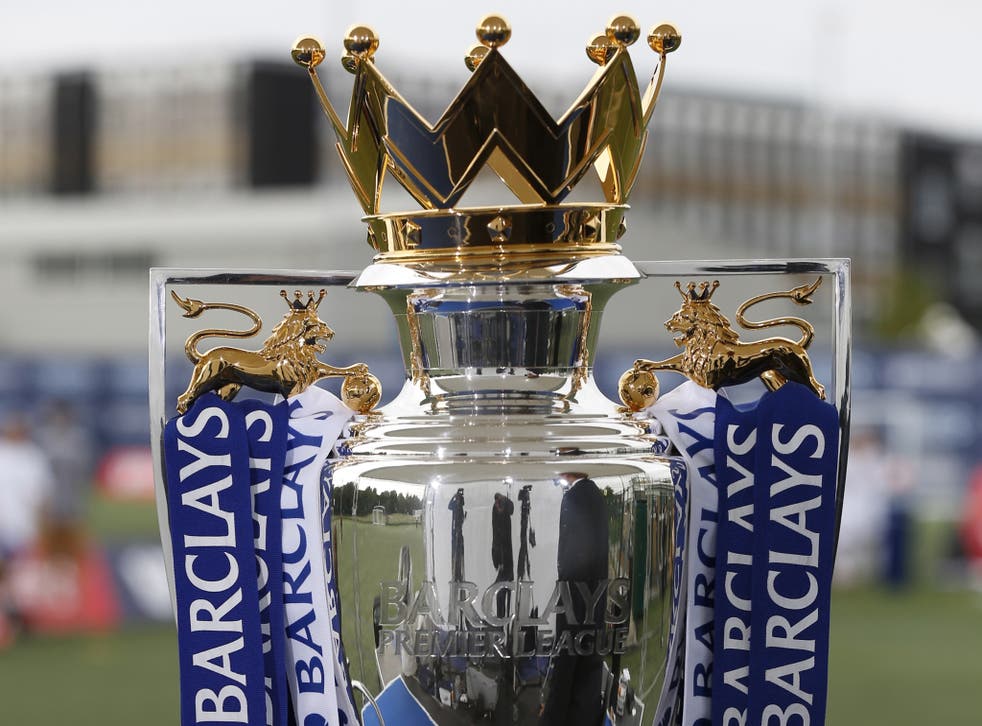 It is usually the scent of freshly cut grass, when spring is in the air and the clocks go forward, that triggers the stresses and strains of the Premier League title race.
It is when the anguish of dropped points and missed chances sorts the men from the boys and tests the mental and physical strength of those involved.
As Claudio Ranieri, the Leicester City manager, claimed earlier this week, March is when "the horses turn and you have to start to use the whip", but as the current top five prepare for a weekend of fixtures which, in their own way will offer unique challenges and rewards, the reality is that the final days of January often prove to be the defining period of the campaign.
It is when momentum begins to build as a team moves through the gears or, for the unfortunate ones, when the wheels fall off.
Arsenal's fixture at home to Chelsea on Sunday is the centre point of a potentially pivotal weekend in the title race, with Arsène Wenger's league leaders faced with the genuine morale boost of a victory against the champions – fallen or otherwise – or the psychological blow of a failure to dispatch a team of under-performers who simply know how to get under Arsenal's skin.
Will Leicester maintain their remarkable challenge by defeating Stoke to win at home for the first time since mid-December? Can Manchester City make it two successive away league victories at sixth-placed West Ham, or will they emerge from Upton Park having extended a miserable record away from the Etihad of just one win since September? Can Spurs negotiate the hazardous trip to Selhurst Park to face a Crystal Palace team looking to end a five-game goal drought?
And can Manchester United, a team who failed to win a single game in December, triumph at home to Southampton and confirm themselves as title challengers for the first time since Sir Alex Ferguson's retirement in May 2013?
Forget about March, the title race slips into gear this weekend and it is all about which team takes advantage and builds the winning run that will carry them over the line in May.
Said City manager Manuel Pellegrini on the top teams' current inability to build a winning run: "We have played this season already five months and no one can do it at the moment. But maybe in the future all can happen because at least five teams are in the race. This is a special season, it is not very easy to win, which is why the points average is less than last season. But you cannot be in a big team if you cannot deal with the pressure of being with a club that wants to win the title."
So far this season, City's five-game winning streak at the outset of the campaign remains the longest sequence of consecutive victories of any of the title contenders. Arsenal have enjoyed a four-game winning run, while Leicester, Spurs and United have been unable to tick off more than three consecutive Premier League victories.
None of them are displaying title-winning form, but their collective mediocrity ensures that the door is open for one of them to burst through and claim the championship with the run of victories which has defined previous title winners.
On 21 January 1996, United trailed Newcastle by 12 points having played the same number of games as Kevin Keegan's team, but a 1-0 victory at West Ham 24 hours later set Ferguson's team on a run of 13 victories from their final 15 league games. Newcastle buckled and United ended the season four points clear of Keegan's men at the top of the league.
"Results started to go against us and United kept winning their games," recalled Newcastle winger Keith Gillespie. "At the end of the day, United won the title because they went on an unbelievable run to overtake us, but it's still a big regret of mine that we went so close to winning the league only to fall short."
Two years later, however, it was United who were overtaken in the run-in by Arsenal, who had sat in fifth position, 11 points adrift of Ferguson's team, but with a game in hand, on 20 January. Arsenal then began to motor, however, with a 14-game unbeaten run from the end of January, including a 1-0 win at Old Trafford in March which ultimately tipped the balance in their favour as they won the title by a point.
"The turning point was going to Manchester United when [Marc] Overmars scored and won us the game 1-0," midfielder Ray Parlour admitted in an interview with Sky Sports. "That really set us on our way. We had games in hand, but they had points on the table and it was always going to be difficult to catch them. But if you look back at that season, we didn't have a lot of injuries. We had the same sort of side every game and that helped us chase down United."
Injuries have afflicted Arsenal, City and United more severely than Leicester and Spurs so far, and the two Manchester clubs continue to be dogged by fitness problems to key players at a time when Arsenal's casualties show signs of clearing up with their influential winger Alexis Sanchez due back in action tomorrow.
United perhaps face the biggest task in terms of mounting a surge to the title due to their wildly fluctuating form and an injury list extended by Ashley Young's potentially season-ending absence following groin surgery this week.
Premier League Power Rankings Week 23

Show all 17
But manager Louis van Gaal, a title winner in the Netherlands, Spain and Germany, admits his squad know what they must do in order to upset the odds at the top of the table. "The difficulty is that four clubs are above us," Van Gaal said. "You have to overcome these four clubs in terms of the results, so it shall be very difficult, but not impossible.
"However, we have seen not only in the Premier League, but other leagues, that it has happened. So it is possible and we have to believe in that, but first you have to apply pressure on the leaders. Last season we were at that moment when we played Chelsea away, but we didn't win that game. I still believe that if we had won that game, we would have continued our run of winning games."
United can perhaps look back to 22 January 2003, when they trailed leaders Arsenal by five points, but won 15 of their last 18 league games to take the title by five points.
Back then, United were propelled there by Ruud van Nistelrooy's remarkable run of 17 goals in 16 games, but can Wayne Rooney build on his current sequence of three goals in two games to haul his team firmly into the race?
Yet as long as the top five continue to stumble and fall, opportunities will remain alive for all of them.
Chelsea won the Premier League under Carlo Ancelotti in 2009-10 thanks to a run of eight wins in their final 10 games, so a surge can be left until the last minute if the leaders do not escape the pack.
But this weekend is when a team can really make its move and City forward Sergio Aguero insists the opportunity must be grasped. "We have to be strong," Aguero said. "If we could pick up three points on Saturday it would be a good time to go top and then be a little bit calmer as we progress towards the final key period."
Register for free to continue reading
Registration is a free and easy way to support our truly independent journalism
By registering, you will also enjoy limited access to Premium articles, exclusive newsletters, commenting, and virtual events with our leading journalists
Already have an account? sign in
Join our new commenting forum
Join thought-provoking conversations, follow other Independent readers and see their replies