Paris attacks: Premier League criticised for playing La Marseillaise before games and not national anthems of other countries targeted by terror attacks
'What about playing the anthems of all the other nations who have suffered from terrorist attacks?'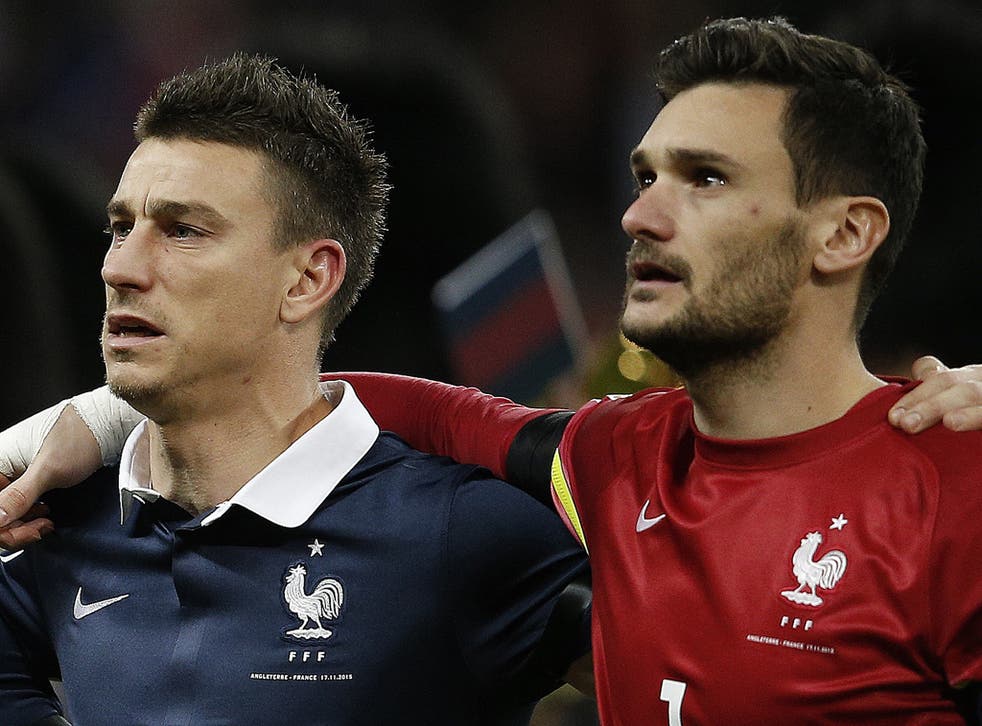 The Premier League has been criticised for its decision to play the French national anthem before all 10 matches across the weekend.
Many took to social media to question the decision why the Premier League had not made the decision to play the national anthems of other countries targeted by terror attacks.
A statement from the Premier League confirmed La Marseillaise before each match on Saturday, Sunday and Monday.
In response to TalkSPORT commentator Alan Brazil's question Twitter poll asking whether people would back the decision to play la Marseillaise, many noted the Premier League didn't play the national anthem of other countries hit by terrorism.
Others questioned why the Premier League didn't play the Russian national anthem a bomb destroyed the Metrojet passenger plane on 31 October, killing all 224 people on board.
Several other countries which have been menaced by terrorist attacks were mentioned, such as Lebanon, Iraq and Syria.
Others were concerned the gesture of solidarity, initially made during the French-English match at Wembley Stadium, might lose its value.
La Marseillaise will be played after the coin toss, with both teams standing together with match officials to face the main stand at each stadium.
Richard Scudamore, the Premier League executive chairman, said: "Given how close we are as well as the long-standing relationship that exists between the Premier League and France, playing La Marseillaise as an act of solidarity and remembrance is the right thing to do.
"We were all saddened and deeply shocked by the events in Paris last Friday, and the fact it was an attack on people enjoying their everyday freedoms like going to a bar, a concert or a football match resonates with football fans and the general public throughout the UK."
Register for free to continue reading
Registration is a free and easy way to support our truly independent journalism
By registering, you will also enjoy limited access to Premium articles, exclusive newsletters, commenting, and virtual events with our leading journalists
Already have an account? sign in
Register for free to continue reading
Registration is a free and easy way to support our truly independent journalism
By registering, you will also enjoy limited access to Premium articles, exclusive newsletters, commenting, and virtual events with our leading journalists
Already have an account? sign in
Join our new commenting forum
Join thought-provoking conversations, follow other Independent readers and see their replies