Peter Schmeichel hails mental strength of Manchester United goalkeeper David de Gea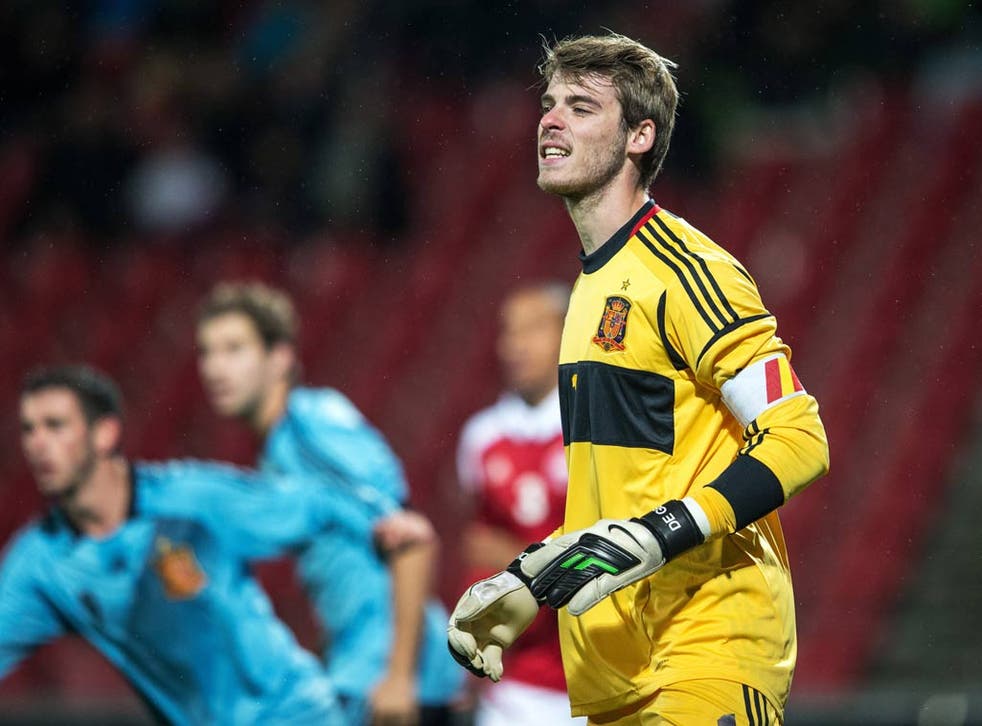 Peter Schmeichel has hailed the mental fortitude that has allowed David de Gea to recover from his nightmare start at Manchester United.
After a three-match absence triggered by the removal of his wisdom teeth, the Spanish goalkeeper is hoping for a recall when United look to consolidate their place at the top of the Barclays Premier League by beating West Ham at Old Trafford on Wednesday.
And, with the exception of Anders Lindegaard, there would be few complaints.
For although reservations still exist over De Gea's ability to command his penalty area, the 22-year-old's agility is beyond question.
And Schmeichel believes, just to reach this point, De Gea has shown an impressive mental strength.
"I admire David," the Dane said. "I cannot remember anyone coming into Manchester United and being criticised the way he was.
"He was ridiculed every day. He was the subject of every debate in the media. Yet he still went out there with a smile on his face and managed to dig himself out of it.
"Very slowly he is working his way away from what people thought of him 18 months ago.
"You haven't seen him defend himself in the media or shifting the blame elsewhere. He just gets on with it.
"He is young. At 22 he has things to learn but, mentally, there is definitely material there."
Schmeichel knows he is the man all United goalkeepers are judged by.
With his shock of white hair, massive frame and explosive temper, Schmeichel was an intimidating presence, taking command of every situation almost naturally.
It was not unusual for Schmeichel to come flying through a crowded penalty area to make a clearance or catch, then berate his own defenders for having the temerity to get in his way.
De Gea has neither the personality nor, more importantly, the physical presence, to emulate Schmeichel.
Yet the man who captained United to their 1999 Champions League final triumph over Bayern Munich in his last game for the club insists it no longer matters.
"I was a different goalkeeper to David," he said.
"I wouldn't mind fighting for the ball in the air. But that is not what goalkeepers do these days. There is no need for it.
"The accent on football has changed. Striking the ball has changed.
"David Beckham and Cristiano Ronaldo started that. They have shown a way to strike a ball differently, so that means the quality of what comes into the box is different, which makes goalkeeping more difficult.
"If you look at the world's top young keepers, I would say (Bayern Munich and Germany goalkeeper) Manuel Neuer is the only one who actually comes for the ball. Generally, that is not the way it is."
Instead, they have become auxiliary sweepers, which is another area where De Gea excels.
"You only have to go 25 years back and a goalkeeper would boot the ball into the corner, the striker would chase it and get a cross in as quickly as possible," Schmeichel said.
"That is not the way we play any more. Spain are double European champions and World Cup winners. Their way is the most effective way.
"These days passes are being made just two or three yards out of goal and they are being made to people who are being marked. That was an absolute no-no when I played.
"The guys now are so good with their feet.
"It is about keeping the ball and that is why goalkeepers are so important."
PA
Join our new commenting forum
Join thought-provoking conversations, follow other Independent readers and see their replies