Deloitte Premier League list: Clubs' revenue boom to £3.3billion as Tottenham record highest ever pre-tax profits after Gareth Bale transfer
All 20 Premier League clubs in the richest 40 in Europe, according to Deloitte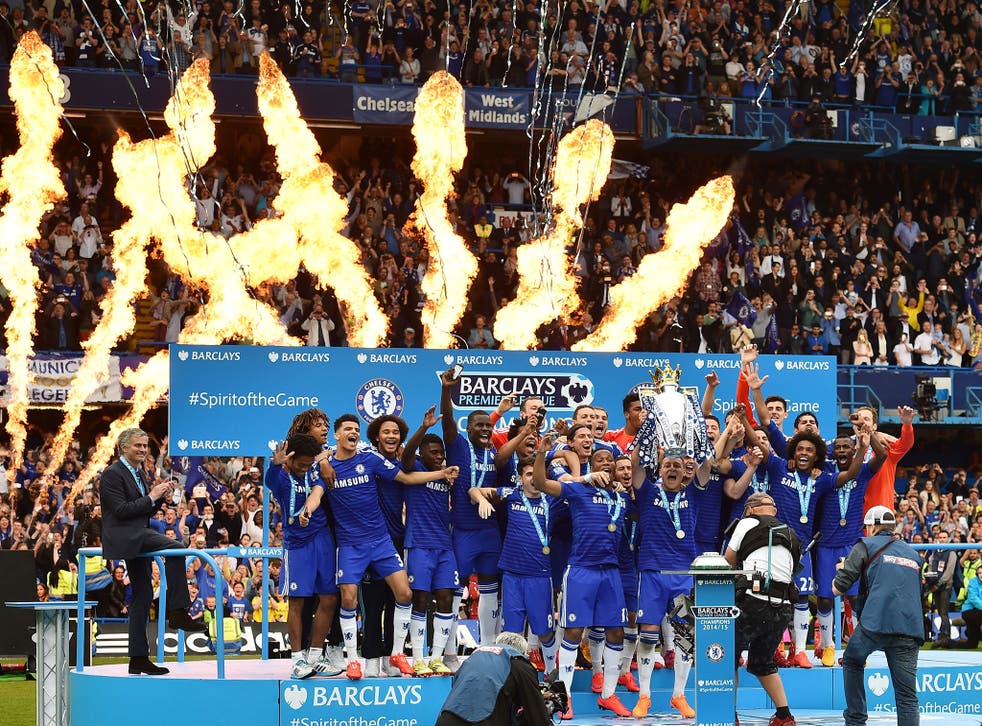 Booming broadcasting income means that the Premier League is getting richer, with combined revenues soaring 29 per cent to £3.3bn in the latest Deloitte survey of the top flight.
Massive hikes at clubs such as Everton, Aston Villa and Chelsea resulted in the revenue figure for 2013-14 being significantly higher than the €2.3bn (£1.7bn) made in the German Bundesliga. The Premier League clubs also showed a record operating profit of £614m and pre-tax profit of £187m.
Deloitte said the surge was fuelled by the impact of the first year of a new broadcasting rights cycle. "The Premier League clubs now generate so much revenue that all 20 clubs are in the top 40 revenue earners in the world," said Alan Switzer, director in Deloitte's sports business group.
The current cycle of Premier League broadcast deals makes over £5.5bn in domestic and overseas rights fees, delivering a key competitive advantage for the English top flight compared to other European leagues. This is strengthened by live rights deals, which will increase further from 2016-17.
Dan Jones, partner in the sports business group at Deloitte, said: "The impact of the Premier League's broadcast deal is clear to see. Broadcast income increased by £569m in 2013-14, accounting for 78 per cent of the overall growth in revenue in the Premier League."
He added: "In 2013-14 even the Premier League club receiving the least from domestic league broadcast distributions earned more from this source than all but five other European clubs."
Consultancy firm Deloitte's 24th annual review of football finance calculated the figures by also looking at two other turnover streams: match-day income, such as tickets and merchandise, and commercial, including kit deals.
Top-performing clubs include Tottenham Hotspur, who netted the highest-ever pre-tax profit in the division, £80m, helped in part by the world-record £85m transfer of Gareth Bale to Real Madrid in August 2013. The north London club also scored a 22 per cent revenue hike to £180.5m. The six clubs from the capital filled their stadia to at least 93 per cent of capacity.
Manchester United secured the highest revenue figure in the table, reaching £433.2m. They were followed by Manchester City with £348.3m, and Chelsea with £324.4m.
The average club revenue was £163m – just £7m less than the combined revenues of the 22 First Division clubs in 1991-92, the final season before the introduction of the Premier League.
Meanwhile, in the Championship, overall revenue rose 12 per cent to £491m but clubs paid more in wages, £518m.
Total transfer expenditure for the 92 English league clubs during the period topped £1bn for the first time.
Premier plus: 2013-14 revenue list
2013-14 revenue
Man United £433.2m
Man City £348.3m
Chelsea £324.4m
Arsenal £300.5m
Liverpool £255.8m
Tottenham £180.5m
Newcastle £129.7m
Everton £120.5m
West Ham £116.5m
Aston Villa £111.2m
Southampton £106.1m
Sunderland £104.4m
Swansea £98.7m
Stoke £98.3m
Norwich £94.4m
Fulham £92.1m
Crystal Palace £90.4m
West Brom £86.8m
Hull £84.5m
Cardiff £83.1m
Source: Deloitte
Register for free to continue reading
Registration is a free and easy way to support our truly independent journalism
By registering, you will also enjoy limited access to Premium articles, exclusive newsletters, commenting, and virtual events with our leading journalists
Already have an account? sign in
Register for free to continue reading
Registration is a free and easy way to support our truly independent journalism
By registering, you will also enjoy limited access to Premium articles, exclusive newsletters, commenting, and virtual events with our leading journalists
Already have an account? sign in
Join our new commenting forum
Join thought-provoking conversations, follow other Independent readers and see their replies