The Premier League is a 'punching bag' during coronavirus crisis – but it is right to plot a path forward
​The Premier League shouldn't be criticised for contingency planning, writes Melissa Reddy, although question marks remain over their leadership and the top flight's operating model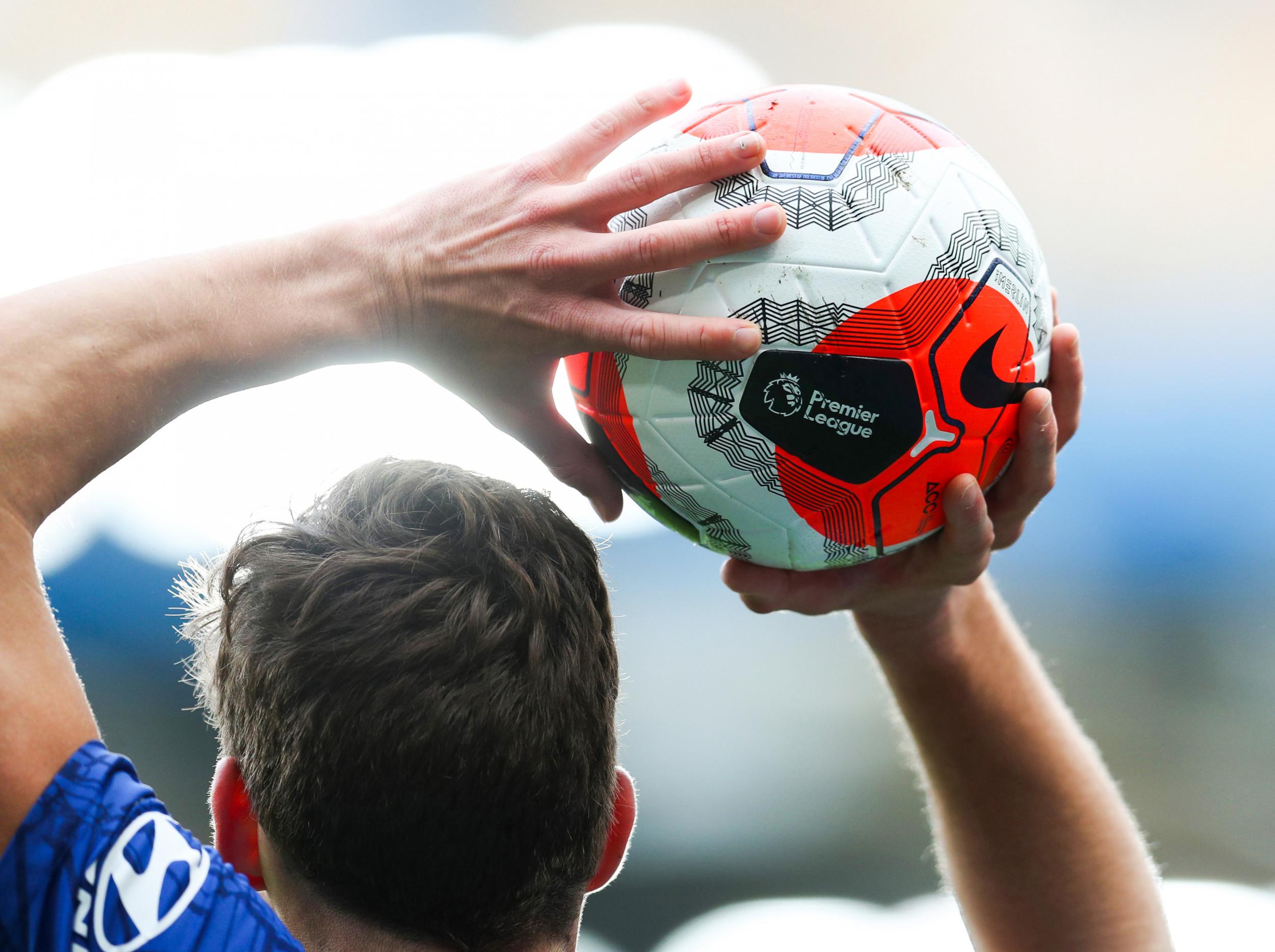 "There are countless jobs at stake, the existence of clubs in the pyramid are at stake," an exasperated Premier League official tells The Independent.
"There are so many complicated problems that require solutions and so many things we have to discuss.
"Since when are having meetings to strategise, to try and be prepared, to minimise damage during a crisis such a horrible thing?"
On Friday, as Premier League shareholders worked through "complex planning scenarios" – just as every other business and industry has needed to undertake – they were pilloried.
This was despite the continued insistence that football would "only restart when medical guidance allows."
The top-flight body were also given the green light to engage in contingency planning from Culture Secretary Oliver Dowden.
The number of coronavirus-related deaths recorded in the United Kingdom on Friday – a staggering 847 – was used as a means to berate the Premier League for assessing a return to the game when it is safe to do so.
Ian Wright called them the "punching bag," reminding "they have to have meetings because at some stage things have to start again.
"Football is a game, but it's still a business. And just like other businesses, they are making plans to try and get themselves going again."
The scale of the ruinous effects the pandemic could have on football is no secret. Richard Masters, the Premier League's chief executive, warned that the industry is "losing revenue at an unprecedented level," adding "the very heavy losses that we face will have to be dealt with or else clubs and other enterprises who depend on football for income will go out of business."
He highlighted a minimum loss of £1 billion if this season is not completed, which would balloon if 2020-2021 was also hampered.
Greg Clarke, chairman of the FA, admitted the game "faces economic challenges beyond the wildest imagination of those who run it. We face the danger of losing clubs and leagues as finances collapse. Many communities could lose the clubs at their heart with little chance of resurrection."
The Premier League have helped the cashflow of their clubs by releasing merit payments and facility fees that were due at the end of the campaign. There was also an advance of £125million to EFL and National League.
But as leading executives – from Paul Barber at Brighton to Mike Garlick at Burnley – have spelled out, there remains a mountain of damage limitation to be done to safeguard the football ecosystem. Talking through the issues are not only necessary, it is vital – in several cases – for survival.
Dr Rob Wilson, author of Managing Sport Finance, tells The Independent: "We've had over 16,500 deaths now in the UK, so the Premier League having a meeting to plan for the future in the midst of this sounds fairly absurd. Actually, though, it's what any business should be doing – trying to navigate the minefield that it faces.
"A big part of that is thinking through the return of football when it's deemed safe. There's the sporting integrity element to finishing the season, but also the fundamental importance of broadcasting and sponsorship revenue. There also has to be thought towards next season and beyond.
"They'll look at cashflow, what part owners are playing, what revenues are continuing to come in currently offset against what has been lost. They will keep a keen eye on which clubs have agreed deferrals and wage cuts with players, and discuss which agents are being deliberately awkward with contracts of their clients that expire on June 30.
"How to resolve that last one will be a tricky issue and they'll discuss whether there should be a standard league position on the extension of those agreements."
While the Premier League shouldn't be criticised for trying to manoeuvre through and past these uncertain times, they should be providing greater leadership and direction.
Their handling of a blanket player 30% wage cut and deferral proposal was seen as a bullying tactic by Gary Neville and there have been three out of five reversed furloughing decision from clubs. There has been a lack of consistency and direction.
Wilson, who is also Head of Department; Finance, Accounting & Business Systems at Sheffield Hallam University, believes this is illustrative of the shift in the power dynamics.
"The disorganised nature of communications and clubs doing their own thing, for example some turning to the furlough scheme so quickly while others showed no intention to, smacked of the Premier League not being in control of its business as it needs to be," he said.
"At the beginning in 1992, it was all powerful. It dictated what the clubs were doing, negotiated the TV rights, but increasingly with all that money that flooded the game, the power has shifted to the clubs and to some extent, to the players.
"The Premier League has struggled in this power vacuum. What's happened now is everyone is looking at the Premier League for direction, but they haven't really been in charge.
"In the majority of businesses, the powers that be will communicate one path forward.
"Take my university for example, the vice chancellor is very clear about how we're navigating the crisis. As a senior leader, I share that message through my department so we're all on the same page.
"What you don't have in the Premier League is that same page, because so much power has gone to the clubs, who are all doing their own thing.
"It hasn't been helpful collectively for the brand of the Premier League, because it makes it look like they don't govern their own sport."
Wilson, who is also a member of the European Association of Sport Management, hopes the game uses the current situation to plan for a much-needed reset.
"The coronavirus crisis has shone a light on how drastically football lives a hand-to-mouth existence," he says.
"It's really tested the model and shown the world how vulnerable it is. Despite what we hear around FFP, despite what we hear around revenue increases and record profits, too much money goes out of the game.
"Perhaps this is the shot in the arm football needs to build up cash reserves in future to respond to downturns in trade.
"I'm not for one second saying they should have planned for a global pandemic, but they didn't planned for… anything.
"Over the last 25 to 30 years, we've seen an erosion of basic economic principles with many teams going for the winner-takes-all option.
"Everything has been driven very selfish behaviour and has been very unscrupulous at times, which is a dangerous narrative.
"The system is fairly broken and needs a reset. The Premier League needs to have greater control of governance, whether that be through increased voting power for the body.
"You need measures like not being able to spend more than 50% of turnover on wages so there's more sustainability.
"The realist in me, however, says the teams clubs will only be interested in themselves. If two or three clubs go to wall, so be it."
Wilson's view is shared by Dr Daniel Parnell, a Senior Lecturer in Sport Business at the University of Liverpool.
"The situation may prompt a more 'global' reflection on the whole football ecosystem, however it is likely that we will see what is echoed in society," he tells The Independent.
"What we'll see is the difference between those that have and those who do not will grow. Football inequalities will further dictate the future of the game."
Parnell does give the Premier League and other football authorities credit in reacting faster than the government to help curtail the escalation of Covid-19.
The day before the elite game was suspended in England, Prime Minister Boris Johnson said "there is no medical reason at the moment to ban such events" as the "the scientific advice is this has little effect on the spread."
That evening, it was revealed that Arsenal manager Mikel Arteta tested positive for coronavirus with Chelsea's Callum Hudson-Odoi having the same diagnosis the following morning. Several clubs had players and staff in self-isolation.
"The original decision by football authorities on March 13, was ahead of the government's promotion of social distancing measures," Parnell says.
"Schools, universities and childcare facilities, leisure and entertainment centres all remained open.
"The UK government showed a relative inaction and many events continued like Cheltenham, which attracted in the region of 60,000 visitors per day.
"Football could be commended for their leadership at the time."
Join our commenting forum
Join thought-provoking conversations, follow other Independent readers and see their replies