Premier League: Manchester United v Liverpool match preview
A look ahead to this weekend's fixture at Old Trafford
Oli Graham
Friday 14 March 2014 09:00 Comments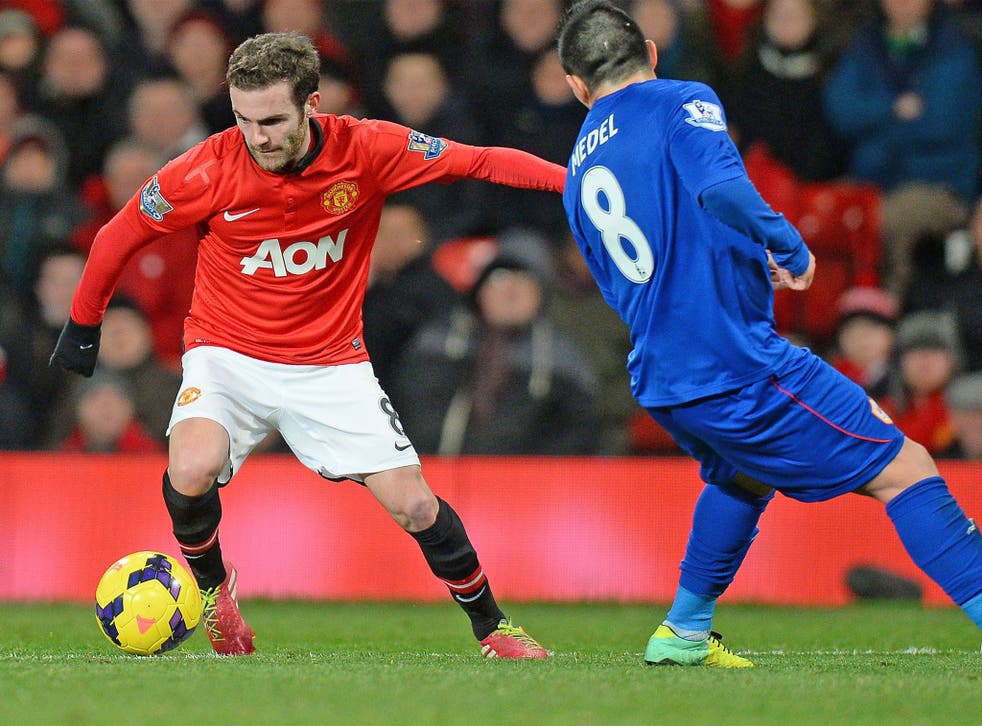 Whenever the two most successful clubs in the history of English football clash, there is always more than just local pride and bragging rights on the line. This fixture is the epitome of the Premier League, and with Liverpool's resurgence under Brendan Rodgers coming at a time where Manchester United are enduring their worst season ever in the top division under former Everton manager David Moyes, there is a potential power shift occurring in the North West. With that in mind, Sunday promises to be yet another classic advert for the beautiful game in England.
The Red Devils simply have to win if they're to have any chance of securing Champions League football next term, although even with victory, it may still be beyond their reach. Back-to-back victories against Crystal Palace and West Brom without conceding have given the under-fire Moyes some respite, but defeat against their bitterest rivals this weekend will once again put his ability to manage the biggest club in world football firmly under the microscope.
Moyes may have never beaten the Merseysiders at Anfield during his tenure as Toffees boss, but he did taste victory at Goodison Park on four occasions against Liverpool – a reason to be optimistic as a United fan given his poor record against the bigger clubs in the division. They have also been almost impenetrable at home against Rodgers' side in recent times, having won eight of their last nine games against them at the Theatre of Dreams.
Although Robin van Persie has cut a forlorn and frustrated figure in their recent matches, his formidable recent record against the visitors – he's scored six in his last seven against them - as well as the enormity of the tie, it's hard to see Moyes leaving him amongst the substitutes.
But while last season was all about United's new Dutch arrival, this season's attention has switched to the lethal partnership Daniel Sturridge and Luis Suarez – or SAS, if you will - have forged in front of goal. They have amassed 42 goals between them so far this league season – just four less than the whole of the United side – and with Champions League football being dangled like a carrot in front of the Merseyside club, United will have their work cut out to avoid suffering yet another damaging defeat on home soil.
KICK-OFF: Sunday, 1.30pm
PAST THREE MEETINGS…
Man United (Hernandez) 1-0 Liverpool, League Cup
Liverpool (Sturridge) 1-0 Man United, Premier League
Man United (Vidic, Van Persie) 2-1 Liverpool (Sturridge)
STATS…
Liverpool are the highest scorers in the division having amassed 79 goals so far
They have scored 47 of those in the first half, more than Manchester United have managed in total
Luis Suarez (34), Daniel Sturridge (23) and Wayne Rooney (21) have contributed to the most goals in the league this season (goals and assists)
Sturridge has scored in his last two appearances against the Red Devils
Manchester United have won eight of their last nine against Liverpool at Old Trafford
ODDS…
Man United to win: 2.45
Liverpool to win: 2.75
Draw: 3.5
CLASSIC MOMENT/MATCH
It may have been memorable for the wrong reasons, but the meeting at Old Trafford during the 2011/12 season was one that attracted headlines the world over after Luis Suarez refused to shake Patrice Evra's hand during the usual pre-match tradition. It stemmed from the eight-game ban the Uruguayan received for racially abusing the French defender, and after two goals from Wayne Rooney helped United to a vital 2-1 triumph, Evra let his feelings be known by deliberately celebrating next to the Liverpool frontman. Suarez's actions before kick-off left Sir Alex Ferguson disgusted, claiming in his post-match interview he should never be allowed to play again for the Merseyside club.
TV: Live on Sky Sports 1/HD, 1.30pm. Highlights BBC One, 10.25pm.
Register for free to continue reading
Registration is a free and easy way to support our truly independent journalism
By registering, you will also enjoy limited access to Premium articles, exclusive newsletters, commenting, and virtual events with our leading journalists
Already have an account? sign in
Join our new commenting forum
Join thought-provoking conversations, follow other Independent readers and see their replies