Premier League: Swansea v Arsenal match preview
A look ahead to this weekend's Premier League fixture at the Liberty Stadium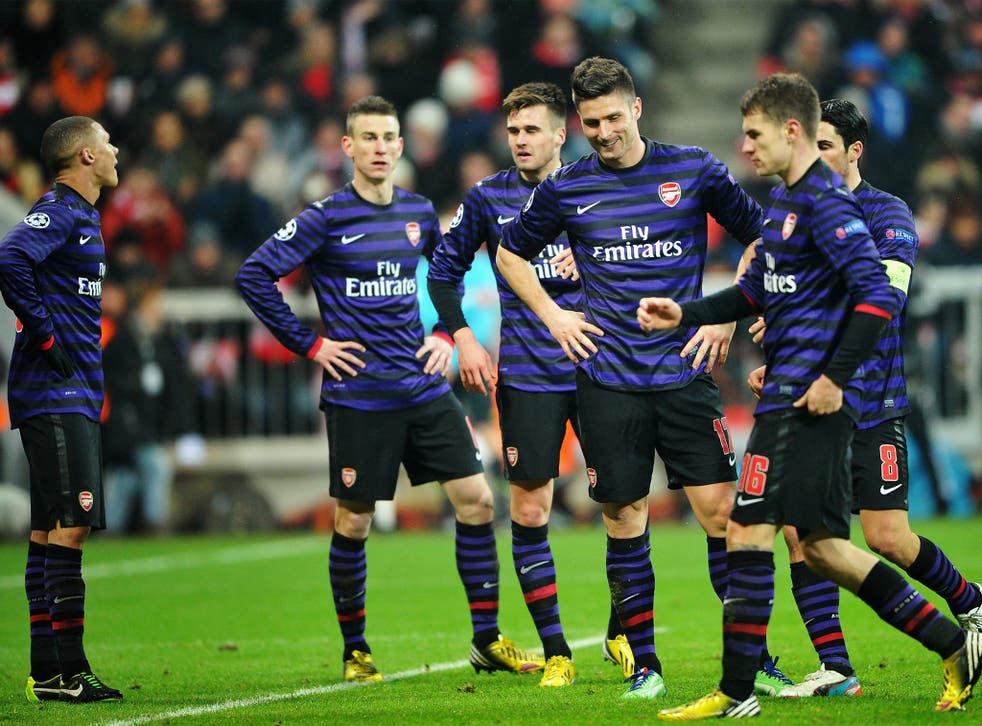 Arsenal's mid-week heroics will give them confidence coming into a difficult away fixture against Capital One Cup winners Swansea. While silverware is now firmly off the cards, time to catch up with Spurs and Chelsea to reclaim a Champions League qualification place is quickly running out, and Arsenal will be looking to build on a strong performance mid-week to start the end-of-season charge that has secured qualification for them in recent years. Without an obvious talisman, with Jack Wilshere lost to injury for three crucial weeks, the Arsenal team will need to step up as a whole if they are to remain in Champions League contention.
Swansea meanwhile will be looking for some consistency after a string of unconvincing performances. Save a comfortable Capital One Cup final win over Bradford, in the last month Swansea have not been able to produce the fast-paced attacking football they have become known for. Defeat at West Brom, a heavy defeat at Liverpool, and a gritty win over Newcastle will put doubt in the minds of Swans supporters. Playing at home will help however; Swansea have not lost at the Liberty Stadium since 8 December, despite facing Manchester United, Chelsea, and Arsenal in that period. While already qualified for Europe through their Capital One Cup win, with a strong finish to the season, Swansea could realistically climb as high as 6, with only five points separating them from Liverpool and Everton, and three from West Brom.
Luke Moore will be looking to continue a strong vein of form if he starts, having scored two in two matches since his match-winning goal against Newcastle two weeks ago. Promising performances from Santi Cazorla and Theo Walcott mid-week will encourage Arsenal fans, but Gunners will hope that Wenger's decision not to rest them against Bayern will not leave them jaded for tomorrow's game.
The Arsenal defence has looked vulnerable at points this season, and this could be exploited by Swansea's potentially explosive attack. The likes of Michu, Routledge and Dyer have looked dangerous all season, and if Vermaelen and Mertesacker make mistakes as they have been prone to do this season, they have the ability to punish them. With an impressive clean sheet against Bayern Munich's star-studded attack however, Arsenal's back four found form, which they will be looking to bring with them from Munich to Swansea.
KICK-OFF:Saturday, 3pm
PAST THREE MEETINGS…
Arsenal 1 (Wilshere) Swansea 0, FA Cup, January 2013
Swansea 2 (Michu, Graham) Arsenal 2 (Podolski, Gibbs), FA Cup, January 2013
Arsenal 0 Swansea 2 (Michu 2), Premier League, December 2012
STATS…
Michu has 19 goals so far this season, at an average of 0.54 goals per appearance.
Santi Cazorla has started all but one Premier League game this season.
Mikel Arteta is second in the fouls table so far this season, with 55 fouls. He is second only to Marouane Fellaini.
Arsenal have five points fewer than they did at this stage last season.
Swansea have one point more than they did at this stage last season.
Swansea are beating Arsenal 7-4 on an aggregate of their last five meetings.
ODDS…
Swansea to win: 2.25
Arsenal to win: 1.25
Draw: 2.3
CLASSIC MOMENT/MATCH
The last ten minutes of the Swansea and Arsenal's FA Cup game on the 6 January saw three goals in the space of 6 minutes, with Arsenal reversing Michu's 58 minute goal through a powerful strike from Podolski and a memorable volley from Gibbs, only to be disappointed by an unmarked Danny Graham, whose calm finish from 6 yards sent the tie to a replay.
TV: Highlights on BBC1 at 10.30pm
Join our new commenting forum
Join thought-provoking conversations, follow other Independent readers and see their replies