Gary Neville believes Manchester United and City are favourites for the Premier League title ahead of champions Chelsea
He conceded that all of the teams needed to strengthen their squads to compete in Europe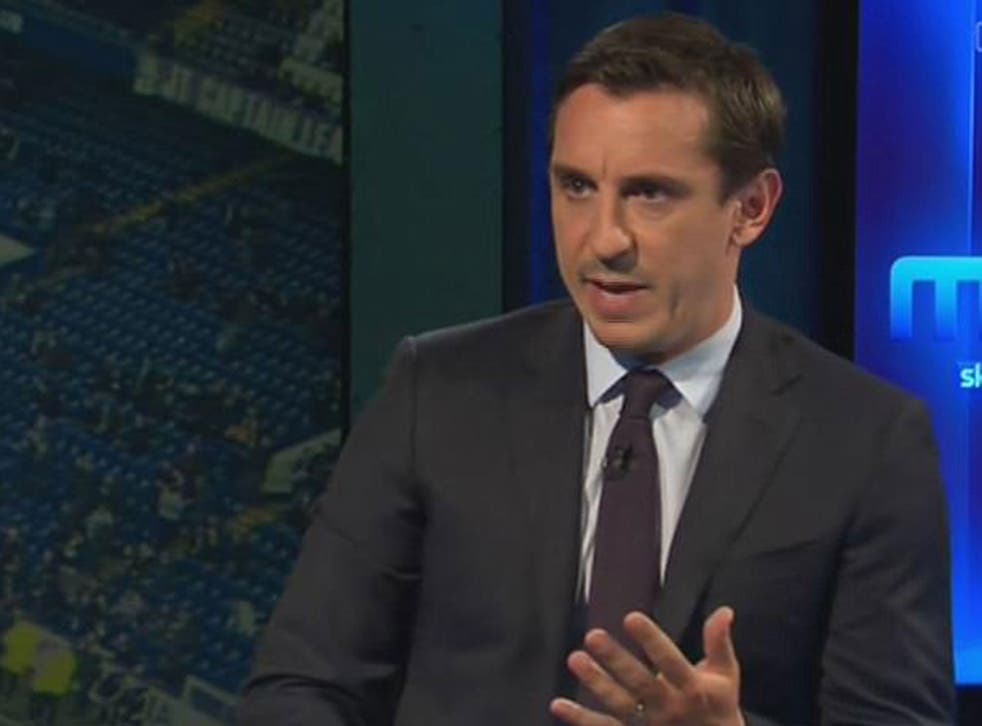 Gary Neville believes that the club that recruits the best the summer will win the Premier League title this summer – but he is backing it to be one of Manchester United or City.
Champions Chelsea head into the new season looking to become the first side to successfully defend their crown since Manchester United in 2009.
However, the Blues have had a tough time in the transfer window so far having lost out on Romelu Lukaku to United but did manage to bring in Tiemoue Bakayoko from Monaco and Antonio Rudiger.
How Manchester United could line up next season

Show all 12
United meanwhile have Victor Lindelof and Lukaku, with City bringing in Bernardo Silva, Ederson and Kyle Walker, with Benjamin Mendy almost certain to join – with the possibility of Alexis Sanchez moving too.
And it is for that reason why Neville believes Chelsea cannot be considered favourites in his eyes.
"I said last season that the title would come to Manchester - and I was wrong - but I think this year it will," Neville told Sky Sports.
"I think Chelsea will dip a little bit. Not in a negative way, but just having the Champions League will bring different challenges. I think Tottenham will be strong, but I feel that either United or City will win it, but I'm not sure who!
"I say it every year, whoever recruits best, wins the league. Chelsea getting N'Golo Kante was a masterstroke and Eden Hazard and Diego Costa came back to form. All the clubs are going for the same players, they're all expensive and controlled by agents.
"So, whoever has the best relationship, the best contacts and is willing to put the money in will probably do it."
Jose Mourinho traditionally wins the league in his second season at a new club, but do so, as well as competing in Europe, Neville believes United need "at least four or five" new signings.
"United need to strengthen, but they all do - quite a bit," he added.
"Even the champions need to if they're to repeat what they did last season. You're not just talking about winning the Premier League title, you're talking about competing in Europe. English clubs have been well short in the last few seasons. All big clubs want to be winning Champions Leagues.
"That won't happen unless they significantly improve. United need to sign four or five players."
Join our new commenting forum
Join thought-provoking conversations, follow other Independent readers and see their replies