Raheem Sterling abuse: Black Chelsea fan explains why he didn't react to alleged racist tirade
Dave Kitson condemned for saying players like Raheem Sterling 'make themselves a target' after 'racist abuse'
The former Reading footballer believes Sterling's past social media activity 'sows a seed amongst people who are not racist not to like that particular person' but received an immediate backlash
Dave Kitson has sparked controversy after claiming that players like Raheem Sterling "make themselves a target", following the alleged racial abuse that the Manchester City striker suffered during Saturday's match against Chelsea.
A video widely shared on social media appeared to show a male Chelsea fan calling Sterling a "f*****g black c***" during the first half of City's 2-0 defeat as he retrieved the ball for a corner.
The incident has raised awareness of how black players are treated within football, especially by the media after Sterling issued a statement on Instagram to accuse newspapers of "fuel racism (in) an aggressive behaviour" – a claim that has been widely supported.
But former professional footballer Kitson has received something of a backlash after he accused Sterling of deleting past Instagram posts that, he claimed, created "jealousy" among his critics and invited abuse on himself.
Speaking on TalkSport, The Sun columnist Kitson said: "You cannot condone this racism in any way shape or form, I think it's disgusting.
Chelsea vs Manchester City player ratings

Show all 23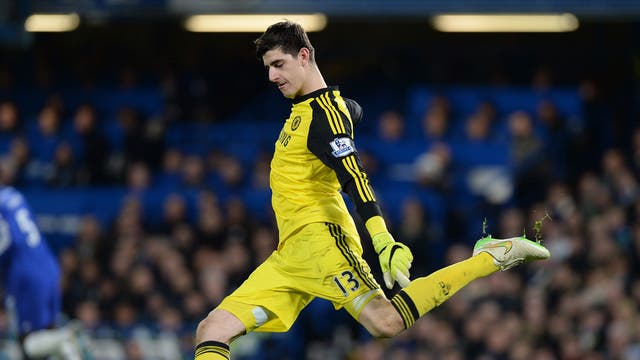 "I do believe that players make themselves a target. Why Raheem Sterling? There are other black players on the pitch, every single week.
"I just think that we have a duty of care to ourselves as footballers, to be a little bit careful with social media, and the way we portray ourselves.
"Jealousy is an awful thing amongst the human race.
"I trawled through Raheem Sterling's Instagram feed this morning to find that a lot of what he put on in his early days has now been deleted, and it was, 'look at my cars, look at my house, look at this bathroom, look at this, look at that, look at me.' And that's going to antagonise people.
"Now that is no excuse whatsoever for racially abusing somebody, but you sow a seed amongst people who are not racist, not to like that particular person, because they don't want to see that in their faces every day.
"Now, when you go onto Raheem Sterling's Instagram it's 'here's a goal I scored last week, here's me in a kids hospital.' So someone's got hold of him and said, 'look, you can't do that anymore. But that seed has already been planted in people's heads."
The comments, which came amid a Metropolitan Police investigation into whether Sterling was racially abused or not, received widespread criticism – not least former Fulham, West Ham and Queens Park Rangers footballer Liam Rosenior who phoned into the show to condemn Kitson, as well as fellow guest Shaun Custis, sports editor of The Sun, and presenter Mark Saggers.
Rosenior said that Kitson was wrong to even raise the impact of Sterling's social media activity given that it has no role in racial abuse whatsoever, and he received a wave of support on social media from a number of users who criticised Kitson for his comments.
Join our new commenting forum
Join thought-provoking conversations, follow other Independent readers and see their replies