Revealed: the real reason why Mourinho left Chelsea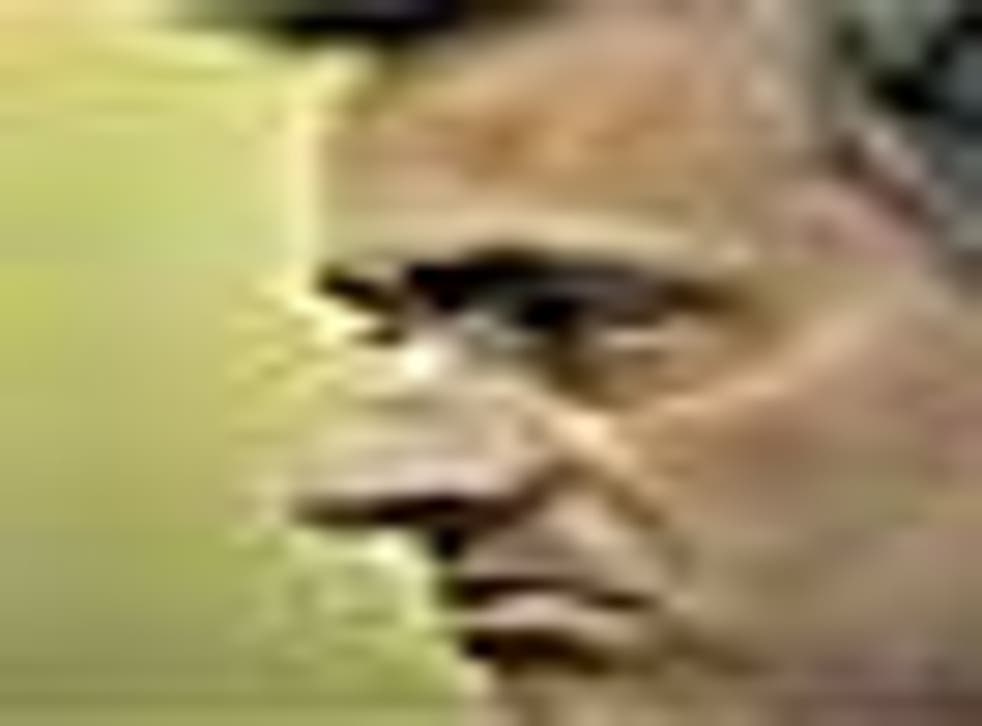 Jose Mourinho left Chelsea after a chance meeting with Roman Abramovich in which he dared the club's owner to sack him.
Although his departure had been brewing for almost a year, with Mourinho threatening to quit and Abramovich considering when to sack him, events unravelled in a matters of hours last week. It shows just how low – and how petty – relations between the two men had become.
According to sources, Abramovich and Mourinho are believed to have simply passed each other in a corridor at Stamford Bridge after the disappointing 1-1 Champions League draw with Rosenborg. Words were then exchanged in English. Abramovich is understood to have told Mourinho that he was disappointed with the performance and hoped the team "could do better".
The Portuguese bridled at the comment and challenged Abramovich to get rid of him if he was displeased with what he was doing. "If you are not happy with me, then just sack me," Mourinho is believed to have said. He was told that if he wanted to go he could go – with the manager then agreeing.
The sudden sequence confirms that Mourinho did indeed leave by some form of "mutual consent", even if sources close to Abramovich also claim that the Russian had decided to dispose of the manager after the equally disappointing league draw at home to Blackburn Rovers the previous Saturday.
However, the petty abruptness will remain as a surprise given what was at stake with Mourinho, who had just under three years left on his £5.2m-a-year contract, receiving a pay-off of £18m. That deal includes an agreement barring him from coaching in England until next season to ward off suitors such as Tottenham Hotspur, who attempted to contact Mourinho five times last week to replace their manager Martin Jol. Mourinho's departure certainly caught officials, including the directors bar Abramovich's key confidant Eugene Tenenbaum, on the hop.
Mourinho is now set to take a holiday in Malaysia and has told friends that he wants to learn to speak German and Italian. Italy remains the most likely managerial destination for Mourinho, who has long harboured a desire to coach in Serie A, although the pressure is starting to mount on the Barcelona coach Frank Rijkaard, who was, ironically, wanted by Abramovich at Chelsea last season.
It is increasingly unlikely that another Dutchman, Guus Hiddink, will be moving to Stamford Bridge. The 60-year-old Russia manager has been courted by Abramovich for some time but is set to agree a new two-year deal with the Russian Football Federation which will take him up to the 2010 World Cup. Abramovich has again held talks with Hiddink over his intentions but one reason why he has been warned off is the delicate political situation in Russia which could harm the billionaire's business interests.
Hiddink's agent, Cees van Nieuwenhuizen insisted yesterday that his client had no desire, to coach in the Premier League, although Abramovich is also understood to have tried to tempt him with the post of general manager at Chelsea. "Where he is right now and his age, it is of more interest to him to work with [a] national team," Van Nieuwenhuizen said. "I think that's what he likes to do instead of being in the pressure cooker of the Premier League. Abramovich would not make any friends if he would steal away Guus Hiddink from the Russian Football Federation."
Following the appointment of Avram Grant, the club have been quick to rebut links with other managers such as Marco van Basten, the coach of the Netherlands national team. Although he appears certain to step down next summer, sources close to the former Milan striker said yesterday that he was likely to take over at Ajax.
There was bad news for Chelsea yesterday when they were charged by the Football Association for failing to control their players.
Chelsea were incensed by the referee Mike Dean's decision to send off their Nigerian midfielder John Obi Mikel in the first half of the 2-0 defeat away to Manchester United on Sunday. The assistant manager, Steve Clarke, has also been charged with using abusive and/or insulting words towards officials. Chelsea and Clarke have until 12 October to respond, with the club saying they would vigorously contest both charges. Chelsea disputed Mikel's red card, but the FA rejected their appeal and his three-match ban was upheld.
Uefa confirmed that it has no plans to ban Grant from coaching in the Champions League, despite uncertainty over his qualifications. The 52-year-old Israeli has yet to obtain the Uefa Pro-Licence, which is normally required to coach in European competition. He has a 12-week period of grace to gain the badge but will have to rely on a special dispensation if he is to remain in charge for the rest of this season.
Join our new commenting forum
Join thought-provoking conversations, follow other Independent readers and see their replies