Roberto Mancini takes credit for current Manchester City form, claiming they are no different to 'three years ago'
'The players scoring the goals are players that I bought - Sergio Aguero, Edin Dzeko, Yaya Toure and David Silva', says the Italian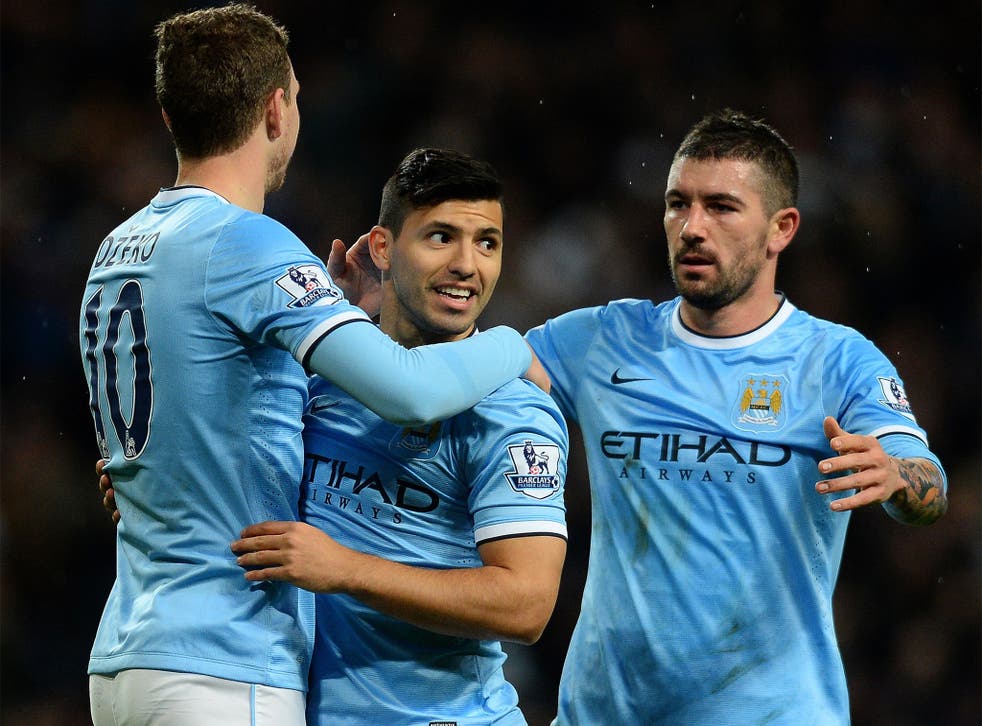 Galatasaray manager Roberto Mancini says he has no bitterness towards his former club Manchester City and believes their success this season is partly due to the foundations he laid during his three-year tenure at the club.
Mancini was sacked at the end of last season despite taking City to their first major honours in three decades with an FA Cup victory in 2011 and the English Premier League title the following year.
In an interview with the BBC's World Service he also said that his former rivals Manchester United needed to restructure their declining squad if they are to compete for the title.
The Italian, who made way for Manuel Pellegrini and moved to Galatasaray after leaving City last year, said: "Chelsea changed and bought some new players, City bought four or five new players.
"After many years, it's the time for United to refresh their team."
City are currently chasing four trophies this season.
They reached the Capital One Cup final on Tuesday with a record 9-0 semi-final aggregate victory over West Ham United and are second in the Premier League table, a point behind leaders Arsenal.
They are also still involved in the Champions League and FA Cup having scored 106 goals in all competitions so far.
And Mancini said that City's current situation is partly down to the players he signed for the club.
"The players scoring the goals are players that I bought - Sergio Aguero, Edin Dzeko, Yaya Toure and David Silva," he added.
"I think Pellegrini is doing a good job but what is happening now at Manchester City, we did three years ago."
Galatasaray, who have also reached the last 16 in the Champions League where they will face Chelsea, are currently second in the Turkish League, eight points behind arch-rivals Fenerbahce.
Reuters
Register for free to continue reading
Registration is a free and easy way to support our truly independent journalism
By registering, you will also enjoy limited access to Premium articles, exclusive newsletters, commenting, and virtual events with our leading journalists
Already have an account? sign in
Join our new commenting forum
Join thought-provoking conversations, follow other Independent readers and see their replies