Roman Abramovich's Chelsea profit based on Sky payout
Chelsea recorded first profit since Russian took over in 2003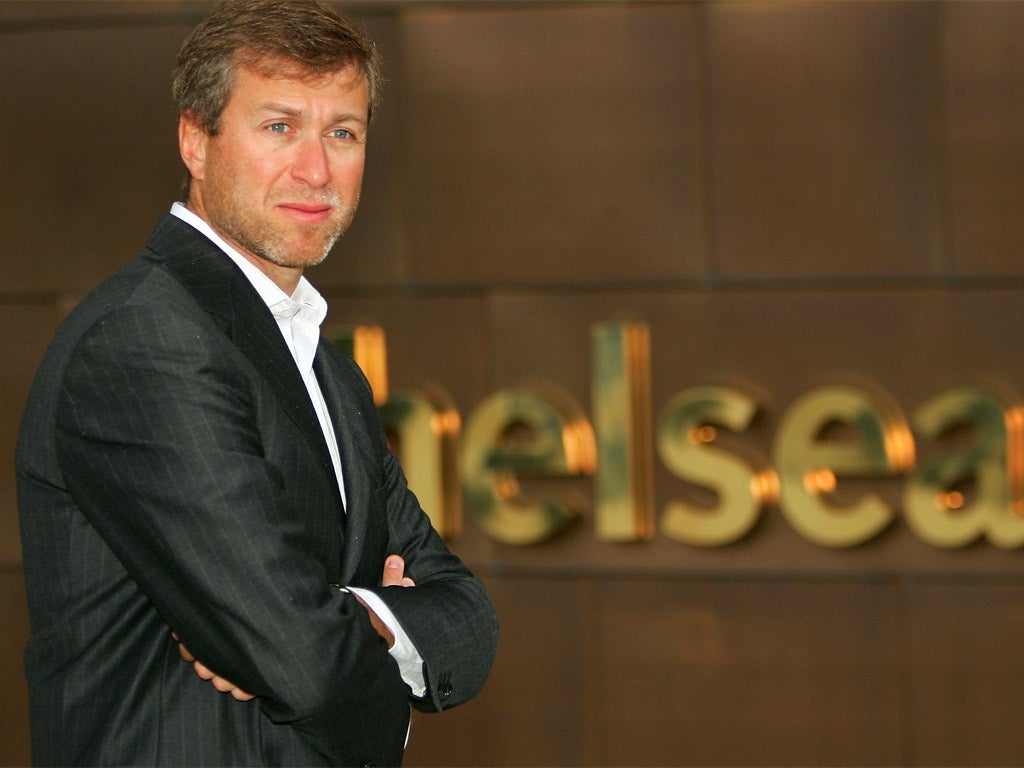 The reasons behind Chelsea being able to claim a profit for last year have finally been revealed, with the proceeds of a share deal and income from winning the Champions League bloating their balance sheet.
The club said in November that it had made £1.4m in the year to the end of last June – the first time it had been in the black since Roman Abramovich bought Chelsea in 2003 – but only released limited details of the accounts.
However, the figures were flattered by an £18.4m profit relating to the cancellation of non-equity preference shares previously owned by the TV company BSkyB, accounts lodged today with Companies House showed.
The earnings were also lifted by the £28.8m gained from selling players, including Yuri Zhirkov to Russia's Anzhi Makhachkala, Nicolas Anelka to Shanghai Shenhua in China and Alex to Paris St-Germain.
Chelsea's fortunes have been transformed thanks to the vast fortune pumped into the club by Abramovich. They have won the Premier League three times since the Russian took over and claimed Europe's top club trophy in May for the first time.
But being able to meet forthcoming Uefa financial fair play rules, designed to force clubs to curb their losses, remains what the club call "a significant challenge".
"The football club needs to balance success on the field together with the financial imperatives of this new regime," club secretary Alan Shaw wrote in the accounts.
"The result recorded in this financial year puts us in a good position to meet the assessment criteria for the initial periods," he added.
Chelsea suffered a blow last month when they failed to make it past the group stages of this season's Champions League – a setback that means they will have to play in the far less lucrative Europa League this spring, with an inevitable impact on their future financial results.
Join our commenting forum
Join thought-provoking conversations, follow other Independent readers and see their replies