Sadio Mane shown red card after high challenge on Ederson
Replays showed that the Liverpool player's raised foot caught Ederson, who had dipped his head in an attempt to head the ball clear, in the face after the pair had rushed to meet a through ball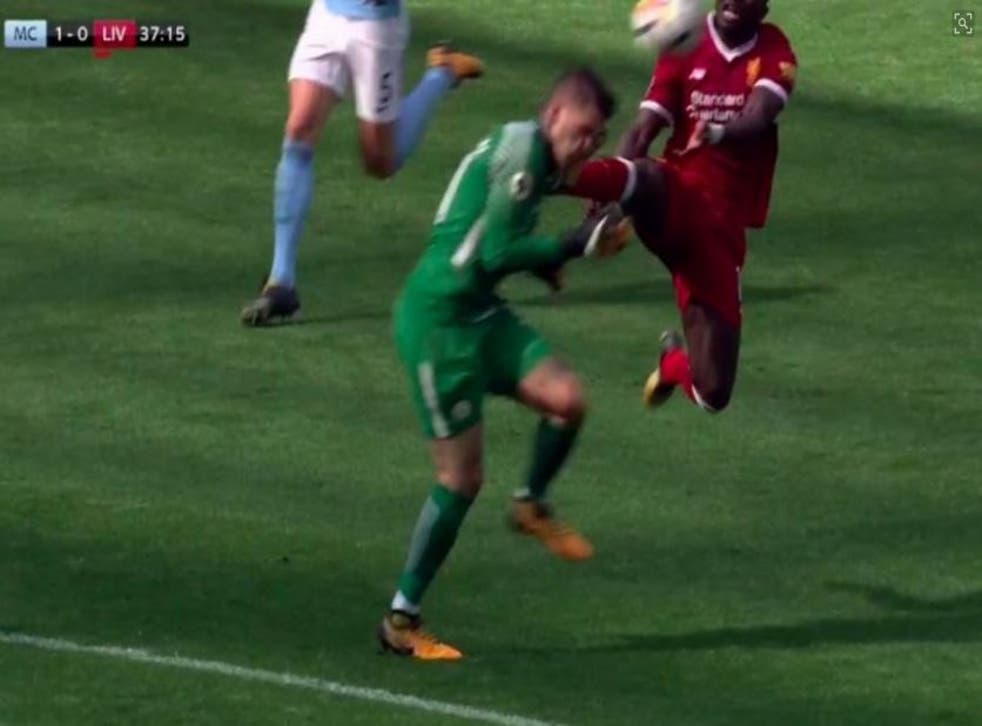 Sadio Mane was shown a red card in Saturday's clash between Manchester City and Liverpool after catching goalkeeper Ederson with a high foot minutes before the half-time break.
Both Mane and Ederson had rushed to meet a through ball in behind the City defence before coming together just outside the home side's penalty box.
Replays showed that the Liverpool player's raised foot caught Ederson, who had dipped his head in an attempt to nod the ball clear, in the face.
After a brief moment of consideration, referee Jon Moss called Sane over before showing the forward a red card.
Ederson subsequently underwent more than five minutes of on-pitch treatment before being subsistuted for Claudio Bravo.
The decision prompted a backlash, with commentator Gary Neville, among many, arguing that Moss had made the wrong call.
"I don't think it's a red. His eyes are on the ball. The rewards are so big if he wins that," he said on Sky Sports.
"I'm sorry Jon Moss, you've just ruined a spectacle there."
Manchester City currently lead Liverpool by two goals, courtesy of Sergio Aguero and Gabriel Jesus.
Join our new commenting forum
Join thought-provoking conversations, follow other Independent readers and see their replies