Saido Berahino did serve an eight-week ban after failing a drugs test, confirms Stoke manager Mark Hughes
Berahino was given an eight-week ban by the FA after testing positive for a recreational drug during an out of compeition test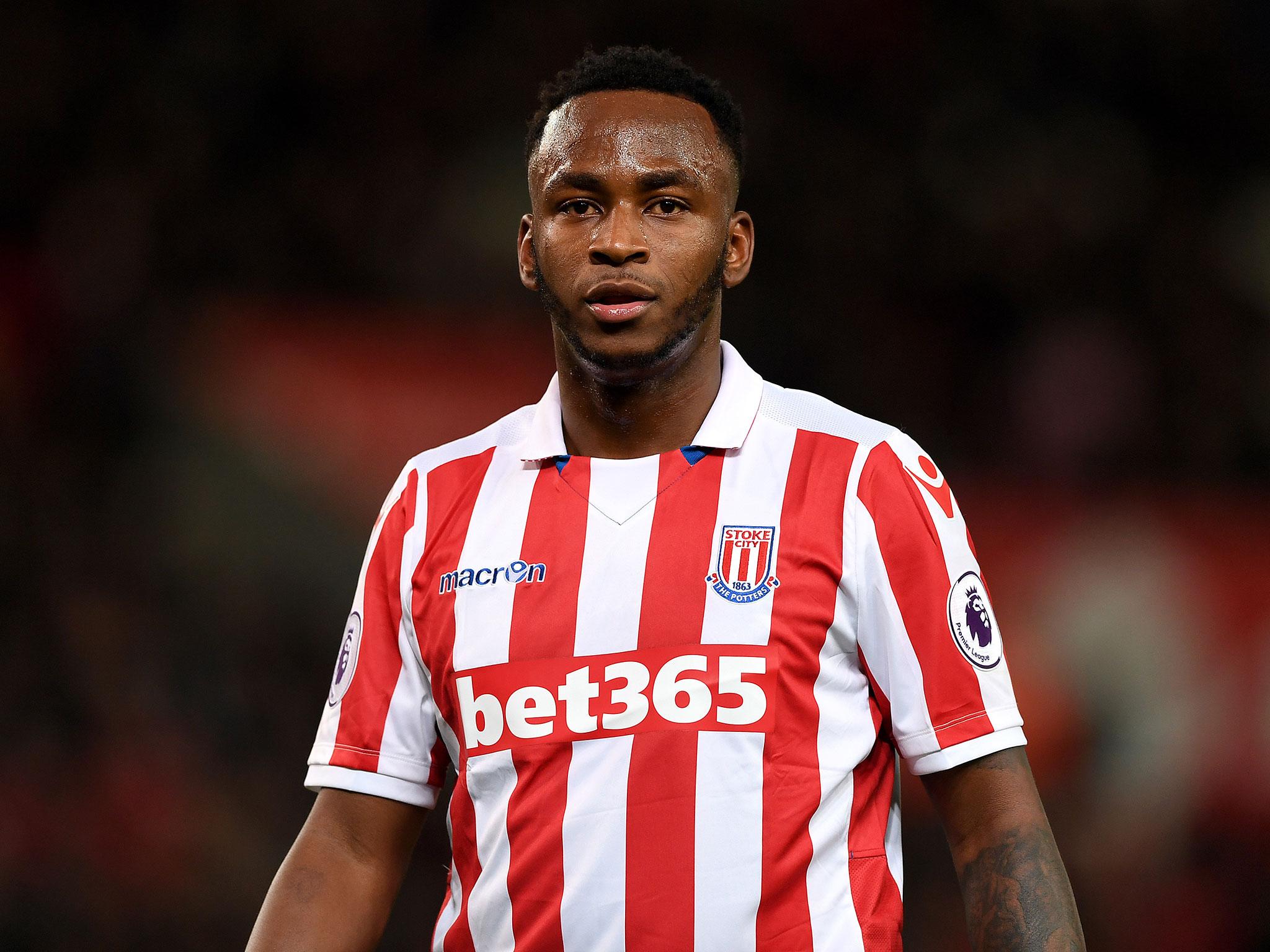 Stoke City manager Mark Hughes has confirmed that new signing Saido Berahino did serve an eight-week suspension after failing a drugs test while at West Bromwich Albion.
The Daily Mail revealed late on Thursday night that England Under-21 striker Berahino served a ban that was enforced by the Football Association after he tested positive for a recreational drug during an out-of-competition test.
Stoke, West Brom and the FA all declined to comment at the time, but Berahino's manager Hughes confirmed in his Friday morning press conference that Berahino did serve a suspension and that the Potters were aware of this before they completed the £12m signing of the 23-year-old last month.
"We were aware of that before we signed him," Hughes said of the drug ban. "In terms of more detail you'd need to refer back to his former club.
"There was an FA disciplinary matter and Saido had an eight-week suspension, I believe. We don't have any more details."
Asked if he has any hesitations in playing Berahino against his former club this weekend as he makes a rapid return to The Hawthorns, Hughes answered: "Would I play him? Yes, why wouldn't I? He is in line to be involved tomorrow.
"He is itching to play a part, although the way the game is going will determine whether he comes on. Most opposition players get some stick, and he will get some I am sure, but he is of the view that he is probably used to having some stick from West Brom supporters."
Hughes added: "He had issues at his previous club for 18 months, which this is obviously a part of.
"As with all players we did our research on him before we signed him, but that didn't change our thinking at all.
"We are pleased with what he is producing and he is looking forward to the game tomorrow."
Berahino did not play any competitive football for three months between West Brom's trip to Bournemouth on 10 September and his Stoke debut last Wednesday against Everton, while there was a three-month gap between consecutive under-23 appearances for the Bggies between 20 September and 12 December.
West Brom manager Tony Pulis spoke shortly after Hughes in a press conference of his own, where he stressed that the club were "obliged" to keep the matter private under orders from the FA. He also reiterated that Berahino was dropped from the first team due to fitness reasons, but that he also served a ban during his time out of the side.
"He served a ban when he was here at West Brom. I don't want to comment on the reason why," Pulis said.
"Saido never played for me, or didn't play regularly for me, because he was not fit enough for whatever reason.
"As far as I'm concerned, when he went two weeks ago, Stoke City were aware (of the ban). This club has been open and honest with everything they have done with Saido.
"What has gone has gone, people make mistakes and I'm not going to condone anyone who has made mistakes, certainly not Saido. The reason Saido didn't play for me because he was not fit enough.
"This football club was absolutely fantastic towards Saido, in lots of ways, not just over that short period.
"Ever since I have been at this club, they have looked after their players and Saido more than most has really been looked after.
"Saido is no longer a West Brom player, he's with a former club of mine who I have tremendous respect for. I think it's much better they deal with this situation from where they are, having just signed him."
Join our commenting forum
Join thought-provoking conversations, follow other Independent readers and see their replies