Sam Allardyce to Everton: Crystal Palace would be due £2m if bookmakers' favourite took Goodison Park job
Allardyce is now the bookmakers' favourite to replace Ronald Koeman as Everton manager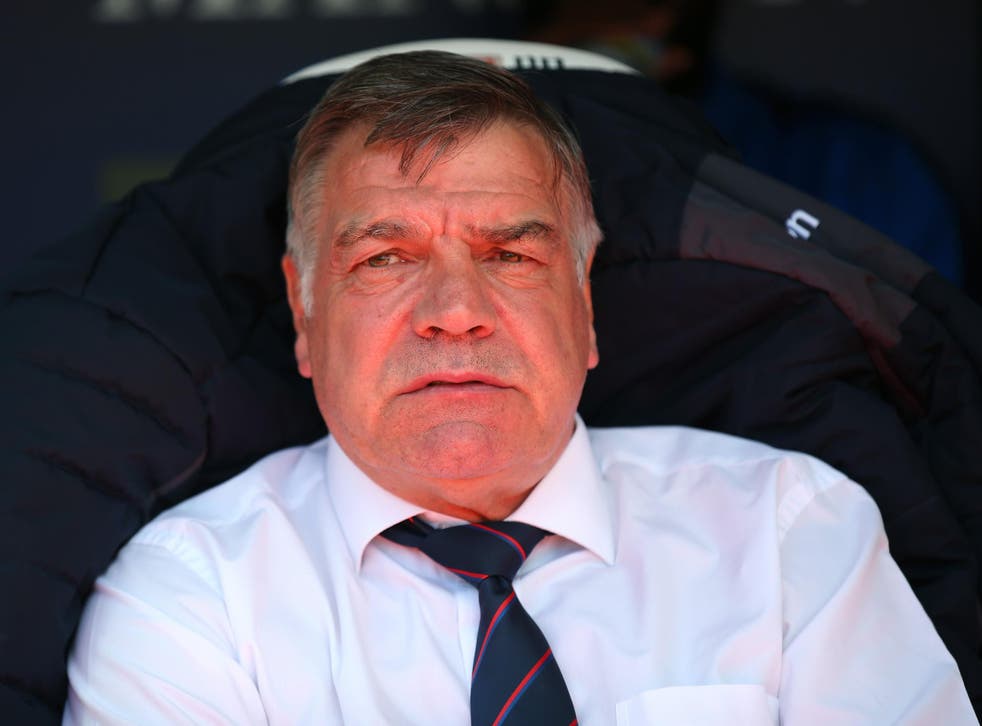 Crystal Palace would be due a payment in the region of £2m if Sam Allardyce were to take over at Goodison Park, The Independent understands.
The former England manager stunned the Selhurst Park club by resigning from his post in May, but part of his severance agreement saw Palace insert a clause stating they would be due compensation were he to step into any club job before a certain date - believed to be next July - and that sum is understood to reduce after January 1st.
Palace had previously done the same when Tony Pulis asked to be released from his Eagles contract in August 2014, running to the end of that calendar year. Pulis took over as West Bromwich Albion's new manager on January 1st 2015.
Allardyce encouraged interest from Everton by conceding on television that he "would have to consider" the job if it were offered to him.
A flurry of bets have seen his price collapse and he has overtaken Sean Dyche as the bookmakers' favourite to replace caretaker boss David Unsworth as Ronald Koeman's permanent successor.
Sources with knowledge of Allardyce's decision-making, however, insist that it would still be a surprise if the 63-year-old manager took a club job in the immediate future. It is thought that he is far more keen on the more part-time nature of an international role so that he can spend more time with family, and has been linked with both the vacancy left by Gordon Strachan's resignation as Scotland boss and the USA job.
Join our new commenting forum
Join thought-provoking conversations, follow other Independent readers and see their replies