Manchester City striker Sergio Aguero involved in car crash and could miss up to eight weeks with broken ribs
The 29-year-old was in Amsterdam on Thursday night watching a concert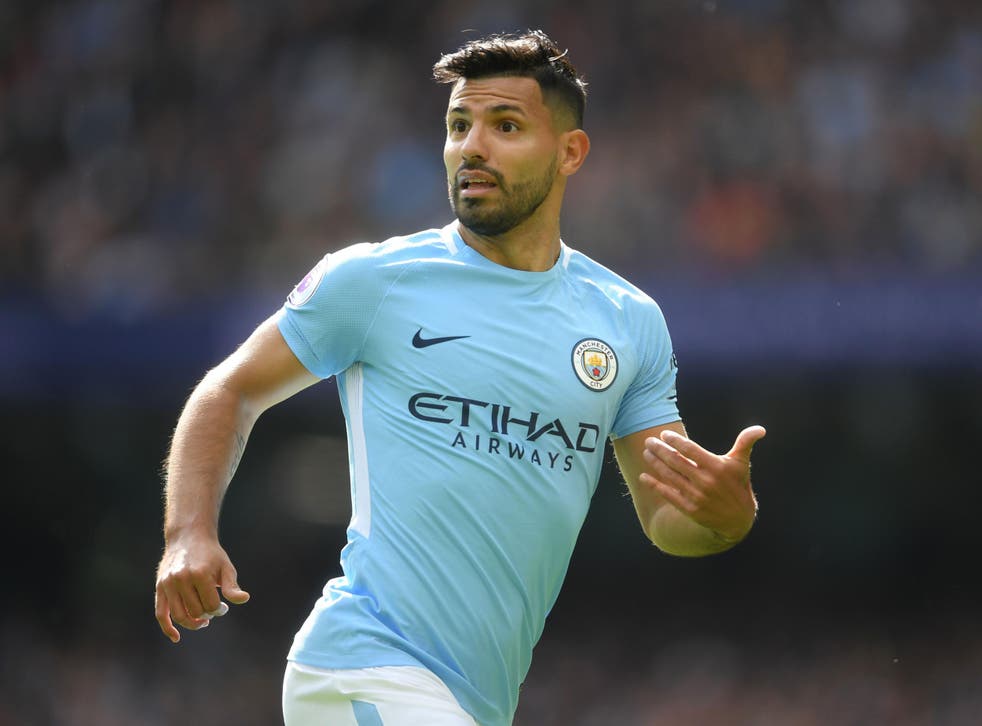 Sergio Aguero faces a long spell on the sidelines after the Manchester City striker suffered suspected fractured ribs during a car crash in Amsterdam on Thursday night.
According to reports overnight from his native Argentina, the forward suffered the injuries when in a taxi on the way to the airport to get his flight back to Manchester.
City confirmed the reports on Friday morning in a statement and revealed he would be checked by club doctors ahead of Saturday's game with Chelsea.
They said: "Sergio Aguero will be assessed by Club doctors today after being involved in a road accident on Thursday.
"The City forward was in Holland on his day off and has sustained injuries.
"He will return to Manchester this morning and his status will be checked ahead of tomorrow's Premier League clash at Chelsea."
Aguero posted a picture of himself on Instagram on Thursday night in Amsterdam and his former club Independiente tweeted a photo of the player with the words: "Strength and prompt recovery. Everyone @ Independiente is with you in this difficult moment."
Dutch police also confirmed that two people were injured and taken to hospital but would not reveal the names of the pair.
Pictures appeared in the Argentine press of the taxi wrapped around a metal pole and it is believed his injuries would have been far more severe had he not been wearing a seatbelt.
The 29-year-old was in Amsterdam to attend a concert by Colombian singer Maluma when the driver lost control of his taxi and hit a column on the side of the road.
Aguero could miss between six to eight weeks with the injury meaning he will miss crucial games, including this weekend's clash at the top with champions Chelsea and Argentina's key pair of World Cup qualifiers next week.
It is the second major setback for Manchester City in the last few days after summer signing Benjamin Mendy injured his knee and faces a long time on the sidelines.
Register for free to continue reading
Registration is a free and easy way to support our truly independent journalism
By registering, you will also enjoy limited access to Premium articles, exclusive newsletters, commenting, and virtual events with our leading journalists
Already have an account? sign in
Register for free to continue reading
Registration is a free and easy way to support our truly independent journalism
By registering, you will also enjoy limited access to Premium articles, exclusive newsletters, commenting, and virtual events with our leading journalists
Already have an account? sign in
Join our new commenting forum
Join thought-provoking conversations, follow other Independent readers and see their replies