Manchester United vs Arsenal: Thierry Henry wants Sir Alex Ferguson and Ryan Giggs on the Premier League trophy
After locking horns with Ferguson and Giggs for many years, Henry thinks that the pair should be the first to have their names engraved on the silverware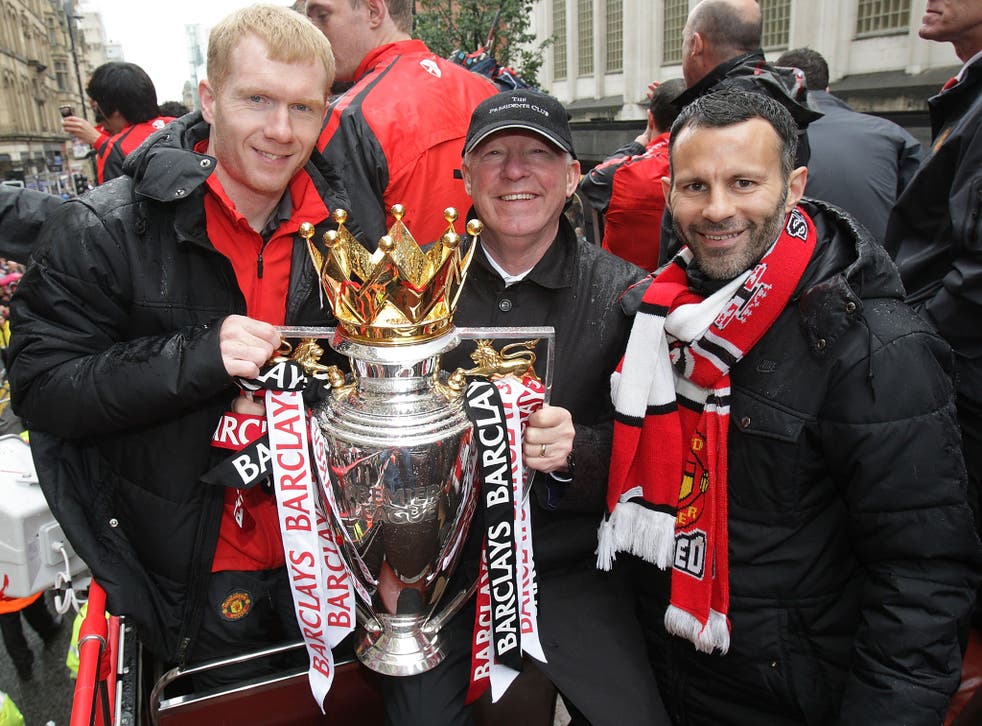 Thierry Henry believes that his former rivals Sir Alex Ferguson and Ryan Giggs should have their names etched on the Premier League trophy to celebrate their decorated careers.
Ferguson and Giggs, who are the most successful manager and player combination in the history of English football, guided Manchester United to the summit of the domestic game and helped the club become the most dominant force in the Premier League for the best part of two decades.
The former United duo won the Premier League 13 times at Old Trafford and Henry's Arsenal were one of the only the teams to dethrone them of the title alongside Blackburn, Chelsea and Manchester City.
Henry battled with the pair over several years during his time with Arsenal and beat them to the title on just two occasions during his eight year stint in England.
And, despite the bitter rivalry between the two clubs, Henry insists that there was total respect between Arsenal and United when they were undoubtedly the top two teams in the Premier League.
"The main word for me when I look at [Sir Alex Ferguson] or any Manchester United player I played against is 'respect'," he told Sky Sports.
Gary Neville's Manchester United team

Show all 11
"Sometimes the games between [Man Utd and Arsenal] were great, sometimes they were not at all, but there was always respect. I told Ryan Giggs that recently.
Henry then facetiously suggested that the pair should be remembered with a tribute on the Premier League trophy.
"The [Premier League] trophy should have his name on it. At least somewhere hidden inside, him and Giggs! They should hide it somewhere inside, they lifted that trophy so many times.
"I say it in a joking way but it wouldn't be stupid."
Although the rivalry has hit a lull in recent seasons, it's set to return to its rip-roaring best this afternoon as Jose Mourinho and Arsene Wenger meet again at Old Trafford which will certainly add an extra edge to the occasion.
Join our new commenting forum
Join thought-provoking conversations, follow other Independent readers and see their replies