Southampton manager Mauricio Pellegrino pursuing former club Alaves for unpaid bonuses
The Argentine has claimed he is owed €500,000 but Alaves have denied this is the case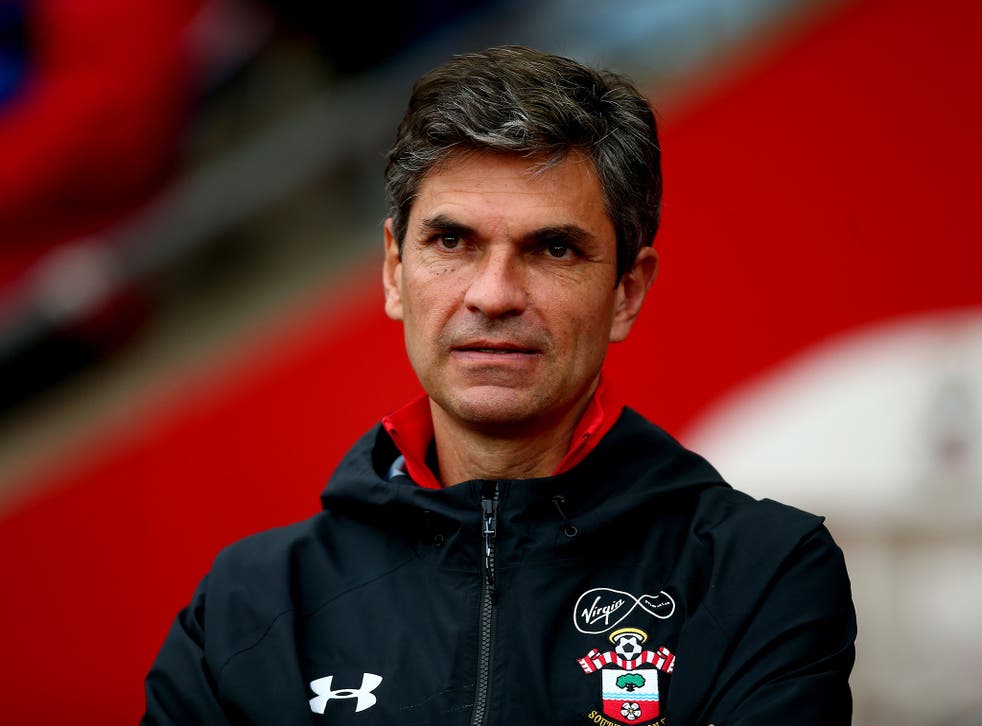 Mauricio Pellegrino is pursuing former club Alaves for unpaid bonuses that he believes should reach some €500,000.
But the Vitoria club has resolutely denied that they owe the Argentinean coach, who is now in charge of Southampton, any more money.
The Independent understands that Pellegrino is considering legal action against the Spanish club as he believes he had a cup bonus written into his contract. Alaves were surprise Copa del Rey finalists last season, though they were comprehensively beaten in the final by Barcelona at the Vicente Calderon.
Alaves' statement claims that the money Pellegrino is pursuing was not agreed in his contract. The club said:
"Ahead of the information being published that speaks of details of bonuses paid to Mauricio Pellegrino and the coaching staff, Deportivo Alaves says:
The amounts of bonuses reflected in the contract of Mauricio Pellegrino have been completely paid.
The bonuses considered are, among other things: survival in the league, Copa del Rey and final league position.
Mauricio Pellegrino, through his representatives, claims an additional bonus not reflected in his contract, alleging that he is owed part of the agreed bonuses for the players. 
"Deportivo Alaves concludes that it has completed its contract with Mauricio Pellegrino and the coaching staff in its totality. It believes that it need not pay twice for the same thing."
Pellegrino must now decide whether he makes a legal denuncia against the club.
Join our new commenting forum
Join thought-provoking conversations, follow other Independent readers and see their replies