Special Report: World will soon be worth more to Premier League than UK
Ninety-eight per cent of all broadcast PL games are shown outside the UK and the value of foreign TV rights is set to soar. No wonder clubs like Manchester United are ready to pounce
Jonathan Dyson
Sunday 17 February 2013 01:00 Comments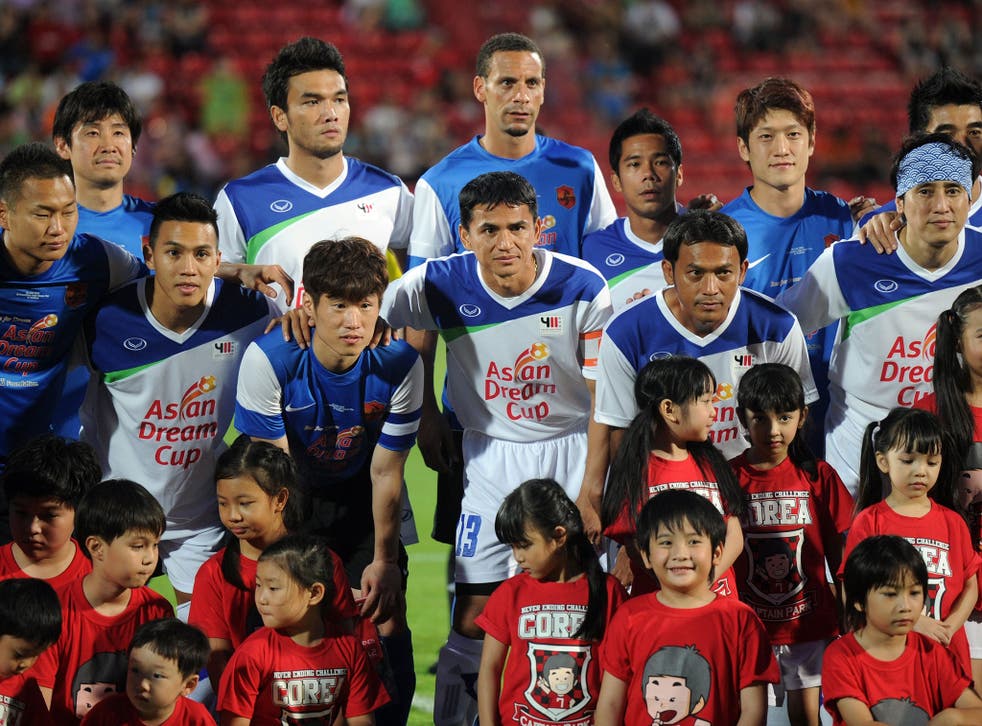 There is an advert currently being aired on Bangladesh TV promoting Airtel's mobile phone services, such as match feeds, video clips and Manchester United news updates. It features a 20-something United supporter from Bangladesh daydreaming about team formations during business meetings, drifting in his mind to the next game while having dinner with his girlfriend, and celebrating a crucial goal inside a lift to everyone else's bemusement.
With the tagline "Always On My Mind", the advert perfectly captures the push behind what is becoming an increasingly important part of the growing wealth of the Premier League, and in particular their top clubs – overseas television rights.
Although negotiations over these rights for the next three-year cycle, starting from the 2013-14 season, are yet to be concluded, it is already clear that their value for 2013-16 is set to increase significantly on the £1.4 billion earned for 2010-13. Some estimates predict at least a 30 per cent growth, which would make overseas rights worth more than £2bn, and raise the total value of the broadcasting deals, including domestic rights, to around £5.5bn.
As the Premier League's following continues to grow rapidly across the world – in Bangladesh alone several million people follow United – it appears increasingly likely that within the next few years the value of the overseas broadcast rights will overtake those for the domestic market, so confirming the Premier League's increasing emphasis on growth overseas.
Meanwhile, thanks largely to six new overseas sponsorship deals, United's commercial revenues for the three-month period ending in December 2012 grew by 29 per cent on the same period last year, with sponsorship revenues up 48.6 per cent. The club are now forecasting annual revenue to be between £350-360 million, an increase of 10 per cent on last year's £320m, which was 3.3 per cent down.
What these figures tell us above all else is that the continually evolving strategy of both the Premier League and the leading clubs, especially Manchester United, to drive revenues by engaging with overseas supporters is paying off.
Having visited several countries recently to research the global popularity of the Premier League, it is clear to me that the increasing number of games being broadcast, and the rapidly growing array of digital – in particular social – media being created by the clubs are leading to a significant evolution in the League's overseas support. The character featured in the Airtel advertisement in Bangladesh represents in many ways the typical overseas Premier League fan: constantly fed digital content fulfils his desire to stay connected with the club, as he is completely absorbed by his team's fortunes and arguably as obsessed with his chosen club as any fan in England.
While a growing number of dom-estic Premier League fans are becoming detached from their clubs, particularly due to high ticket prices, overseas supporters are feeling more intimately engaged, not only with their clubs but with fellow fans in other countries and the Premier League soap opera as a whole.
Key to this has been the increasing number of countries over recent years where either most, or all 380, Premier League games are broadcast each season. "Being able to see most if not all of your team's games certainly increases the interest, and makes you feel more connected," says Mohan Thambirajah, chairman of Malaysia's official Chelsea supporters club. "And it also has a knock-on effect on people around you. More and more women are following the Premier League now as they are influenced by their partners, while of course children of all ages watch the games."
Debbie Winardi, who manages international relations for BigReds, Indonesia's official Liverpool supporters' club, adds that as more games are shown, overseas supporters increase. "A contributor to the phenomenon of the Premier League in Indonesia has been the growth of Premier League communities," she says. "Indonesians like to gather and be involved in communities, and this makes them more passionate about their clubs."
Roy Karuhize, a Nairobi-based radio sports presenter, football journalist and marketing expert, adds that the English media coverage also drives interest. "The British media exaggerate everything – you pick the smallest pieces of news and turn them into something massive, like with the build-up to whether John Terry and Anton Ferdinand would shake hands. The way these kinds of stories are built up helps us feel like we get to know the players and managers, and it strengthens our affiliations with the different clubs. Africans love stories, so all this really adds to the appeal."
But the biggest driver of the increasing engagement of overseas fans is unquestionably digital and social media, and unsurprisingly Manchester United are leading the way. The club have partnerships with mobile telecom providers in 42 countries and television providers in 54, while their website is available in seven languages, and according to the club has attracted on average over 60 million page views a month over the past year. Their Facebook page has received 31.5 million "likes", while their official Twitter account, launched recently, has around 105,000 followers.
Ali Kassem, secretary and vice-chair of the Manchester United supporters' club in Lebanon, says: "With Facebook, Twitter and the flurry of mobile applications, a fan doesn't need to stay tuned to a television programme to discover the latest team news or match analysis. It is not far- fetched to say that dedicated fans spend between two to four hours per day checking the latest news about their clubs."
Kyle Diller, director of social media for One United USA, the official Manchester United Membership and Supporters' Club of America, says: "Social media works effectively to bring American supporters together and connect us with fans from abroad. On Facebook, Manchester United have an official supporters' group page for fans in the US where we can connect and talk about the club."
"On Twitter, from my personal account, I've been able to connect with numerous Manchester United fans from around the world, many of them from Manchester. The last time I travelled to watch a match, I actually stayed with a fellow fan I had met from connecting with United fans on Twitter. It just makes you feel more connected to the club through fellow supporters. You feel like a part of the fan base even though you can't attend matches regularly. Every supporter I've met via social media has made me feel welcome as a supporter, which just reinforces that feeling as a fan."
Richard Peters, director of strategy and insight at Sports Revolution, who work with a number of Premier League clubs on their global marketing strategy, explains that the increasing engagement between overseas supporters and the club has been central to United's rapidly growing commercial revenue.
"Manchester United is using digital media very effectively. It's not just about generating interest to deliver more merchandise sales. It's crucial to their commercial partnerships – being able to say to potential sponsors they can target several million potential customers in a particular region, and being able to back that up by pointing to the numbers of United Facebook fans."
The race is now on for other top Premier League clubs to maximise their own global potential. Charles Allen, head of marketing at Arsenal, says: "In all of our international territories we want to build our reach and engagement. TV exposure carries us into a market. Our focus now is to connect with fans via social media and engage them in a dialogue with the club. Monetisation is further downstream."
Liverpool are particularly targeting South-east Asia. They launched official local-language Twitter accounts in Indonesia and Thailand towards the end of last year and they have already attracted 38,000 Indonesian followers and 16,000 Thai. Chelsea and Manchester City are also focusing on a range of digital and social media.
The latest overseas TV deals will help Premier League clubs reach an even larger audience, particularly as new deals in two of the most challenging markets – the US and China – will significantly extend the Premier League's reach in both.
In the US, NBC have won the rights for 2013-16. They say live matches on NBC and Telemundo (their Spanish-language network) will be available to more than 115 million US homes, while games on NBC Sports Network and NBC's various other cable platforms will reach more than 80 million homes. All this compares with an average weekly audience of 140,000 for live Premier League matches with the current broadcasters, Fox and ESPN.
"The Premier League is the pre-eminent soccer league in the world, and is on the cusp of exponential popularity growth in the US," says Mark Lazarus, chairman of NBC Sports Group.
In China, the Premier League have agreed a new six-year deal with Super Sports that gives them access to 21 different free-to-air TV stations across a country with a population of 1.3 billion.
The value of the broadcasting rights is also continuing to grow significantly in the more established markets. On the Indian subcontinent the value of the rights in the latest deals grew by 200 per cent, and by 300 per cent in Vietnam and 450 per cent in Thailand, according to data from TV Sports Markets.
Meanwhile, SuperSport, who have a total of 14 channels and show 95 per cent of each season's Premier League games live across Africa, with the other 5 per cent broadcast in full on delayed transmission, are anticipating further growth.
"Premier League viewing figures in Africa have grown quite substantially over the last five years," says Andre Venter, head of SuperSport Africa. "However, we certainly haven't reached saturation point. We are anticipating further growth over the next few years."
Jonathan Dyson is a freelance football and business journalist currently travelling across the world researching a book on the global popularity of the Premier League. jpdyson@hotmail.com
Register for free to continue reading
Registration is a free and easy way to support our truly independent journalism
By registering, you will also enjoy limited access to Premium articles, exclusive newsletters, commenting, and virtual events with our leading journalists
Already have an account? sign in
Join our new commenting forum
Join thought-provoking conversations, follow other Independent readers and see their replies