Arsenal owner Stan Kroenke orders hunting TV channel to remove all bloodsports after public backlash
The American billionaire, who owns 70% of Arsenal Football Club, has ordered MyOutdoorTV to 'remove all content related to those animals in light of public interest'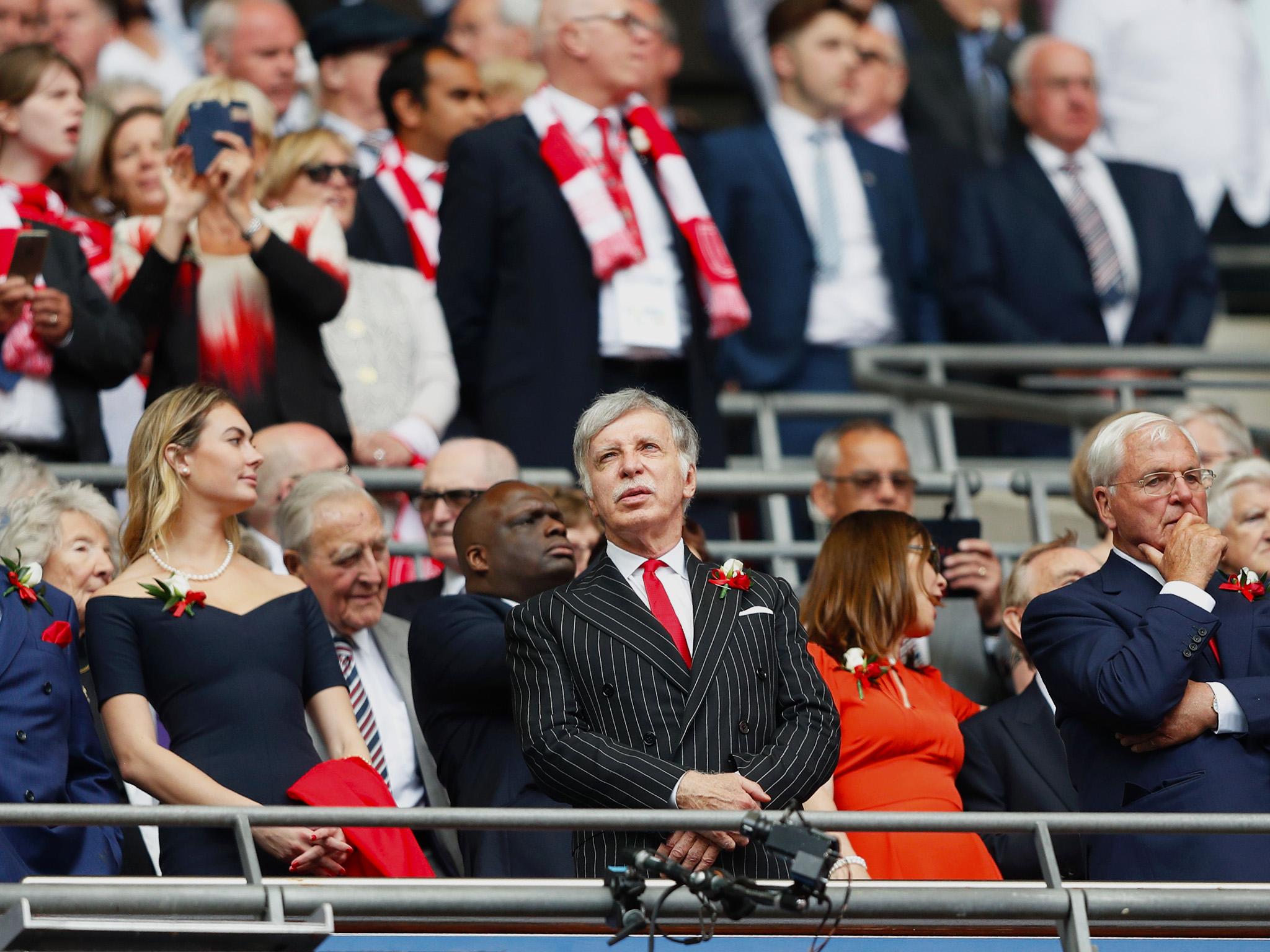 Arsenal owner Stan Kroenke has ordered his controversial television channel MyOutdoorTV [MOTV] to remove all bloodsports content in response to the public backlash that the American billionaire has faced.
A statement from MOTV confirmed on Friday that 70-year-old Mr Kroenke has asked the TV channel's owners, Outdoor Sportsman Group – an asset of Kroenke Sports and Entertainment – to "remove all content related to those animals in light of public interest".
The statement read: "Outdoor Sportsman Group is dedicated to serving audiences around the world interested in the outdoors. In the past few days, there has been significant public attention to a small portion of programming on our MyOutdoorTV app that contains content associated with hunting certain big game animals.
A short timeline of elephant poaching
Show all 10
"While many on both sides of this issue have made their voices heard, and this content is only available through paid subscriptions, Stan Kroenke has directed us to remove all content related to those animals in light of the public interest."
MOTV is an American TV channel and launched in the United Kingdom last weekend at the Game Fair in Hertfordshire as an online app, with supporters describing it as "the Netflix of the hunting world". Programmes showed a number of big game animals, including elephants and lions, being hunted and killed, with some being left to bleed to death while the hunters stalked them.
After a fierce backlash in the UK, particularly from Arsenal supporters given Mr Kroenke's majority shareholding of the Premier League club, a decision has been taken by the sports tycoon to remove all coverage of those animals being hunted. The channel will continue to broadcast other shows that include fishing, cooking and hunting shows, albeit they will not include any footage of bloodsports.
Outdoor Sportsman Group also moved to appease any shareholders that will be unhappy with the decision to bow to public pressure, and outlined three facts that included it's non-affiliation with Arsenal and their sponsors, as well as explain why Mr Kroenke came to the decision.
"First, Outdoor Sportsman Group properties operate independently from unrelated companies that our parent owns – as do all of the parent's other business and sports interests," the statement continued.
"Arsenal Football Club has nothing to do with any of our media outlets. It has nothing to do with our content or the editorial decisions we make. We deserve no credit when an Arsenal striker scores a goal. Arsenal deserves no criticism when we offer a program with which some disagree.
"Second, we have made our content decisions independently of our parent company. Our parent had no input into these past decisions, and they have none now. All those who value the freedom of media outlets to set their own editorial courses should both recognize and respect this. We are grateful that our parent gives us this freedom.
"Even so, in this one instance, Mr. Kroenke directed us to make the changes explained above. He has a decades-long track record of environmental stewardship, working with conservationists, hydrologists, microbiologists, and others to responsibly manage habitat and enhance wildlife preservation. We also take conservation seriously, and dedicate programming to this issue and to anti-poaching efforts specifically.
"Third, hunting and fishing enthusiasts turn to our programming because we serve their interests. They turn to our programming because we depict legal, fair-chase practices. We recognize our content is not for everyone, and we respect those alternative viewpoints."
The news comes after leading British figures criticised Mr Kroenke and called on Arsenal supporters to act in order to prevent the shows being broadcast. Comedian Ricky Gervais, presenters Rachel Riley and Robert Peston and Olymic gold medallist Greg Rutherford all spoke out against the coverage, while former England cricketer Kevin Pietersen spoke to The Independent to call on Arsenal fans to do all they can to force Mr Kroenke out of the club.
Join our commenting forum
Join thought-provoking conversations, follow other Independent readers and see their replies