Steven Gerrard retires: Looking back to that famous Champions League night in Istanbul
Liverpool completed one of the most stunning comebacks in European history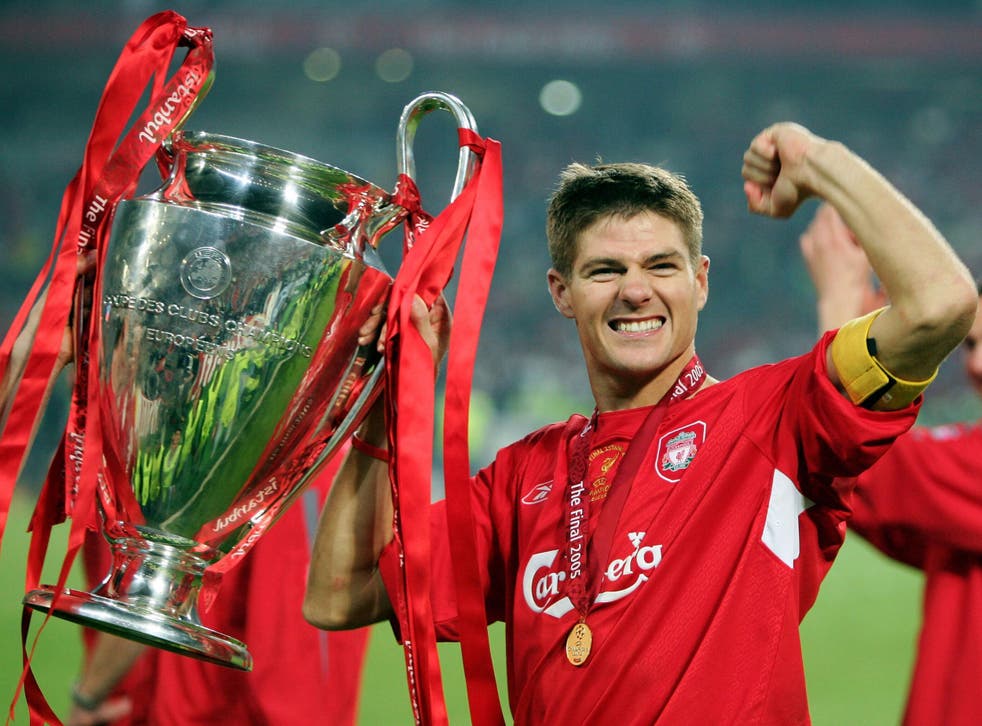 It was one of those performances which even now takes some explaining. Steven Gerrard had rampaged through teams before, but never one of that pedigree, on that stage, in that situation.
The tale, of course, has now been written into sporting folklore.
Liverpool were trailing 3-0 to AC Milan, a fellow member of Europe's footballing royalty, in the 2005 Champions League final with seemingly all hope lost.
It is precisely the sort of challenge Gerrard in the prime of his career met head on and tackled with relish.
Many captains have been labelled inspirational but few ever back up the title with meaningful, history-making deeds.
Gerrard, however, is different. He had an in-built mechanism which not only propelled him to greater things but dragged others along with him.
He improved teams not just by the heroics he performed but by inspiring others to be better.
His huge leap and twisting header for Liverpool's first goal nine minutes after half-time was hugely significant as it gave his team-mates the same self-belief he had that such a desperate position could be turned around.
The sight of the midfielder, who has announced his retirement from professional football, running back to the halfway line wheeling his arms around and around was not just to encourage Liverpool's travelling fans for more support but was sending a message to everyone on the field - and in the wider world - that the game was not finished. He was not finished.
To a man they all took their lead from Gerrard, highlighted by Vladimir Smicer - far from the most prolific of attacking midfielders - who scored the most important goal of his career with an ambitious strike from long distance.
Liverpool sensed weakness and Gerrard went for the jugular with a trademark drive into the area which was halted by a rash challenge from Gennaro Gattuso.
Xabi Alonso converted the rebound after the Spaniard saw his penalty saved and Liverpool were level, eventually winning the shoot-out.
Ten years on it is still difficult to accurately quantify Gerrard's influence on that final and his team, but it was no surprise given that he had dug them out of a hole six months earlier by scoring the late goal against Olympiacos which got them out of the group stage.
Gerrard would have gone down as one of the club's all-time greats even without the feat in Istanbul.
The fact it happened - and he made it happen - secured his place in world football's hall of fame.
Join our new commenting forum
Join thought-provoking conversations, follow other Independent readers and see their replies