Stoke City to rename Britannia the bet365 Stadium after reaching deal to expand capacity beyond 30,000 mark
The stadium redevelopment will be in place for the start of the 2017/18 season according to plans revealed on Thursday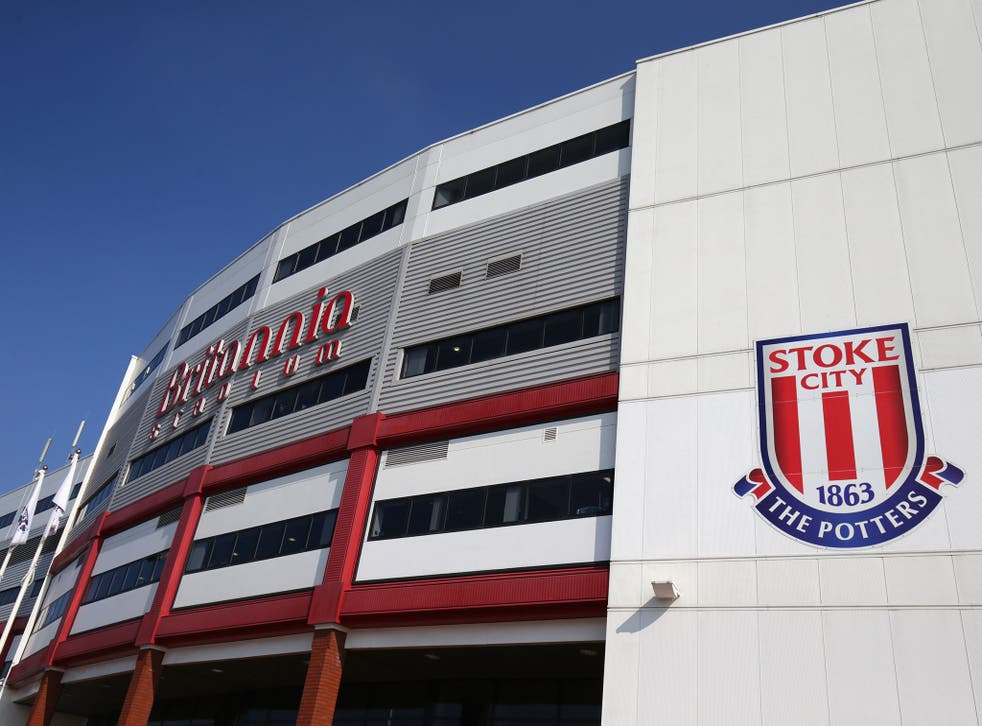 "But can they do it on a cold rainy night at the bet365 Stadium?" That's the question every talented footballer will face after Stoke City announced plans to rename the Britannia Stadium as well as increase the ground's capacity.
The Premier League club have agreed a deal that will see the naming rights go to betting company bet365 and the stadium's capacity increase by 1,800 seats to take the total capacity beyond the 30,000 mark by filling in one of the vacant corners of the ground.
The work plans are scheduled to be completed by the start of the 2017/18 season, and club chief executive Tony Scholes admitted that they needed to seek out a new partner given that the Britannia brand no longer exists.
"The Premier League is constantly evolving and to ensure that Stoke City remain as competitive as possible it's important we explore as many ways as possible of generating revenue," Scholes said in a statement.
"As supporters are no doubt aware the Britannia brand no longer exists and it was important that we attracted a new stadium naming rights partner.
"The Premier League is watched around the world and bet365 are a truly global company. We are delighted that we have been able to reach an agreement with them over the stadium naming rights for an initial six year period, along with the extension of their shirt sponsorship agreement.
"bet365 are taking over from Britannia and I would like to take this opportunity to thank Britannia and the Co-operative Bank for their tremendous support over the past 19 years.
"We also felt the time was right to redevelop the corner of the ground between the DPD and Marston's Pedigree Stands. Planning permission has been in place for some time but it was important we carried out the work when we felt the club was ready for an increase in seat capacity."
The agreement sees Stoke and bet365 strengthen their working relationship, given the betting company already sponsors the first-team kit.
Join our new commenting forum
Join thought-provoking conversations, follow other Independent readers and see their replies