Stoke discipline Jese Rodriguez after he left bench early in Swansea win
It is understood the on-loan Paris Saint-Germain forward walked down the tunnel after Mark Hughes made his second and third substitutions in the win against Swansea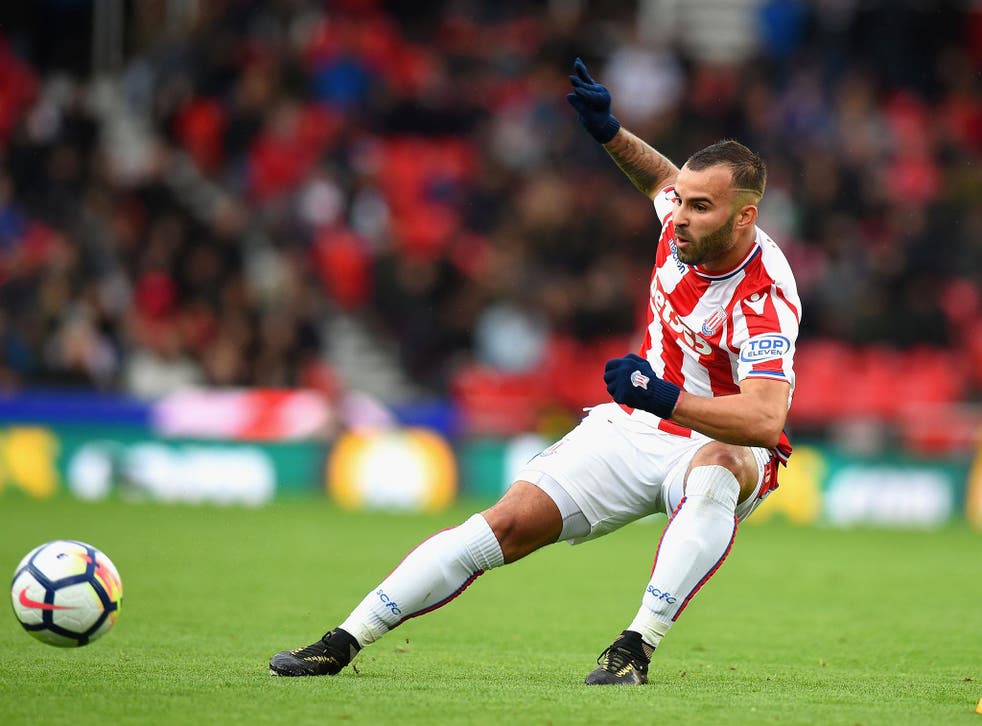 Stoke have disciplined striker Jese Rodriguez after he left the bench early during last weekend's victory over Swansea.
It is understood the on-loan Paris Saint-Germain forward walked down the tunnel and left the stadium after Mark Hughes made his second and third substitutions in the 70th minute.
Jese lost his place in the side after the defeat against Bournemouth in October and has made just two short substitute appearances since.
Hughes said: "He made a mistake. He's been disciplined for that. He understands it wasn't the right decision at that time. It's been addressed, we've obviously highlighted what he needs to do in the future. He's a little bit frustrated, he wants to play, as all players do."
Asked if Jese had apologised, Hughes added: "Not in so many words because his English isn't great but he understands that it was incorrect."
The Spaniard, who began his career with Real Madrid, will be unavailable for this weekend's game against Tottenham because he has had to rush home to Gran Canaria to be with his baby son.
Jese has made frequent trips back to the Canary Islands with the blessing of the club following the premature birth of Nyan, who has been fighting for his life in hospital.
Hughes said: "Unfortunately he's not available this weekend because he's had to go back, which is a real worry for him and everybody concerned. We send him and his family our best wishes.
"My intention with the games we have coming up was to involve him more along with other players to share the burden with the players who have been playing more regularly.
"Obviously at the moment we're not quite sure when Jese will be back. But he's still very much in my thoughts, as are the likes of Saido (Berahino) and Charlie Adam."
There was bad news on the injury front for the Potters ahead of Saturday's trip to Wembley to face Tottenham with Bruno Martins Indi ruled out for up to eight weeks.
The defender suffered a serious groin injury early in the second half of the 2-1 win over Swansea and was wheeled off on a stretcher.
But Geoff Cameron is available again after finally recovering from the concussion he suffered in training six weeks ago.
Hughes said of Martins Indi: "As we feared, he's likely to be out for quite some time. The worst case is about eight weeks.
"Hopefully he'll get back sooner than that but clearly he's really damaged the groin area and we sensed that on the day. Obviously he got stretchered off and he was in a lot of pain.
"But he's started his treatment already. We're waiting for it to calm down then we'll try and get him back as quickly as we can but long process I think.
"Geoff Cameron has been training for a full week now so he should be available."
PA
Join our new commenting forum
Join thought-provoking conversations, follow other Independent readers and see their replies