Sunderland: Dark times have followed the rapid rise of Margaret Byrne
It was all sunshine and forward-thinking during the 31-year-old Irish lawyer's early days as Sunderland's chief executive. But the gloss soon wore off, first with the appointment of  Di Canio as manager and now the Johnson grooming scandal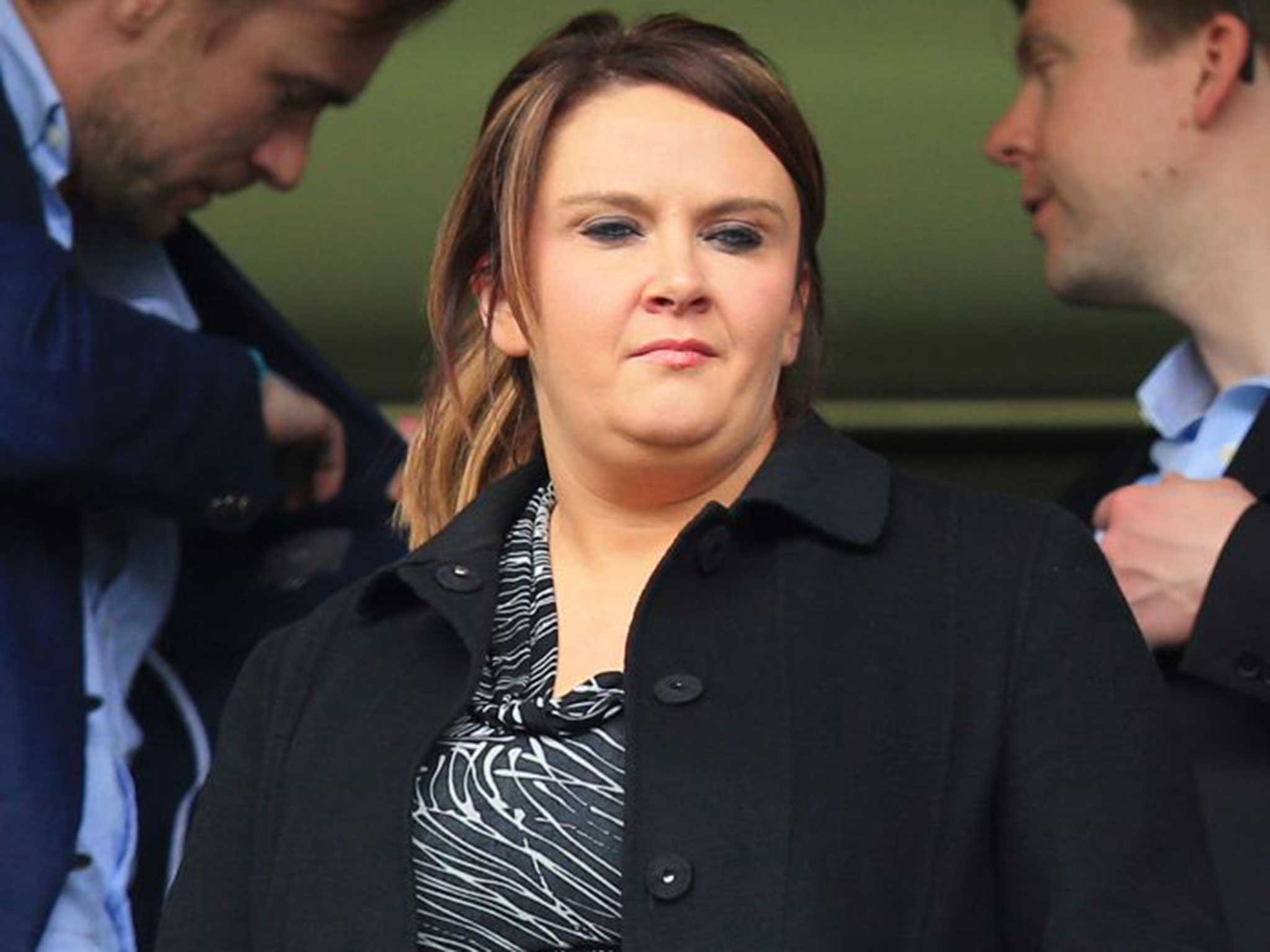 The sun shone, the Stadium of Light pitch cut a perfect green and from an executive box behind a goal, Margaret Byrne spoke about the progressive, forward-thinking club Sunderland were becoming.
Take That had played a sell-out concert at the stadium days earlier. They had beaten Newcastle and St James' Park to the punch to host major bands in the North East of England. It was worth £1m to the club for every concert they hosted. More money for players. More progression. A club on the move.
That was 2011. Byrne was just 31 and she was the chief executive of a Premier League club. She spoke about the club's ambition and how astute Martin O'Neill was in the transfer market, when the pair had been buying players together.
A 31-year-old running a football club? This was Karren Brady country.
It was an off-record chat with two journalists. She was bright and funny. Byrne was stepping into the spotlight.
"Be nice with her," came the request from the Sunderland press officer.
Byrne was an emerging name in the game, moving quickly, having grown up in County Armagh she then started a degree in consumer studies at University of Belfast before completing a conversion course to law in London.
She specialised in financial settlements, divorce cases and criminal law at Galbraith Branley in North London before moving to another firm, Goodman Ray. In 2007 she answered a job advert in The Sunday Times as Sunderland sought a new club secretary.
The Irish influence at Sunderland at the time was considerable. Niall Quinn was the chairman who was overseeing a revolution inside the club. Roy Keane was the hungry new manager. It felt like a club going places. She joined.
Four years later she replaced Steve Walton as chief executive at the Stadium of Light. Byrne was then voted on to the FA Council. She joined the Premier League legal advisory board. She was high profile.
On Thursday, nearly five years down the line, there were whispers in the North East of television camera crews trying to find her for an official comment on the paedophile scandal rocking the club. They did not find her. Some said Byrne was abroad.
With the club embroiled in a dark scandal, about whether it, or more directly, she, had known of the 834 Whatsapp messages that were sent between Adam Johnson, an employee of Sunderland at the time, and a 15-year-old girl, Byrne was unavailable for comment. Nobody was being nice with her now. Orlando Pownall QC, in defending Johnson in court, had said that she had been given copies of the messages in a meeting on 4 May.
The police on Thursday suggested she had known two months earlier than that.
When Johnson, who this week was found guilty of one charge of sexual activity with a child, was arrested he was suspended for two weeks. But then the club decided to play him a further 28 times.
By the time he scored the opening goal against Newcastle in the derby in October, his 15-year-old victim, a Sunderland season-ticket holder had been abused to such an extent on social media that she said in court she felt she could not attend the game for fear of being recognised.
Still, Johnson kept playing and scored a crucial goal in what will most likely be his final ever professional game, at Liverpool, a goal that sparked a late fightback, to earn a team fighting relegation a point.
It was only after the case began that the allegation was made that Sunderland had known of the messages between the player and the victim, something that was descried as classic grooming.
On Thursday, Sam Allardyce, who only took over at the Stadium of Light in October, was grilled about what he and the club knew. He did not know about the documents, he said. A press officer fought to stop the questions about what Sunderland had known and the apparent moral vacuum.
Byrne, the rising star of football boardrooms, was nowhere to be seen, or heard.
When Sunderland appointed the Mussolini supporting Paolo di Canio as their manager in 2013, the disgust of their support was so great that the Durham Miners' Association were ready to take their banners from the Stadium of Light. The then labour MP David Miliband resigned as a director. Byrne sat at the back of another heated press conference and said nothing as questions on Di Canio's political allegiance were not allowed to be answered. Sunderland hoped the controversy would blow away, which it did to a degree, until a players' rebellion called for Byrne to sack the Italian.
This time it seems implausible that Byrne or the billionaire owner of the club Ellis Short can say nothing. Their silence shames a city.
Join our commenting forum
Join thought-provoking conversations, follow other Independent readers and see their replies