Paul Clement confirms Alan Curtis will no longer serve on Swansea coaching staff
Curtis will be offered a job elsewhere in the club after being removed from the backroom staff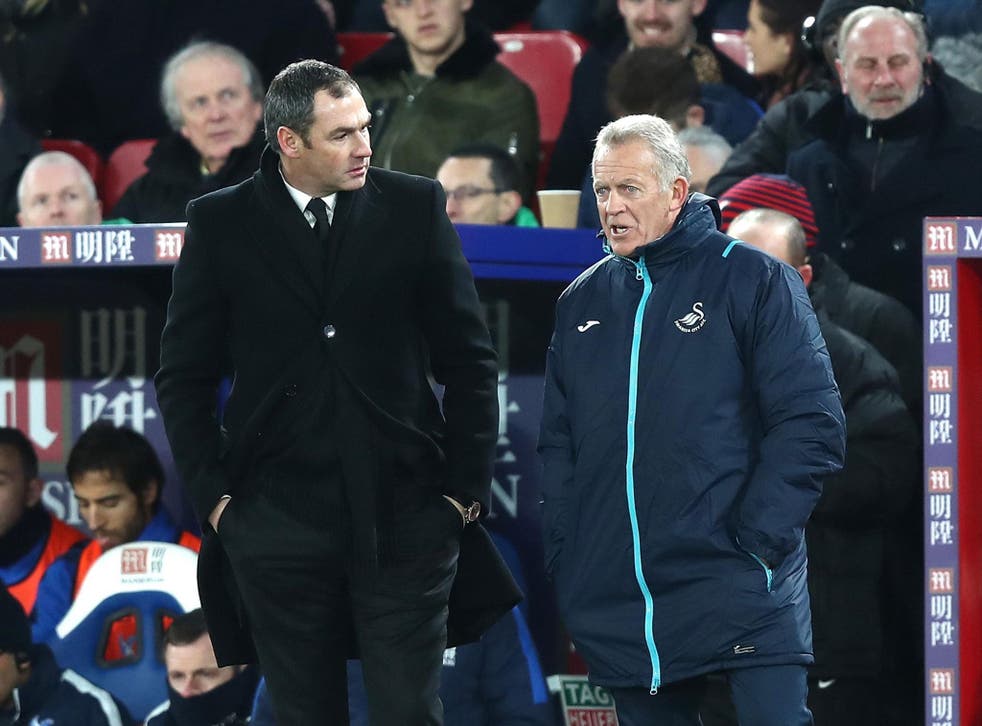 New Swansea manager Paul Clement has confirmed that Alan Curtis is no longer a part of the club's coaching set-up.
Addressing the media on Thursday, Clement said Curtis - who first joined Swansea 45 years ago - is "stepping aside from first-team coaching duties on the field".
However, Clement explained that Curtis will be offered a job elsewhere in the club as Swansea hurried to calm fans upset by the treatment of a club legend.
"People might think he has been forced to leave, and that is certainly not the case," Clement explained. "We want him to stay at the club. After discussions with [chairman] Huw Jenkins today, as far as we're concerned, Alan has a job here for as long as he wants - for life if necessary."
Fans had been angered by news that 62-year-old Swans stalwart Curtis was sacked by text message on Wednesday morning and it is thought this could have led the club into a rethink.
While not addressing that suggestion directly, Clement acknowledged that supporters would be upset to see the fan favourite no longer directly involved with the playing staff.
Curtis joined the club as a 17-year-old, making 350 appearances before spending years on the backroom staff, as well as steering them to Tuesday's 2-1 win over Crystal Palace as caretaker manager.
"I'm sure there will be fans disappointed Alan is not involved in first team, but this happens all the time at other clubs," Clement expained. "I've not confirmed what the rest of the backroom staff will be like."
Clement, who joined Swansea after serving as Carlo Ancelotti's assistant manager at Bayern Munich, said he had not spoken to Curtis since the win over Palace but hopes he will stay on.
"He's absolutely respected by players and fans, but that's down to him to discuss with the chairman tomorrow," Clement said. "I hope he stays in another role, that role is to be discussed. In the short time I've met him I've tried to help.
"He could still have influence with them, he won't be on the training field and he won't be on bench, but we want him around and having that communication with players. I really hope he finds a role he's happy with at Swansea."
Join our new commenting forum
Join thought-provoking conversations, follow other Independent readers and see their replies