Tim Sherwood promises to recreate excitement at Aston Villa
'I'm the headmaster now,' Sherwood quipped at his unveiling at Villa Park today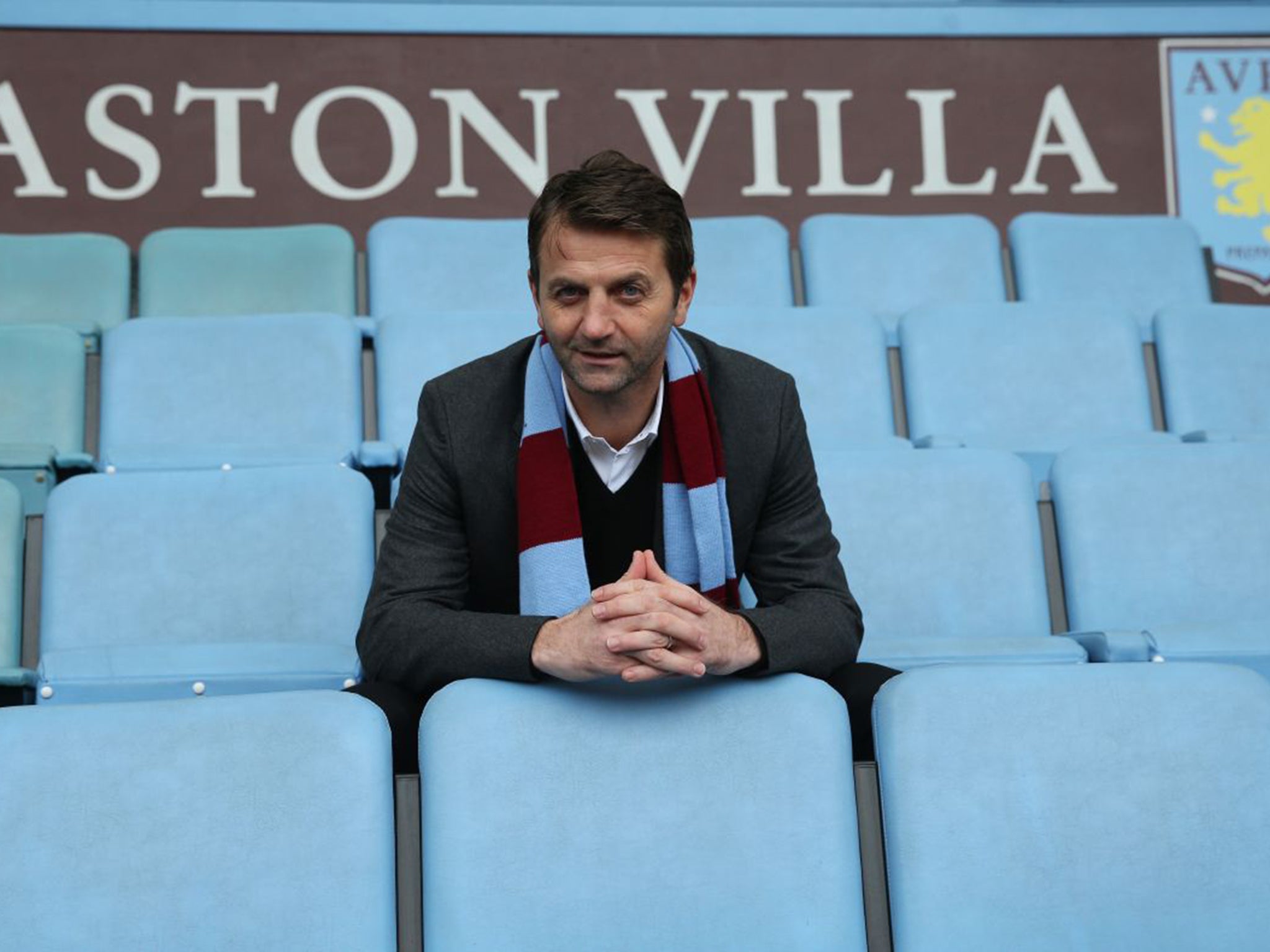 If he was, in his own words, the "supply teacher" stymied by a lack of job security in his attempts to wield authority in the Tottenham dressing room last season, Tim Sherwood anticipates no such problems as Aston Villa's new manager.
"I'm the headmaster now," Sherwood quipped at his unveiling at Villa Park today, when he warned his underperforming new squad to expect some honesty while also promising to deliver the exciting football missing for too long under Paul Lambert.
"Every club needs excitement, the fans pay their money and we need to give them that," said Sherwood, who sees Christian Benteke as key and is hoping to have a similar impact on the Belgian striker as he did on Emmanuel Adebayor at Spurs. "It is [about] bringing that player back to life and also enhancing what is around him.
"When I took over [at Tottenham], the brief was, 'Can we be a bit more attractive and score a few more goals?' I ticked that box. I used Adebayor as the catalyst for that."
Sherwood, whose first match is against Stoke at home on Saturday, said he would not hesitate to crack the whip with his new charges, just as he did at Spurs, where he accused his players of lacking character after a 4-0 defeat at Chelsea. "If I'm going to be guilty of something it will be being honest," he said. "If they do well they will be told, if they don't do well they will also be told and told why. You have to be constructive."
Sherwood, who admitted he was "close" to taking charge of West Bromwich Albion before Tony Pulis's appointment last month, dismissed arguments about his lack of experience by saying: "There are a lot of poor, experienced managers [but] I don't feel a point to prove."
Join our commenting forum
Join thought-provoking conversations, follow other Independent readers and see their replies