Football's racist contagion is getting worse and worse – this is now the reality we face
The latest incident of reported racism isn't shocking in the slightest. Instead, it fits into a deeply disturbing trend that is growing with each passing week
Miguel Delaney
Chief Football Writer
Sunday 22 December 2019 21:48 Comments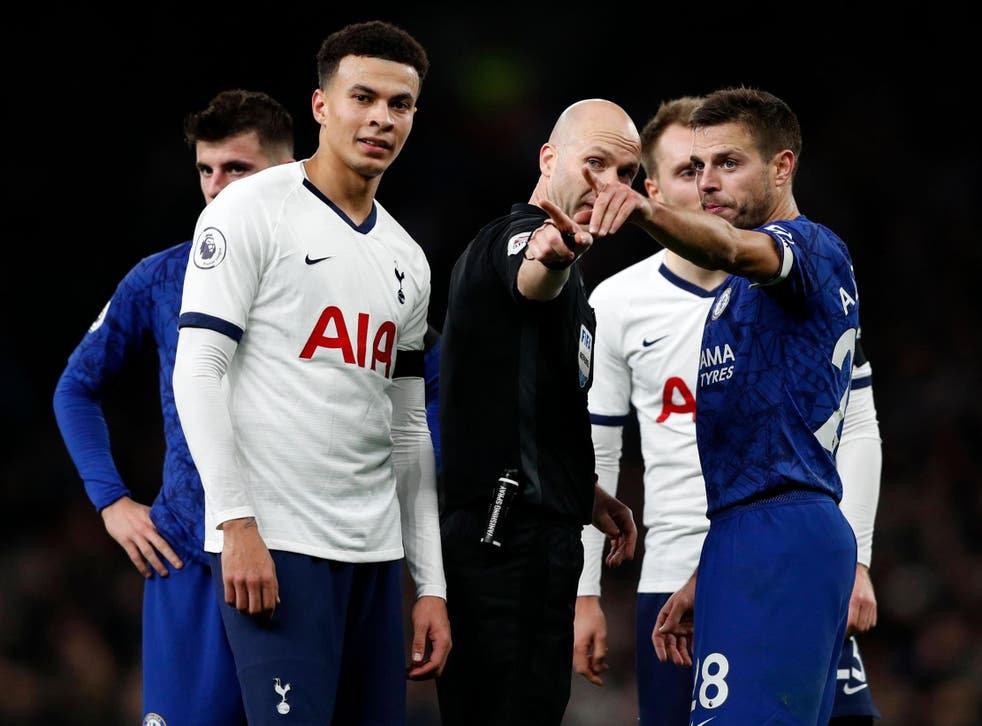 Football is the people's game, but that's precisely why supporter racism has become a more pronounced problem in stadiums up and down the country when compared to other sports. This is the brutal reality. This is Britain 2020.
As the sport that is so universally popular, it pretty much is society and thereby reflects so many of the problems ingrained across the many walks of life.
Indeed, that society is one that has just voted in a man as prime minister who is guilty of openly racist language. In most 'liberal' countries – which should include Britain – Boris Johnson's comments about "piccaninnies" and "letter boxes" would have instantly ended his political campaign. But in the current climate, those comments were absolutely no inhibition to a historic majority.
The reality is that Johnson's very words, delivered as a politician and man of office, have helped create the public sphere we now inhabit by providing fuel and license to our country's bigots. Take Brexit, too, and its roots. A significant portion of the 52 per cent that voted to leave the European Union were motivated by the prospect of limiting immigration – with all the undercurrents that entails. Although racism may not have been the primary factor in the Leave vote, it was one of many driving forces for certain individuals.
And on the other side of the divide, we have an opposition party being investigated by the EHRC for anti-semitism and its docile handling of the issue. This all fits into a climate where the mistreatment or dismissal of society's minorities is either implicitly encouraged or not taken seriously enough by those in positions of power.
Racism in football

Show all 21
It thereby isn't shocking at all that there's been yet another incident at a football match, where Tottenham Hotspur were forced to follow protocol after reported abuse was directed at Chelsea defender Antonio Rudiger. If the incoming investigation confirms a case of racism, it will just be part of a growing trend.
While that may no longer be shocking, it is particularly galling because of the frequency of such incidents.
It's not that long ago – maybe even two, three years – that someone doing a monkey chant or throwing a banana would just not have seemed possible at a football match any more. It would have been so beyond the norms of behaviour that it almost would have been unimaginable.
But given the spate of such incidents, it's clear that culture and moral perceptions of right and wrong have changed. We have people openly willing to abuse other humans on the pitch with monkey impersonations, and in front of so many others in the stands. There has been a disturbing and harrowing empowerment of such disgraceful behaviour.
One argument may be that it has always been there, but the relevance now is that it is being freely released. This is what today's climate has done. This is the climate these incidents reflect. And this is the depressing element, with football's very popularity making it a bell-weather for such behaviour.
It also means it is not fundamentally a football problem, because it goes so much wider and deeper, but it is still an issue the sport has a responsibility to fight. It needs to use its popularity for positive means. Just aimlessly pointing to wider society isn't enough.
But it feels like a problem that is only getting worse, as if the country has been struck down by a racist contagion that is spreading further and further with each passing week.
This is Britain 2020. This, lamentably, is therefore football in 2020 too.
Register for free to continue reading
Registration is a free and easy way to support our truly independent journalism
By registering, you will also enjoy limited access to Premium articles, exclusive newsletters, commenting, and virtual events with our leading journalists
Already have an account? sign in
Join our new commenting forum
Join thought-provoking conversations, follow other Independent readers and see their replies