Christian Eriksen 50 Premier League Goals
Real Madrid, Christian Eriksen and the European football trend that could cost him dear
The evolution in sports science has pushed football to become faster and faster, putting an even greater premium on youth
If some of Christian Eriksen's flatter performances haven't been all that recognisable to those at Tottenham Hotspur as of late, that hasn't been the case around Ajax. In fact, some in Holland have even been remarking at how similar the Dane's displays are to his last season in Amsterdam, when he had already made up his mind to leave.
It could well be subconscious, and reflect precisely the kind of lack of focus that Mauricio Pochettino has been complaining about this summer, but it's also somewhat understandable.
Eriksen will be 28 in February, and knows the chances of a major move are receding by the month. A certain agitation is inevitable – especially since this isn't just about his own profile. It's about the nature of the modern transfer market, at the very top end.
Eriksen's dream is still to go to Real Madrid, but his poorer form alone doesn't explain why their interest has gone cool.
Madrid is simply no longer the club that will sign prime stars because they can. They don't really go for players over the age of 26 any more. In the last half-decade, they have signed four. Three of those have been goalkeepers, and the other was Eden Hazard, who they essentially prioritised over Eriksen in the summer.
Liverpool vs Tottenham player ratings

Show all 23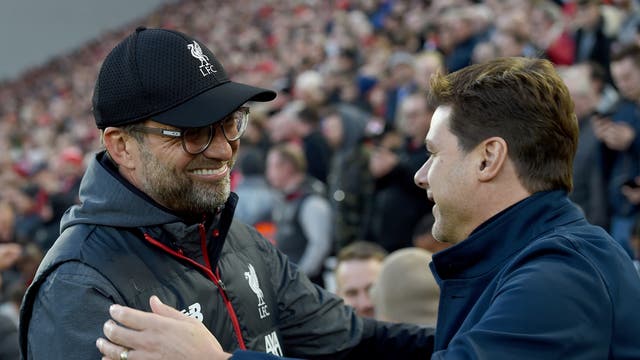 That means the average age of their main first-team signings since 2014 has been a strikingly young 21.5. That is the lowest among the super-clubs, but still represents a distinctive trend. The average age of player the top teams sign now is around 23 years of age.
It is just one other evolution from how the game looked 15 years ago, when 28 was considered a player's prime, and a point when he could pretty much command what he wanted. Think of so many big-money Christian Vieri moves or top-level AC Milan signings at that time. This was the age Luis Figo and Zinedine Zidane were when Madrid bought them for world-record fees back at the turn of the millennium.
Now, it instead seems to leave players like Alexis Sanchez, Gareth Bale and Mesut Ozil in these golden-handcuff contracts, where few clubs are willing to invest that much. This, again, is for reasons more complex than factors like resale value. It is the way of the modern game, which thereby influences the modern market.
Speed and intensity trumps all. The evolution in sports science has naturally influenced the evolution of tactics and created a faster and faster sport. That puts even more of a premium on youth and the value of vigorous energy and it's what the finest modern coaches like Pep Guardiola, Jurgen Klopp and Mauricio Pochettino absolutely prioritise.
Allied to that is the evolution in attacking tactics, and how much is now co-ordinated, and almost applied by rote. The best candidates for this are pliable young players, as yet mentally uncomplicated by someone else's ideas in a way that so often happens to senior pros.
It is why the prime age to sign someone now is probably around 23 to 25. This was the band Neymar was in when Paris Saint-Germain moved for him in 2017, and that Kevin De Bruyne was in when Manchester City went for him in 2015.
It is not to say that clubs will never sign older players. There is always some value in extra experience to offer balance. There will always be special cases like a 33-year-old Cristiano Ronaldo. And, along those lines, Juventus have explicitly said they value a few late 20s signings to go with their general policy of youth.
Teams will similarly go for experience when there's an acknowledgement they've gone too far the other way. Along those lines, the fact Eriksen will be available on a Bosman should ensure he's fine, and may even tempt Madrid again.
To get ahead of the game, though, the way is to get ahead of the market and sign young. It is why AC Milan are trying to catch up by putting in place a rule where they only buy players under the age of 25. It is exactly how Leicester City have stolen a march on so many bigger clubs in the Premier League, putting together one of the brightest young squads in Europe.
It is the future and, increasingly, no continent for old men.
Join our new commenting forum
Join thought-provoking conversations, follow other Independent readers and see their replies