Jose Mourinho argues top-four rivals would rather be in Manchester United's position
If United win in the Europa League final later this month then Mourinho's side will finish the season with three trophies under their belt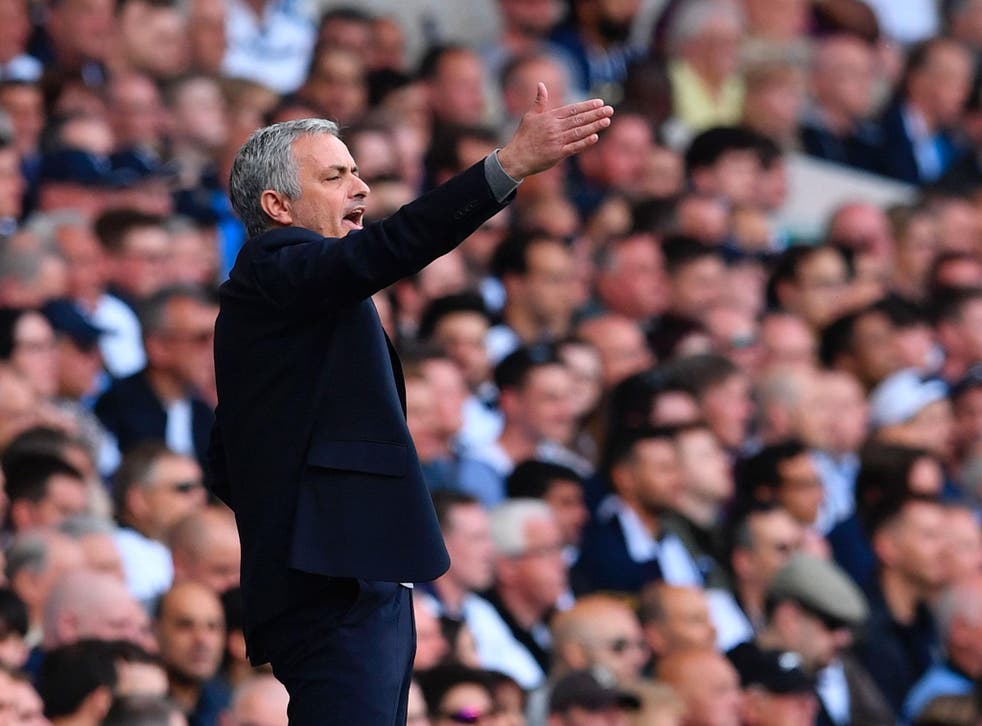 Manchester United are now confirmed to finish the Premier League season outside the top four but Jose Mourinho insisted after their 2-1 defeat at Tottenham Hotspur that the teams ahead of them in the table would rather be in United's position.
United have already won the Community Shield and EFL Cup this season and will face Ajax in the Europa League final later this month. If they win they will finish with three trophies, two major ones, as well as a spot in next season's Champions League, making what has been a difficult season look significantly better.
While Tottenham and Manchester City look set to finish second and third, with Liverpool likeliest in fourth, Mourinho pointed out that none of those teams have won each anything. And he suggested that Spurs, City and Liverpool, despite their league positions, would rather be competing in finals like United were. Missing out on the top four, Mourinho argued, was a matter of priorities, not of capability.
Tottenham vs Manchester United player ratings

Show all 22
"I don't know the way the other clubs think, I don't know what is important for them," Mourinho barbed. "At Manchester United, for us it's more important to win titles than to finish top four. So if we can win a third title, or as you like to say, a second title, if we can do that it would be magnificent for us."
Mourinho then suggested that his position, stuck in sixth, but competing in finals, was more enviable than it looked. "We know it's a big objective, we know that if we lose the final we don't play Champions League, we know that," he said. "But we fight for titles and probably other clubs finishing in the top four, probably they would like to be in our position, to try to fight for a title."
Mourinho rested key players again today, just as he did when United lost 2-0 at Arsenal last Sunday. With the Europa League final coming up he knows that is his priority, even ahead of Premier League games. Mourinho said that his situation was "impossible" and "not a choice", that he had no option but to de-prioritise the league.
"I'm not upset, because we had to make that decision. When people say 'we gambled', we didn't gamble," he said. "We had to do it."
United's fixtures have piled up and they travel to Southampton on Wednesday night too. After difficult away trips to City, Arsenal and Spurs in the last few weeks, Mourinho suggested that the Premier League fixtures were not random, but were in fact chosen.
"Even the draw [for the fixtures], if it is a draw, I never understood well if it is a draw," Mourinho said. "Or if they put the dates into the computer. I never understood that very well. But to finish the season with four matches away from home, Arsenal, Tottenham, Man City."
Mourinho reiterated his belief that these external conditions made it impossible for United to compete, and that he was doing well by saving United from disaster. "If you were fighting for the title, what a way to fight for the title," Mourinho said. "If you want to try to get some results and protect players, which matches to protect players? I cannot go to Man City or to Arsenal and put five kids at the same time all together. I cannot lose 5-0 or 6-0. So it's difficult, difficult, but we know what we are doing."

Join our new commenting forum
Join thought-provoking conversations, follow other Independent readers and see their replies