Tottenham set to play early games of 2018/19 season away from home as final touches made to new Spurs stadium
Exclusive: The switch means Spurs' first Premier League game at the new stadium will be in September 2018, rather than when the season begins on 11 August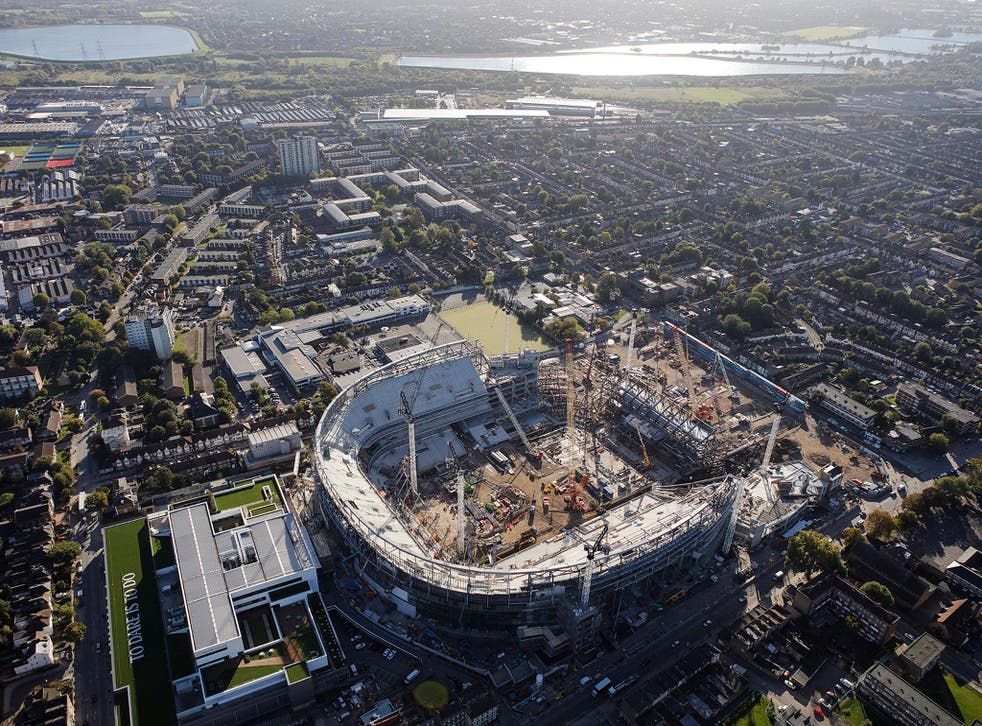 Tottenham Hotspur are set to play the first three or four games of the next Premier League season away from the new White Hart Lane stadium, as the final touches are added to the new ground. The switch means Spurs' first Premier League game at the new stadium will be in September 2018, rather than when the season begins on 11 August.
Tottenham chairman Daniel Levy confirmed in a meeting with the Tottenham Hotspur Supporters Trust held on 20 February that Spurs were "likely" to request to play the "first few matches" of next season away, as had always been Spurs' plan. Tottenham are still very confident that they will be at the new White Hart Lane for next season.
The Premier League is sending out a fixture questionnaire this week to the clubs who will play in next season's competition. When the clubs return the questionnaire, by mid-March, they can specify any challenges they will face in scheduling games next season. Tottenham will ask that they play their first few league games away from home so they can get the new 61,000-seater stadium fully ready.
Tottenham stadium plans

Show all 5
The Premier League fixture computer always initially generates a calendar where every team starts either home then away or away then home. But once the information from the questionnaires is inputted, there is scope for fixtures to be switched to allow a run of away games at the start of a season.
This season there are four rounds of Premier League fixtures before the September international break. If Tottenham play their first three rounds of games away then they will not have to start at home until the weekend of 1 September. If Spurs play the first four games away then they will not be at home until 15 September, after the internationals.
The Premier League has previously allowed Liverpool and West Ham United to start their season with a run of away games because their stadium was not ready on time. In 2016-17 Liverpool needed to start away because Anfield's new stand was not ready yet. As such, their second game against Burnley was switched and they did not play at Anfield until 10 September, after the international break.
This season West Ham could not start at home because of the World Athletics Championships being held at the London Stadium, so they began with three away league games and did not play at home until 11 September, again after the internationals. Four is the maximum number of consecutive away games the Premier League will allow, and is also the number of league rounds before the first internationals.
Join our new commenting forum
Join thought-provoking conversations, follow other Independent readers and see their replies