Tottenham news: Mauricio Pochettino plans big role, rather than loans, for Josh Onomah and other youngsters
The Spurs head coach will stick to his policy of keeping his best youngsters, including Onomah and Harry Winks, in his squad rather than loaning them out to another set of coaches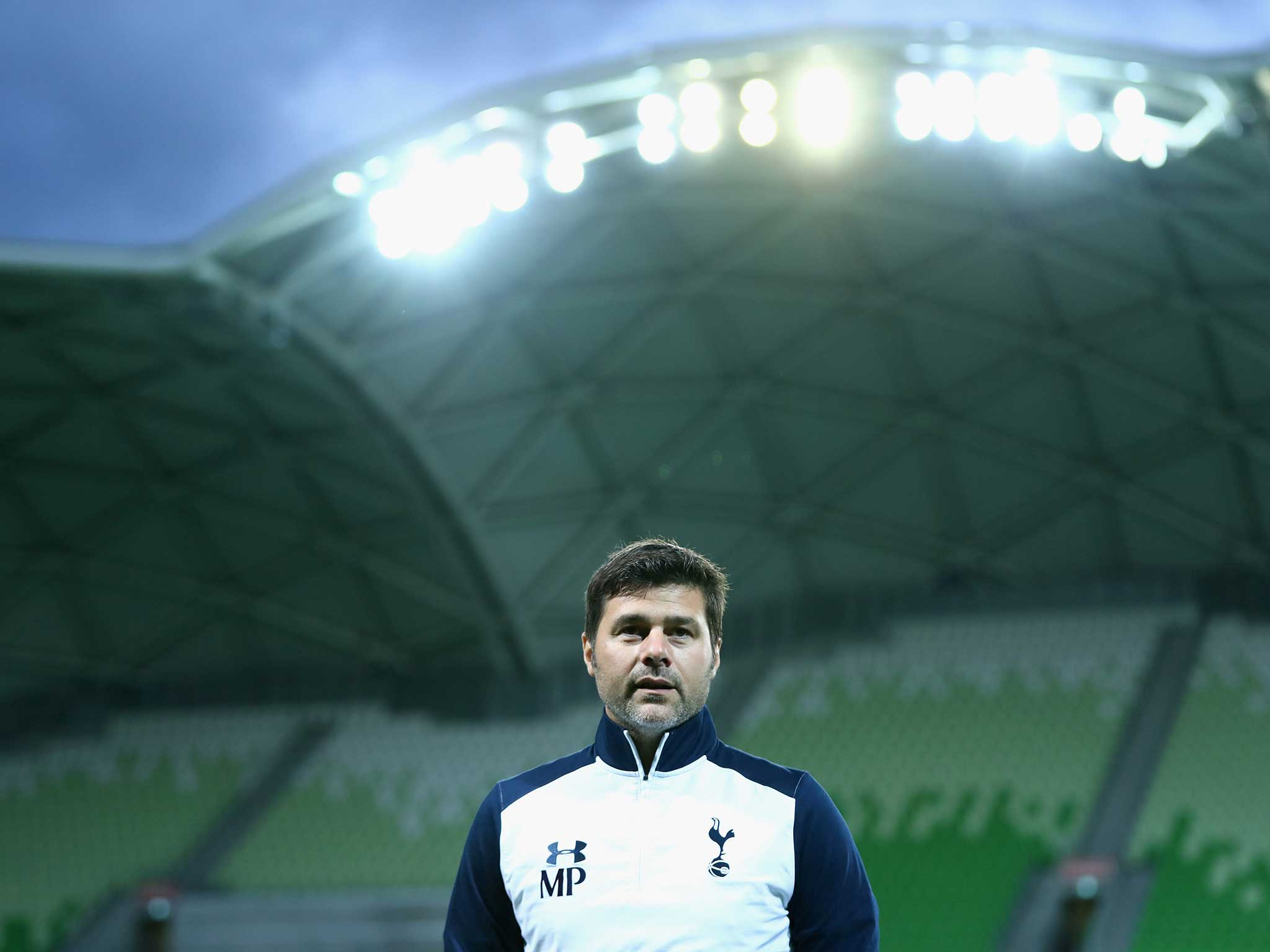 Mauricio Pochettino has told 19-year-old midfielder Josh Onomah that he will not be going anywhere on loan this season because he is so important to his plans at Tottenham.
Spurs start their Premier League campaign at Everton on Saturday afternoon and Pochettino has decided that the best of their young players, including Onomah, Harry Winks and Cameron Carter-Vickers, will stay as part of his squad this season, rather than going out on loan.
Pochettino believes that the most talented youngsters are better off being coached by him and his assistants rather than going to another team on loan. Although the youngsters would play more games out on loan, Pochettino would rather instil his football values into them while assessing whether they can step into his first team. He does not want his prospects being taught other principles by different coaches.
The most promising of this generation of Spurs youngsters is Onomah, the young midfielder from Enfield. Onomah is a life-long Spurs fan who joined the club at the age of eight and has progressed through the youth system. He is widely admired at the club for his attitude and the grounding he has received from his parents Joseph and Josephine. Onomah made his first-team debut from the bench in January 2015 at the age of 17. Last season Pochettino decided against loaning out Onomah, and he made 19 appearances, four from the start.
There may be fewer opportunities for young players this season, as Tottenham are in the Champions League rather than the Europa League, but Pochettino and his team still see Onomah as a key part of their plans. They have noted his physical development, as he is now fits in with the powerful body-type of most of the Tottenham first team. While he has tended to play in an attacking midfield for Spurs so far, there is an expectation at White Hart Lane that his maturing may lead to him playing in the pair of midfielders in front of the back four.
Onomah is not the only youngster who Pochettino has decided to keep hold of for this season. Harry Winks has greatly impressed Pochettino with his attitude and his fitness in pre-season, and his mature performances on the tour of Australia last month. The 20-year-old midfielder has been pencilled in to be part of the first team squad for this season. Cameron Carter-Vickers, the 18-year-old centre-back, has not yet made his first-team debut for Tottenham, but he is expected to push for a place in Saturday's match-day squad. 19-year-old Kyle Walker-Peters and 17-year-old Marcus Edwards, who signed his first professional deal this month, are both part of Pochettino's plans.
Tellingly, none of Onomah, Winks, Carter-Vickers, Walker-Peters or indeed Edwards have ever been sent on loan, which shows Pochettino's reluctance to let his most talented players be coached by anyone else. In contrast, Dominic Ball, Grant Ward and Alex Pritchard have all left Tottenham permanently this summer, having been loaned out last season. Connor Ogilvie and Nathan Oduwa, loaned out last year, are likely to follow.
Victor Wanyama is likely to make his Spurs debut on Saturday, as Moussa Dembele still has four games left of his six-game ban from last season left to serve. Pochettino coached Wanyama at Southampton and was confident that the Kenya international would comfortably fit into his team.
"Victor is a player that knows us, how we work and our philosophy," Pochettino said. "It was easy for him to develop his quality and his skill in the team. From day one of preseason, he feel very comfortable and settled in the team. This is a good help for us."
Pochettino said that Dembele's suspension was a "big loss" for Spurs, but that they had to cope until he returns against Sunderland on 18 September.
"It is not fair to say that the team dropped performance [last season] because Moussa wasn't there," Pochettino said. "It was about Dele Alli too, and the team. I think it's not fair. It's true that Moussa was important for us last season. It's a big loss for us for the first few games. But we need to deal with it."
Join our commenting forum
Join thought-provoking conversations, follow other Independent readers and see their replies