Tottenham manager Mauricio Pochettino tells Pep Guardiola that 'humility' is needed to succeed in England
The Argentine says in Spanish interview with EFE that managing in England is far harder than it appears to be from abroad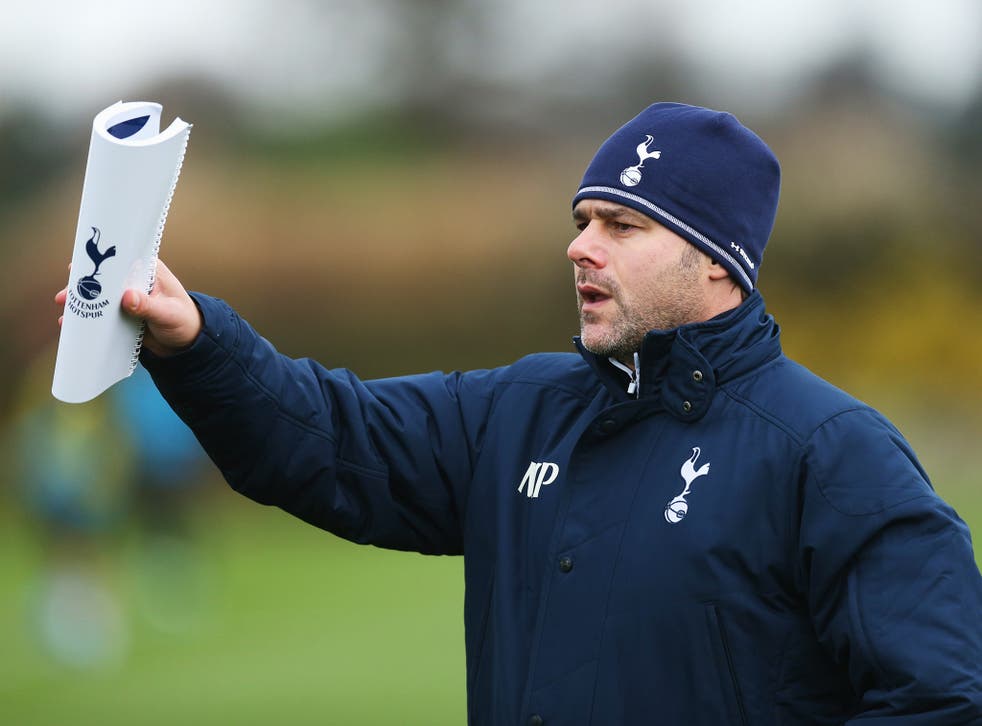 Mauricio Pochettino has told Pep Guardiola that any foreign manager who underestimates the Premier League will struggle in English football.
Pochettino has had great success during his four years in England, at Southampton and Tottenham Hotspur, while Guardiola has struggled to make the adjustment since arriving at Manchester City.
When Pochettino was asked about Guardiola's adaptation in an interview with Spanish news agency EFE yesterday, he praised him as a "great coach", but warned him that humility was required for any foreign manager who succeeds here.
"When you go somewhere new it is never easy, and the Premier League is a completely different place," Pochettino said when asked about Guardiola.
"You do not endure it, or realise how difficult it is until you get here. People tend to underestimate the Premier League. They think they still play long balls here, with no quality of football and that Wednesday is a day off. Well, it is not like that. I have been in the country for four years and I have never seen that."
Pep Guardiola loses his cool in bizarre and awkward post-match interview
While Pochettino did not criticise Guardiola, he did lay out what he needs to be successful in England. "If you arrive here and you are not humble enough to know that you have to work hard, you will be disappointed," he said. "Guardiola is one of the best coaches in the world and it is normal that he needs time to work and to put his ideas into practice."
Spurs host Chelsea this evening with England midfielder Dele Alli in top form, having scored five goals in his last three games. That takes Alli to nine goals for the season, one behind his tally from last year, and Pochettino hailed the 20-year-old as "the most important" English youngster of his generation.
"He is a very determined player, very aggressive in the attacking part of the pitch, and dangerous close to goal," Pochettino said. "He's got a great mentality and great confidence in himself. He is, without doubt, the most important player to arrive in English football in the last few years."

Pochettino has improved all of the young English players at Spurs, just as he did at Southampton beforehand. "In the four years we have been working in England we have been lucky enough to work with young and talented players," he said.
"First at Southampton, with Adam Lallana, Luke Shaw, Nathan Clyne or Calum Chambers, and now at Tottenham, with Harry Kane, Dele Alli, Danny Rose, Eric Dier or Kyle Walker. Talented footballers who want to grow, learn and get better. That has been key. We have given them the tools to keep growing and get to the national squad."
Register for free to continue reading
Registration is a free and easy way to support our truly independent journalism
By registering, you will also enjoy limited access to Premium articles, exclusive newsletters, commenting, and virtual events with our leading journalists
Already have an account? sign in
Register for free to continue reading
Registration is a free and easy way to support our truly independent journalism
By registering, you will also enjoy limited access to Premium articles, exclusive newsletters, commenting, and virtual events with our leading journalists
Already have an account? sign in
Join our new commenting forum
Join thought-provoking conversations, follow other Independent readers and see their replies