Tottenham plan to host NFL and Premier League matches on same day at new White Hart Lane stadium
Work is progressing at a steady pace at the White Hart Lane site with one corner of the stadium already knocked down to facilitate the construction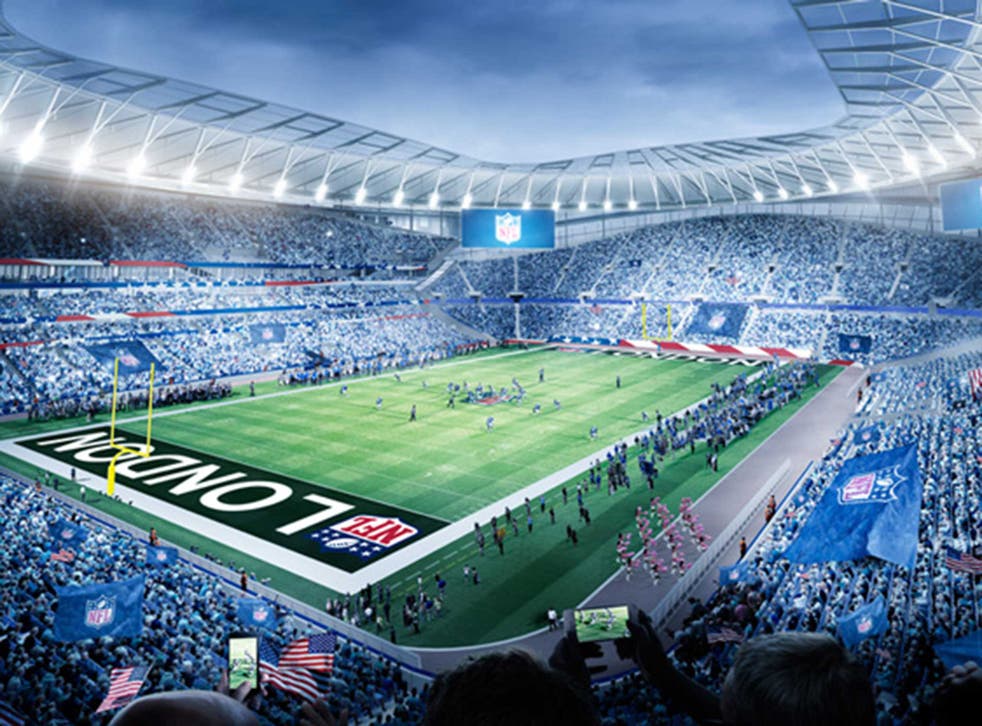 Tottenham Hotspur chairman Daniel Levy says it is "certainly realistic" that NFL matches can be played at the north London club's new 61,000 capacity stadium on the same day as Premier League fixtures when work its in 2018.
Work continues at the White Hart Lane site with one corner of the stadium already knocked down to facilitate the construction but Levy, speaking to ESPN about the extra revenue opportunities, is already making plans to host various sports at the site.
The 54-year-old businessman said: "I don't think it's something we'd want to try our first game, but that is certainly realistic. How exciting the idea of having the two biggest leagues in the world from a television perspective - fantastic - play on the same day."
Levy has arranged for Tottenham to play their home Champions League fixtures at Wembley this season to increase the number of supporters who can watch their European group-stages matches in the capital.
The new arena will feature a 17,000-seater single tier stand along with a retractable pitch with NFL matches in mind. "I have lived and breathed this project from day one," Levy added. "It is absolutely my ambition to make this work.
"When I first started talking about it internally at the club, again, I think people around me thought I was mad as well. I guess it's my tenacity to get it done because there were many times with the NFL where there wasn't going to be an arrangement.
"We just kept going back and saying, 'What about this? What about that?' When we first went to them, we went to them with the idea of a joint stadium in some shape or form without going through all the details at that stage.
"As we sat down and we went through all the operations, we worked out, 'What does the NFL need? What does soccer need?' Basically we had a checklist of all the various things we wanted to achieve, and then at the end of the day it was the best solution.
"It's not an easy solution, and we've had lots of technologies involved with the design and the various prototypes because not only do we have to get the surface right for the NFL but it also has to be right for soccer."
Join our new commenting forum
Join thought-provoking conversations, follow other Independent readers and see their replies