Tottenham search for ways to spur more fervour in fans
Supporters' trust flies flag to boost sagging Lane atmosphere after AVB's stinging criticism
Jack Pitt-Brooke
Tuesday 29 October 2013 01:34 Comments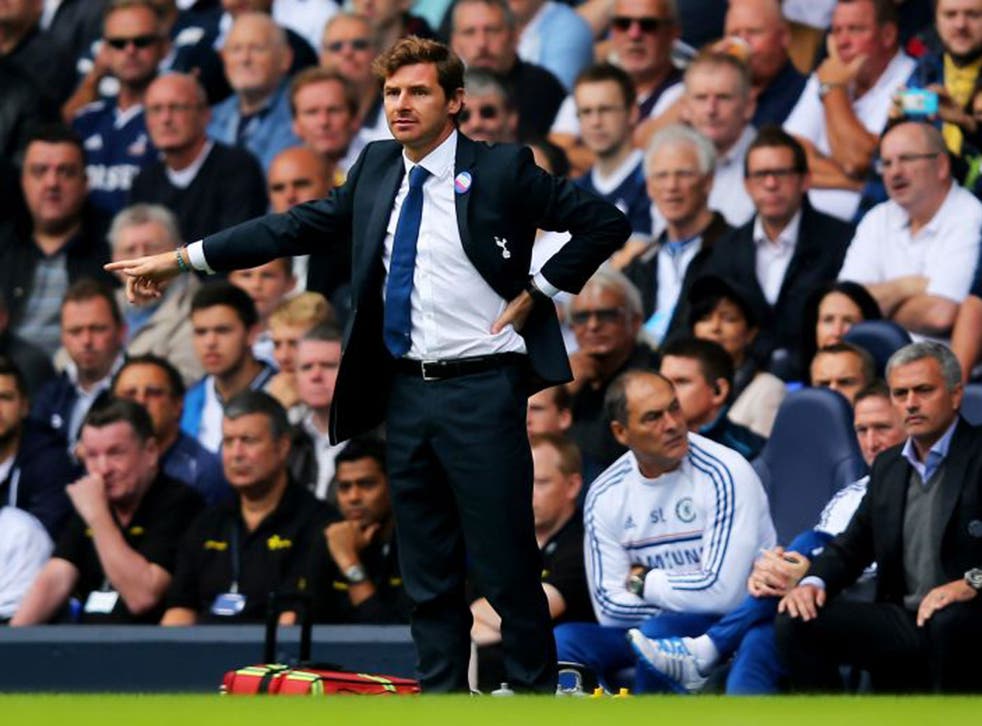 Although Andre Villas-Boas's frank judgement of the atmosphere at White Hart Lane was a surprise at the time, it will not have been to Tottenham Hotspur.
On Sunday evening Villas-Boas went where many managers fear to tread, but the club – who appreciate what a problem this is – had already been working on exactly this issue earlier that day. The Tottenham Hotspur Supporters' Trust, in the form of vice-president Darren Alexander and secretary Katrina Law, were in White Hart Lane hours before the turnstiles opened, measuring up the blocks of the Park Lane lower where they hope to introduce a large "surfing" flag.
The last remaining barrier to this is a meeting with the safety advisory board of the local Haringey Council on 5 November.
The THST has been working constructively with the club for months for new and updated flags and banners inside the ground, which – Uefa games aside – should also hang down from the balconies of the Park Lane and Paxton stands. The THST is taking submissions from fans on designs for new banners, and the club are relaxed about supporters using the club crest, while the names of former players or the famous words of Bill Nicholson and Arthur Rowe might also be used.
Tottenham are, on this issue, sympathetic to the THST, understanding the benefit of increased engagement, especially with younger supporters. Some club officials are excited by the prospect of seeing White Hart Lane decked in flags and banners, not just for their sake but for the international television audience. There is a hope among fans for safe standing at White Hart Lane, on which the club are keeping a watching brief.
There is certainly a wide understanding that the atmosphere at White Hart Lane is not what it was and there was more sympathy than one might expect for Villas-Boas's comments. "We agree with Andre that the atmosphere at White Hart Lane has been declining for some time," Alexander of the THST told The Independent last night. "It is nowhere near as good as our atmosphere at away games. We absolutely back Andre in what he said."
This might just be the cost of success. It has always been suspected that there is an inverse correlation between wins on the pitch and noise off it, and the evidence of Spurs could well support that. "It says to me that the more competitive we get, the worse our atmosphere gets. The expectation at White Hart Lane is so great, and now because we are chasing top four every game has a great significance."
"It could be that a game against Hull, if you slip up and draw 0-0, that could be the difference between Champions League football next year or not."
As with many Premier League grounds, the average age of fans is older than ever before. The THST estimates the average age of season-ticket holders as 42 or 43, and there is a fear that young fans are being priced out. This, of course, is a league-wide problem, although Spurs' prices for their six Category A league games are certainly high – ranging between £48 and £81 for adults. Tomorrow night's Capital One Cup game against Hull, though, is £20 for seniors.
In the secondary ticket market there is another concern which is starting to frustrate some fans. Once games sell out, Spurs allow season-ticket holders to sell their unwanted tickets on StubHub for higher prices, with an estimated 3 to 4 per cent of tickets for each game ending up there. There is a petition – backed by the THST – against this practice, described by the Football Supporters' Federation as "legalised touting", which has been signed by more than 2,000 Spurs fans. Tottenham, though, insist it has no impact on the atmosphere.
Register for free to continue reading
Registration is a free and easy way to support our truly independent journalism
By registering, you will also enjoy limited access to Premium articles, exclusive newsletters, commenting, and virtual events with our leading journalists
Already have an account? sign in
Join our new commenting forum
Join thought-provoking conversations, follow other Independent readers and see their replies