Mauricio Pochettino recalls tunnel brawls with PSG following Manchester derby fracas
He joked Spurs and City may have to paint the windows of their tunnel club black
Miguel Delaney
Chief Football Writer
Wednesday 13 December 2017 11:18 Comments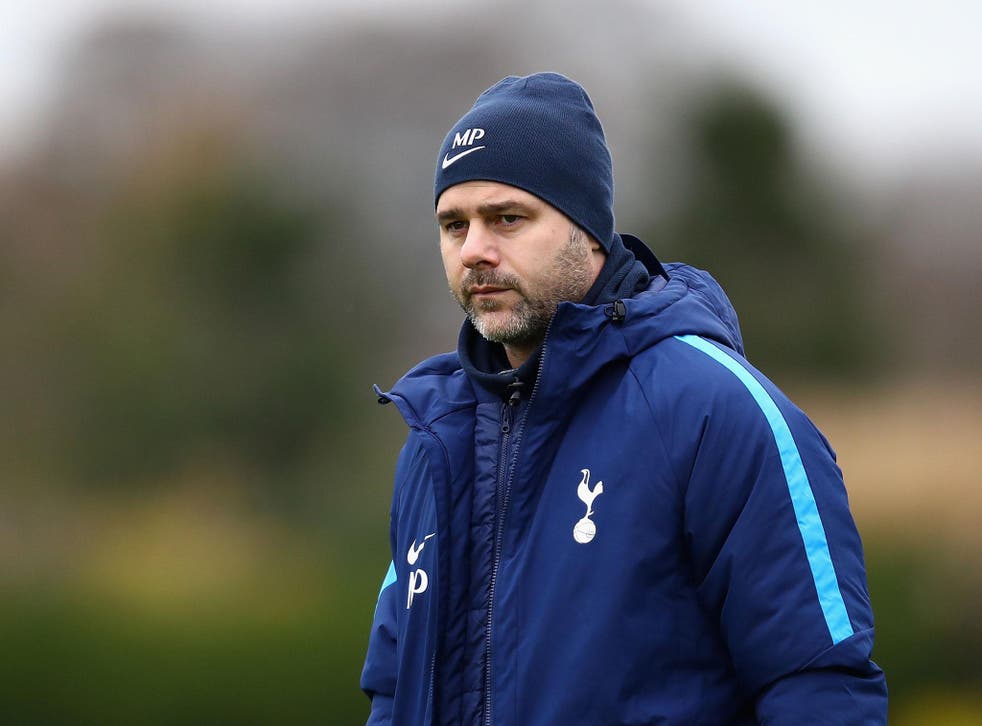 Mauricio Pochettino echoed Mick Jagger and joked that clubs like Tottenham Hotspur and Manchester City might have to rethink plans for open tunnels in the wake of what happened at Old Trafford and "paint it black", as he also reflected on a similar situation from his own playing career with Paris Saint-Germain when former French president Nicolas Sarkozy had to provide his security to avert further trouble.
The City squad were involved in a melee with Manchester United after the Premier League leaders' 2-1 win on Sunday and, in the course of a discussion over whether Pochettino had been involved in similar, the Spurs boss had been asked about his club's plans to follow the Etihad's "Tunnel Club" and sell seats that will allow spectators to view players coming out.
He first laughed at the idea prices could go up, before adding: "But the tunnel is with glass. [Thick] glass, like bank glass, very safe!
Fantasy Premier League tips: Gameweek 17

Show all 10
"When I was a player, sometimes you would say, 'in the tunnel we will talk' and you stay calm during the moment on the pitch… but now, yes, City and Tottenham both maybe paint it [the glass] black! Or, at half-time, [pull] curtains. Before the game, open, half-time, closed… or if not you must pay double."
Pochettino admitted he had been in similar in his career, most notably in France with PSG, away to Ajaccio and in 'Le Classique' derby against Olympique Marseille. The latter was when PSG supporter Sarkozy - who was then Minister of the Interior - allowed use of his detail to prevent further trouble.
"In France too they were tough, playing in Ajaccio at half-time I remember a massive fight in the tunnel. You didn't see but they were fighting in between us. It was terrible. Sometimes it happens."
Asked whether he got hurt, Pochettino said: "No, I was clever. It was tough. After, you are scared a little bit because it was like we were animals fighting and you do not know what happened. I don't know if it was similar.
"But all our security arrived," Pochettino went on. "Because always we travelled [with PSG] with massive security in France. I remember too, every time we played the derby against Olympique [Marseille] was amazing. I remember Sarkozy was, before president, interior secretary and a big fan of Paris Saint-Germain. He provides us the secret police because it was unbelievable.
"The situation [playing] Marseille was to fly, arrive, go to play, in and out... I remember one day going by coach and a few people start to shout and some stones were thrown. We were watching a few people from behind [barriers] and [makes gesture to motion security guards throwing people out of the way], fly, unbelievable. We didn't know that the secret police were around us, to protect us.
"It was not only between the players, it was in between the people. Here in England it is more clear who is inside to the pitch, who is in the stadium. In France there are many, many, many people like in Argentina. When I watch some game, there are maybe 100 people you know what they are and what they are doing, and was between every one, you know, was crazy. A crazy situation."
Register for free to continue reading
Registration is a free and easy way to support our truly independent journalism
By registering, you will also enjoy limited access to Premium articles, exclusive newsletters, commenting, and virtual events with our leading journalists
Already have an account? sign in
Join our new commenting forum
Join thought-provoking conversations, follow other Independent readers and see their replies